PENNSYLVANIA DUTCH CRUMB CAKE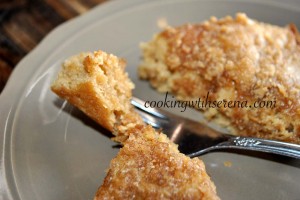 NOTE: For a more dense coffee cake type consistency, omit the baking soda
Crumb Cake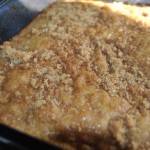 2 1/2 cups brown sugar
2 cups plain all purpose flour
1 stick margarine
1/2 tsp salt
1/2 tsp cinnamon
1/2 tsp allspice
1 cup buttermilk
1 egg
1 tsp baking soda
Mix sugar salt flour spices and margarine well till crumbly
Reserve 1 cup for topping later.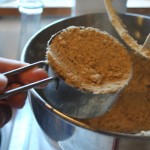 add your buttermilk  and soda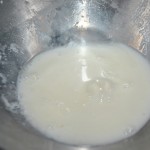 add egg and buttermilk to mixture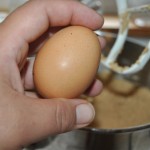 Mix just enough to moisten well.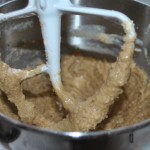 Spread in greased 3 quart baking dish or a 9×13 dish or pan.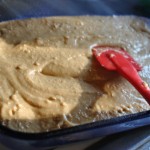 Sprinkle the reserved crumb mixture on top.. shake with a mixture of sugar and cinnamon.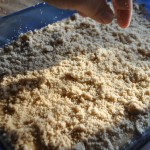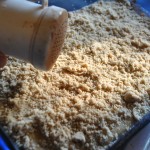 bake at 400 degrees for 30 minutes.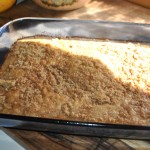 let set a couple of minutes and serve