RECIPE AND PHOTOS SUBMITTED BY Patricia Stover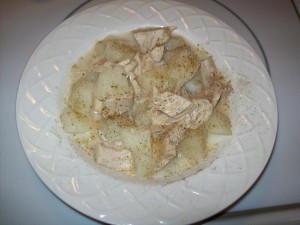 Again, no recipe, it's in my head. lol I've been making it like my mom taught me 40 or 50 years ago.
I told ya'll I was old as these hills!lol
Peel, wash and cube potatoes;
cover w/ enough water to boil along with a diced onion (celery optional) and salt.
While potatoes are cooking, cube turkey.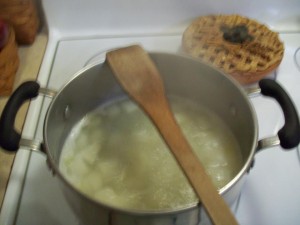 About 5 min. before potatoes are done, add turkey and 1/2 stick real butter.
I take a shaker container and add either 1 small can of evaporated milk (more if making a lot), and start adding Wondra flour, shake, keep adding enough Wondra flour until thick consistency making a rue.
With potato/turkey at a boil, take a whisk and add the rue mixture gradually until it is whatever consistency you want; add some black pepper.
If you get it too thick, just add some hot water.
I serve this with buttermilk cornbread (made w/ Hudson Cream Cornmeal Mix) and real butter.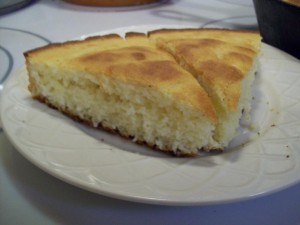 It's a family tradition and a must have in my family; even my son can make it