I rate this 2 stars.. not my bag..
So today was the first time I made this cake.. it was ok  but nothing to write home about.. I think my hot water cake beats this to pieces but I will say this is a very moist cake. This cake is traditionally eaten plain but I decided to add caramel to the top made from Sweetened Condensed Milk..
MEXICAN CHOCOLATE CAKE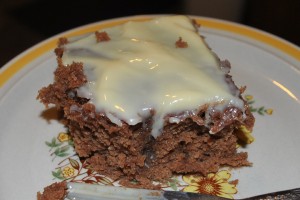 INGREDIENTS:
2 cups all-purpose flour
1/2 cup vegetable oil
1 cup water
1/2 cup sour milk
2 eggs
1/4 cup unsweetened cocoa powder
2 cups white sugar
1 teaspoon vanilla extract
1 teaspoon baking soda
1 teaspoon ground cinnamon
1/2 cup margarine, softened
Preheat oven to 350 degrees F (175 degrees C).
Grease and flour a 12×18 inch pan. (I used a 13×9)
In a large bowl, stir together the flour, cocoa, sugar, baking soda and cinnamon.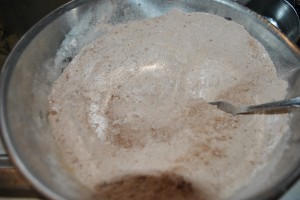 Add the margarine, oil, water, sour milk, eggs and vanilla, mix until smooth.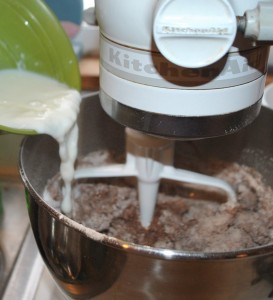 Spread evenly into the prepared pan.
Bake in the preheated oven for 25 to 30 minutes, or until a toothpick inserted into the cake comes out clean.
Allow to cool.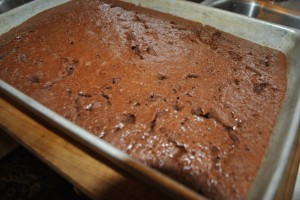 serve with a thin rich caramel  (I did the crock pot caramel, that is posted on this website, only boiled on my stovetop…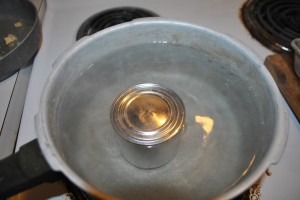 you just take a unopened can of sweetened condensed milk and covered with water in the crockpot  with lid on or your pot on stove..  cooked on high. or boil till the top of the lid hooved  for thick carame. for thin caramel you will take it off heat before it hooves..) open carefully, keep face away when opening.. and you have caramel inside.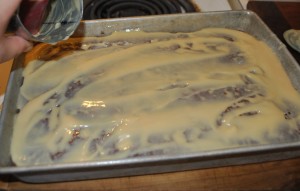 Serve it Up