MARTHA STEWART BACON EGG MUFFIN CUPS
PHOTOS BY SERENA ELLISON cookingwithserena.com
RECIPE FROM MARTHA STEWART.COM http://www.marthastewart.com/print/330179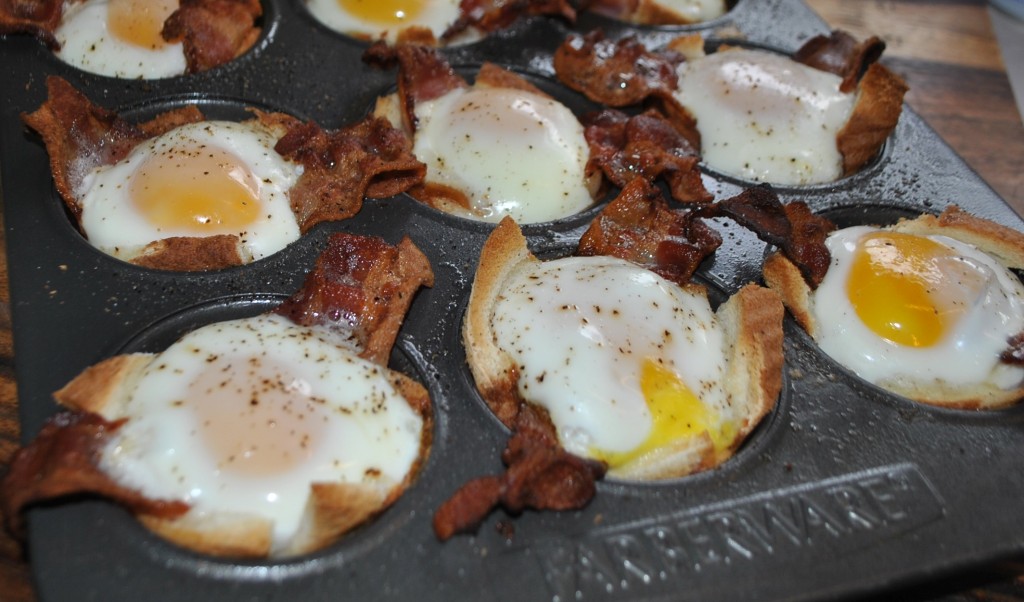 LOVE THESE.. great to  make for the church breakfast, or Sunday School Class one day..or even for your Christmas Morning Guests..
3 tablespoons unsalted butter, melted
slices white or whole-wheat sandwich bread
slices bacon
large eggs
Coarse salt and ground pepper
Directions
Preheat oven to 375 degrees. Lightly butter standard muffin cups. (I used bakers joy and sprayed the muffin cups easier and less calories taste was still great)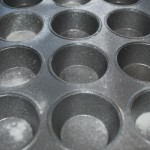 With a rolling pin, flatten bread slices slightly and, with a 4 1/4-inch cookie cutter, cut into  rounds.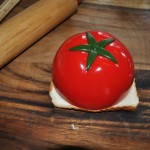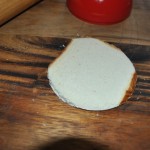 Cut each round in half,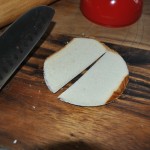 then press 2 halves into each muffin cup, overlapping slightly and making sure bread comes up to edge of cup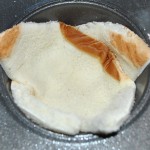 . Use extra bread to patch any gaps. (I didn't do that I just used the two slices)
In a large skillet, cook bacon over medium, until almost crisp, 4 minutes, flipping once. (It will continue to cook in the oven.)
(I had my bacon cooking 4-5 slices at a time while I was doing the bread cups and it made it go faster just don't forget to check on your bacon and get it out of skillet before fully cooked)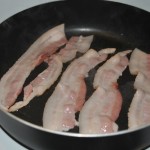 Lay1 bacon slice in each bread cup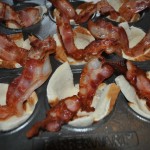 and crack an egg over each.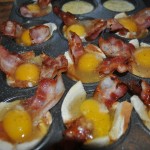 Season with salt and pepper
. Bake until egg whites are just set, 20 to 25 minutes. Run a small knife around cups to loosen toasts. Serve immediately.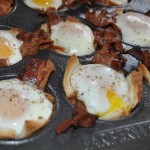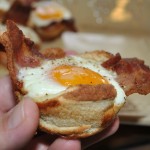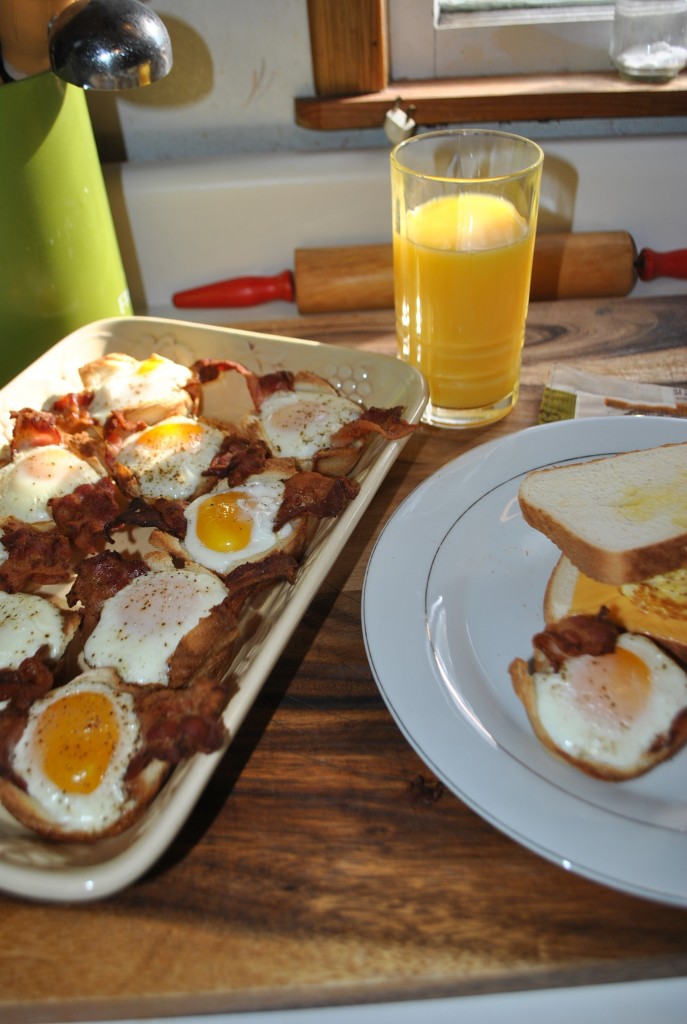 Cook's Note
Standard muffin pans come in 6- or 12-cup size; if baking 6 items in a 12-cup pan, leave empty space in between. Nonstick pans are nice but not essential. Beware of very thin pans, which often lead to burning. Place pans on a baking sheet to make them easier to get in and out of the oven.