GRANDMA'S OATMEAL COOKIES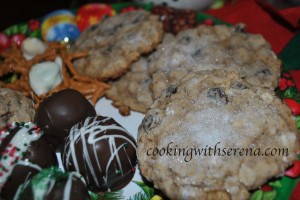 1 1/2 cup all purpose flour
NOTE: (if using self rising omit the baking soda and salt although I still add a pinch of salt no matter what)
1 tsp baking soda
1 tsp salt
1 1/2 tsp cinnamon
1 tsp nutmeg
3/4 cup shortening
1/2 cup sugar
1 cup brown sugar
2 eggs
1/4 cup milk
3 cups oats
1 cup raisins
sift together flour soda salt and spices in large bowl.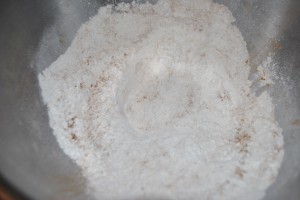 in mixing bowl add your shortening sugars eggs  mix..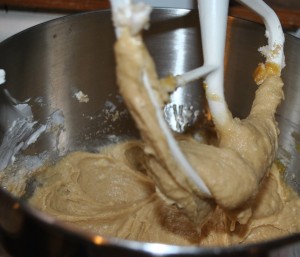 add in your flour and  beat adding milk slowly .. beat till smooth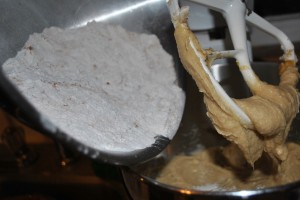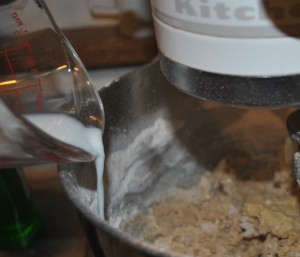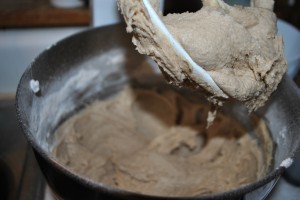 fold in oats and raisins with wooden spoon (with my mixer I just give it a few turns to incorporate makes it easier)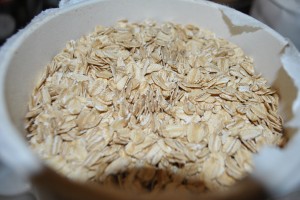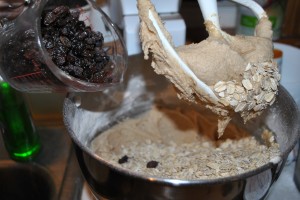 Put mixture in fridge to chill
take out onto floured board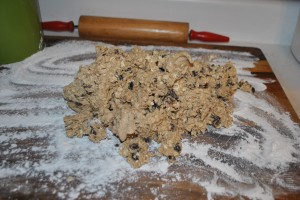 roll out to about 1/4 inch thick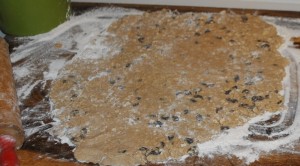 cut with large cookie cutter or biscuit cutter can ect.. whatever you got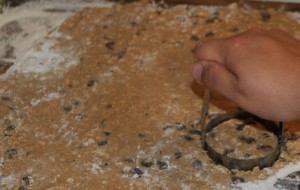 place on greased cookie sheet.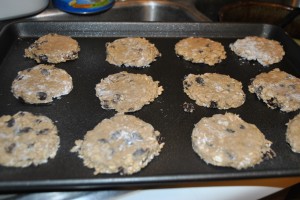 Sprinkle with sugar
roll out rest or you can just make into balls for smaller cookies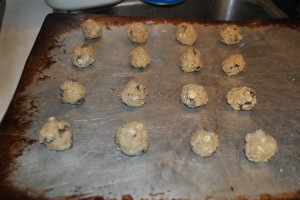 don't forget the sugar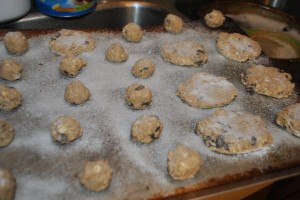 and bake at 375 degrees for 12 to 15 minutes.. watch when the edges start to brown and take them out..  Do not over cook!!!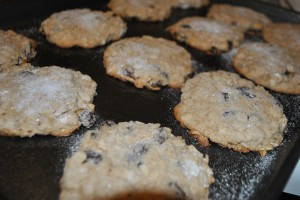 put on cooling rack or plate.. must remove from pan immediately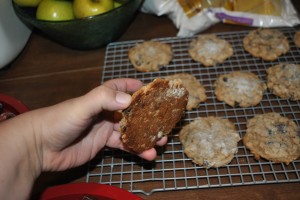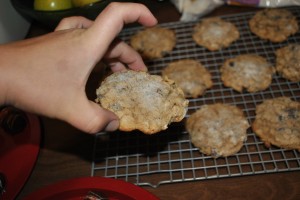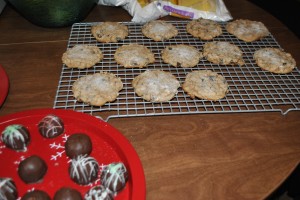 They will be very chewy and firm and crisp all at the same time.. exactly what a cookie should be like..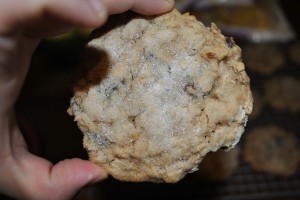 too keep them moist and chewy you need to put them in an plastic container and add a slice or two of sandwich bread on top then put lid on tightly..will last longer this way..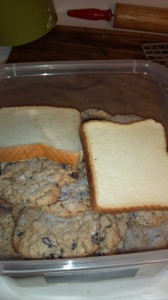 ENJOY