So your Nutri Bullet does a lot more than just fruits and veggies.. it can be naughty too..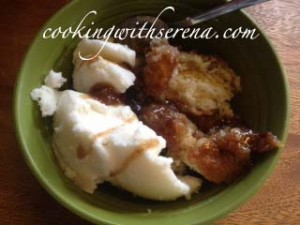 We have NOT been buying my favorite thing in the world so that I could do better on my diet.. but being snowed in kinda brings out the sweet tooth in all of us.. so I made a peach upside down cake last night and immediately the whole family was in crisis mode because there was NO ice cream on hand..
I have an ice cream machine but your bucket must be frozen already before you begin the ice cream making process and mine was NOT.. so I thought of snow cream with natures snow but my family was not too keen on the idea of going out at NIGHT to collect snow they were going to eat.. LOL.. hard to tell what ya get… you  know.. sooooo I turned to my handy dandy NUTRI BULLET .. it worked great.. I loaded my bullet with ice cubes and then added vanilla, sugar, and heavy whipping cream..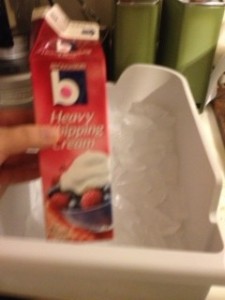 turned it on and pulsed over and over shaking in between pulses until I had a nice smooth ice cream..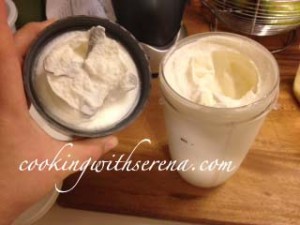 we had some of it immediately with our hot peach upside down cake .. then froze the rest of it in a freezer jam cup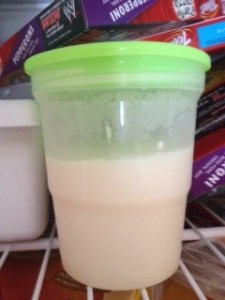 and it was a much more like real ice cream after that..  Now ya know.. that Nutri Bullet can be used in MANY many ways ' )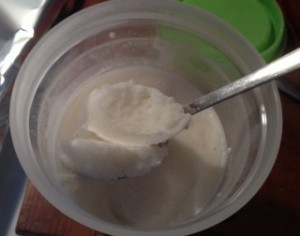 May 2023
M
T
W
T
F
S
S
« Feb
1
2
3
4
5
6
7
8
9
10
11
12
13
14
15
16
17
18
19
20
21
22
23
24
25
26
27
28
29
30
31