EASY RESTAURANT STYLE WHITE  QUESO CHEESE DIP 
Note Measurements below are for a small batch but I double this recipe.. do it to your needs, the photo below is how much cheese you get if you double this recipe)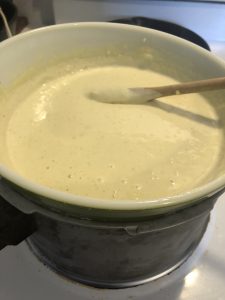 1/2 can of Green Chilies Mild (or your taste) undrained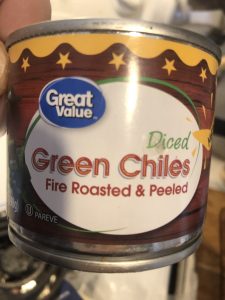 1/2 cup regular milk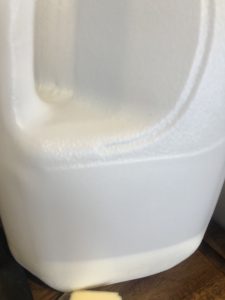 1 24 pk of White American Cheese Slices (you can buy a good White American Cheese at the Deli but I always just  grab two packs of Kraft White American Cheese Slices  to double recipe and it works great)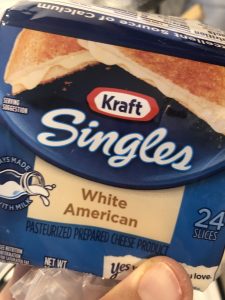 1/4 tsp Ground Cumin
1/4 tsp Ground Chili Powder
pinch of Garlic Powder
you can use a crock pot but it is easier and a lot quicker for me to just make up a double boiler using a Saucepan with water and put a heat safe bowl on top that sits nicely on the pot. Then melt and stir in the bowl.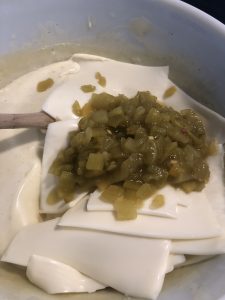 KEY for me is to use a stick emulsifier to make the cheese super velvety smooth. I don't really mind chunks of green chili but my husband and one of my sons do.. so if they will eat it this way then what's a few seconds to use the stick blender.. right?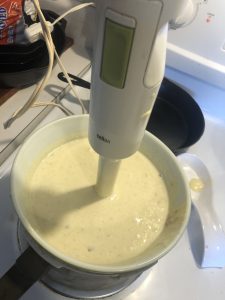 This dip is fantastic not only for dipping but for pouring over your soft burritos and enchiladas.
Enjoy!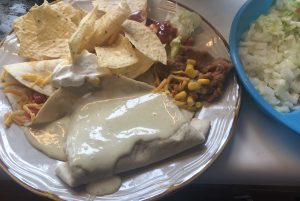 after doubling recipe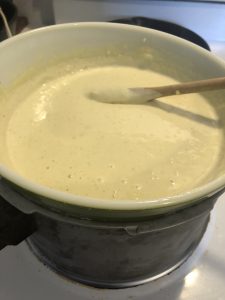 March 2023
M
T
W
T
F
S
S
« Feb
1
2
3
4
5
6
7
8
9
10
11
12
13
14
15
16
17
18
19
20
21
22
23
24
25
26
27
28
29
30
31