recipe by WW
photos by Serena
So I saw this weight watcher cake recipe and I said.. HEY.. that is an old antique recipe I already have in my recipe box.. Old Time Sweet and Sour Kraut Cake!!!! only after comparison I see that the WW recipe does not add the eggs… but this cake really turned out just as moist and delicious as the Antique cake recipe.. dark moist and only FOUR POINTS …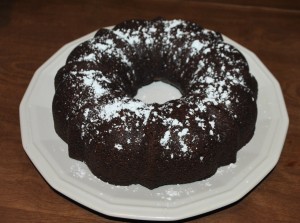 Weight Watchers Dark Chocolate Cake Recipe
Ingredients:
- 1 spray non fat cooking spray, flour (baking) variety suggested
- 2 cups all-purpose flour
- 1 1/3 cups sugar
- 1 1/2 tsp baking soda
- 2/3 cup unsweetened cocoa
- 1/2 cup unsalted butter, melted
- 1 1/2 cups hot water
- 1 tsp vanilla extract
- 1 cup(s) sauerkraut, pureed until smooth (recipe said pureed but mine was more like finely chopped small)
- 1 tsp unsweetened cocoa
*Lightly drizzle cake with Hershey's chocolate syrup and dust cake with a bit of powdered sugar for no additional Points!
TIP: You can easily change the flavor of this cake by adding strong coffee instead of the hot water or adding cayenne pepper and cinnamon with the vanilla.
Directions:
(Note) I used my own home canned sour kraut and chopped it up even finer using my food processor…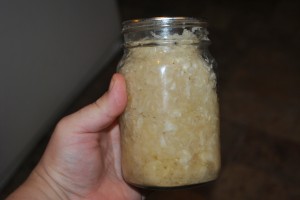 1 cup of the kraut is all you need for this recipe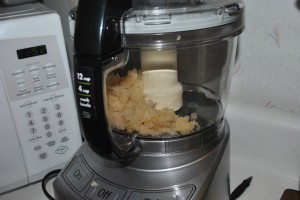 Preheat oven to 350°F. Coat a Bundt pan with cooking spray.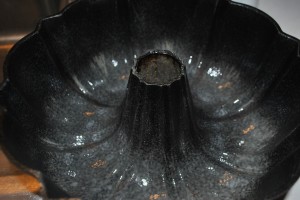 In a large mixing bowl or in the bowl of an electric mixer, combine flour, sugar, baking soda and 2/3 cup of cocoa.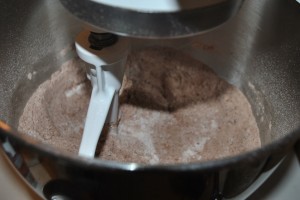 Add melted butter, hot water and vanilla extract; mix well.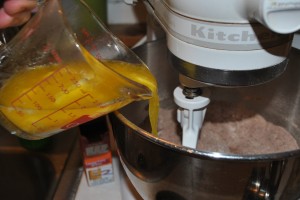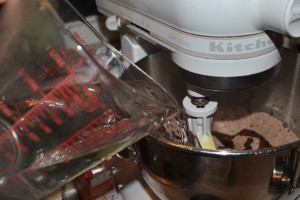 Add sauerkraut and blend thoroughly.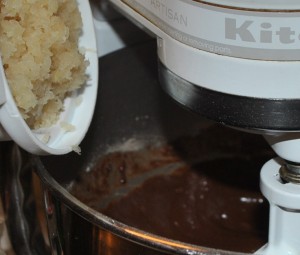 Pour batter into prepared pan;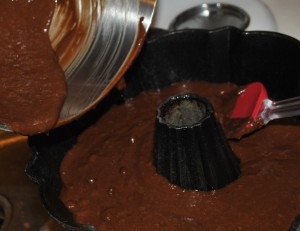 bake in center of oven until a tester inserted in center of cake comes out clean, about 50 minutes. (according to your oven mine cooks fast so mine comes out earlier)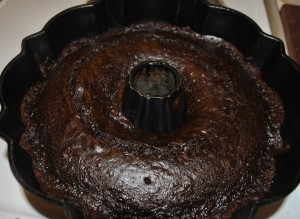 Cool cake in pan for about 20 minutes and then turn out onto a baking rack to cool completely. (I did not do this actually.. just put mine out onto plate and ate while warm)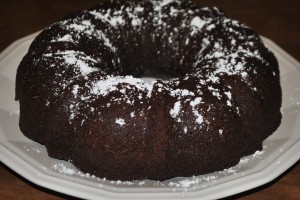 Sprinkle with 1 teaspoon of cocoa powder before slicing into 14 pieces.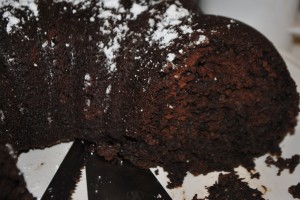 Entire recipe makes 14 servings
Serving size is 1 slice (1/14th of cake)
Each serving = 4 Weight Watchers Points
RAVE REVIEWS FROM MY FRIEND BETH.. BUT TWO OTHERS DIDN'T LIKE IT.. I FOUND OUT IT MATTERS WHAT KIND OF KRAUT YOU USE.. MINE WAS HOME CANNED BUT BETH USED THIS BRAND POSTED BELOW>.
Silver Floss shredded  Sauerkraut in glass jar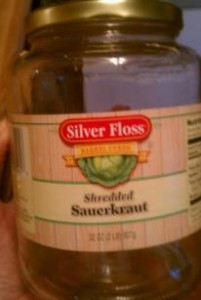 Serena Adkins Ellison

Thanks I'll ask 

Kym N. Cox

and Violet White Hensley what kind of Kraut they used cause they didn't like their cakes.. said it tasted ok for diet but smelled strong.. I use homemade canned kraut and didn't have any odor.. did you have any odor in your cake 

Beth Booker Settle Redden

? I didn't ..mine smelled like a brownie cake
Calendar

July 2020
M
T
W
T
F
S
S
« Jun
1
2
3
4
5
6
7
8
9
10
11
12
13
14
15
16
17
18
19
20
21
22
23
24
25
26
27
28
29
30
31

Meta