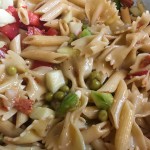 Fresh Farfalle & Penne Pepperoni Salad
3 cucumbers peeled and chopped into large chunks
2 -3 large tomatoes Chopped into large pieces
1 -2 onions chopped small
2 garlic cloves minced
1 red bell pepper diced medium to small
1 green bell pepper diced medium [...]
Continue Reading

→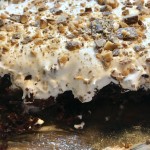 Chocolate Caramel Crunch Cake
This is one of those summertime instant tummy pleasers that is easy and a crowd pleaser for sure.
Just a devils chocolate box mix made to specifications in a glass 9×13
Next you simply microwave some salted caramel icing a few seconds, give a stir [...]
Continue Reading

→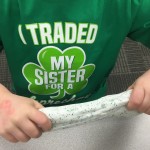 GAK or Homemade Silly Putty
Recipe Submitted By Diana Chipley

1 (8 oz) bottle Elmers Glue
1 cup liquid starch or you can use detergent like Cheer
Gak: 1 cup Elmer's glue, food coloring is optional we personally didn't add it because we were worried about it getting on [...]
Continue Reading

→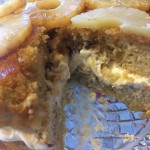 100 YEAR OLD BANANA CAKE WITH CREAM CHEESE ICING AND SYRUP Cake 2 sticks butter 2 cups granulated sugar 4 eggs 1 cups milk 3 cups all purpose flour 3 tsp baking powder 1 tsp salt 1 tsp baking soda 2 tsp vanilla 3 mashed banannas Syrup 3cups brown sugar [...]
Continue Reading

→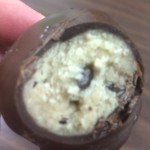 Chocolate Covered Cookie Dough Balls
Recipe Submitted by Andrea Horn
1 stick butter
3/4 Brown sugar
2 cups All Purpose Flour
1 tsp vanilla
1 can sweetened condensed milk
Mix
Add 1/2 cup mini chocolate chips
Refrigerate mixture for a bit [...]
Continue Reading

→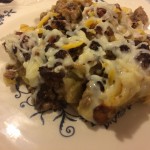 Meat and Potato Casserole
1- 2 pounds hamburger ground
(Optional) Sausage can be used with as well
1 small onion diced small
Brown meat with onion. Pepper well.
(Today I am doing both hamburger and sausage .. I personally like all hamburger but I like [...]
Continue Reading

→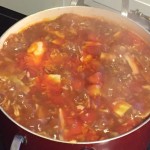 Recipe and Photo submitted by Angela Williams who got the great recipe from Corella Beasley
CABBAGE ROLL SOUP
1 large onion, diced
3 cloves garlic, minced
1 lb ground beef
1 or 2 bag of microwave rice cuts down on time
1 medium head cabbage, [...]
Continue Reading

→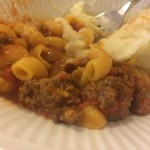 HAMBURGER HELPER & TOMATO GOULASH
brown 1-2 lbs of hamburger.
Salt and peppered
Take 1 box of cheesy hamburger helper and take out macaroni noodles .. put noodles in booming water add 2 cups small shell noodles or macaroni
In Hamburger add 2 quarts of garden canned tomatoes. Add [...]
Continue Reading

→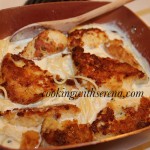 CHICKEN PICCATA
First mix together in a small bowl these dry ingredients..
4 Tbsp self rising flour pepper crushed basil 1/3 cup grated parmesan cheese
4 -5 chicken skinless chicken breasts
dredge  your chicken in the flour and shake well..
place [...]
Continue Reading

→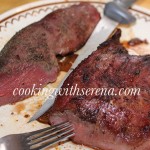 "PAUL'S BACON WRAPPED SMOKED VENISON"
Submitted By Paul Ellison
The venison made this way is absolutely AMAZING!!! We eat our deer many different ways… this way here MOST reminds me of eating Roast Beef!!!! You will love it!
Ingredients
I used a Back strap and a half a [...]
Continue Reading

→