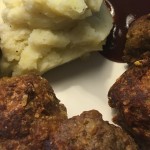 In a Routine Rut?
Looking for new supper ideas that the family will enjoy?
I totally understand.. we get into a sort of pattern and we find ourselves after a while bored with our routine favorites so that's when we need to add new or reinvent old recipes.

Continue Reading

→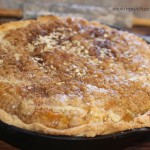 CI FLAKY CRUMBLE CRUST – DEEP DISH PIE
Flaky Southern Crumble
Flaky Pie Crust Dough
1 1/4 c All Purpose Flour
1 Tbsp Sugar 1/4 tsp salt 1/2 cup cold butter cut into cubes [...]
Continue Reading

→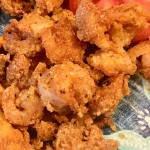 SPICY FRIED SHRIMP
In bowl add a good amount of Old Bay Seasoning, self riding flour and corn meal
In another bowl add milk lemon juice and two beaten eggs then add your shrimp (I like to use small or medium shrimp with tail off and partially thawed already)
Cooking [...]
Continue Reading

→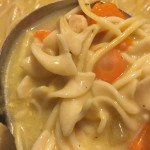 Liars Chicken Soup is one of those go to Semi Homemade recipes you can grab in a pinch that comes out of a can but doesn't taste like it does and the family loves it so you don't feel as bad for not having time to making the better healthier homemade chicken [...]
Continue Reading

→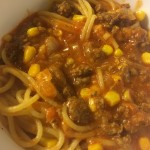 Serena's Taco Spaghetti
INGREDIENTS
2lb ground chuck
1 onion diced
2 garlic cloves, minced
Dab oil
Taco seasoning
Salt
Pepper
1 can tomato sauce (Plus half of that can filled with water)
1 can [...]
Continue Reading

→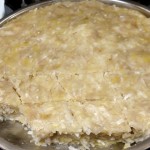 RECIPE AND PHOTO SUBMITTED BY Alexandra Lim
Made this steamed banana cake. Flavor reminds me of my mom's steamed cake but this one has texture from the shredded coconut. Next time I will omit the coconut, then it will truly be like what mom used to make. The bananas [...]
Continue Reading

→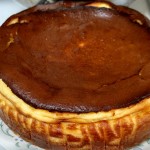 RECIPE AND PHOTOS SUBMITTED BY Alexandra Lim (moderator of TRIED AND TRUE RECIPES FB)
This is called Basque Burnt Cheesecake, a specialty from La Vina restaurant in San Sebastian, Spain.
It's light and fluffy inside and the aroma is just out of this world. I served it with freshly [...]
Continue Reading

→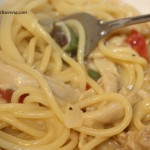 QUESO CHICKEN SPAGHETTI
Ingredients
1-2 lbs (Skinless- boneless) Chicken thighs or breast
Water for boiling
2 chicken bullion cubes
1 onion chopped
Half of one green bell pepper
Half of one red bell pepper
1/2 stick butter
[...]
Continue Reading

→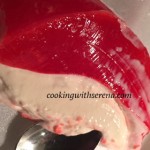 So I found this recipe from this lovely site https://amiraspantry.com/strawberry-jello-cream-cheese-bundt/ who claims to have found this recipe from a Spanish lady. I thought it was a little different and I enjoy trying things that are different. The dessert was popular tonight, my whole family enjoyed it.
MEXICAN [...]
Continue Reading

→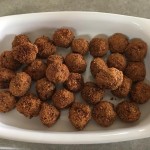 RECIPE AND PHOTOS SUBMITTED BY Shana Davidson Watson
If you like Sauerkraut, I bet you'd like these. German Sauerkraut balls  – Shana
GERMAN SAUERKRAUT BALLS
1 1/2 lb ground beef 1/2 lb sausage 1 can kraut drained 1 Tbsp minced garlic [...]
Continue Reading

→