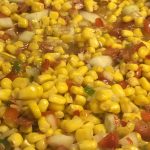 TANGY SUMMER CORN SALAD
Two family size cans of Yellow Corn (drained)
Half of a small green pepper diced small
Half of a small Red bell pepper diced small
large or two small cucumbers diced on the small side
black pepper
salt
4 cloves of garlic minced small
[…]
Continue Reading

→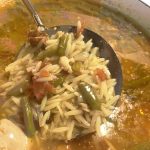 SICILIAN CHICKEN STEW
First add to your enameled Dutch Oven, a sliver of butter and some bacon.
Add two cut up stalks of celery, and 1 chopped large onion.
Add in three cloves of […]
Continue Reading

→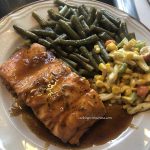 Salmon skin on Salt and pepper, to season tablespoon olive oil  dusting of paprika 4 tablespoons butter (or more) 6 cloves garlic, finely minced 1/3 cup  honey 3 tablespoons water 2 teaspoons soy sauce 1 tablespoon lemon juice 1/2 cup or so brown sugar  maple […]
Continue Reading

→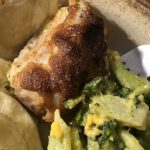 MAYONNAISE CRUSTED PARMESAN CHICKEN 
Preheat oven to 375
Skinless, Boneless Chicken breast or thighs
Parmesan Cheese
Mayonnaise
Black Pepper
dash of garlic powder
mix together mayo, parmesan cheese, pepper and garlic powder together in bowl.
lay chicken on cookie sheet and spread the […]
Continue Reading

→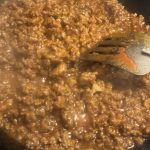 HOMEMADE SLOPPY JOE'S
simply brown 2 pounds of ground beef  in a cast iron skillet. My beef was extra lean this time so I browned mine in some butter. add a little black pepper and a tiny bit of minced garlic or a shake of garlic powder
[…]
Continue Reading

→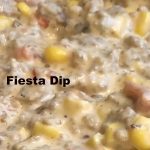 FIESTA PARTY DIP 
Fry up 3 pounds of sausage in skillet, make it small and crumbly.
(you can season it how you like, Black pepper, a little red pepper flakes, sage or even garlic powder your choice of seasonings)
drain off any oil, shouldn't have much anyways, and […]
Continue Reading

→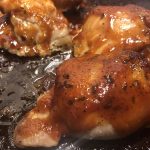 BAKED BBQ BOURBON CHICKEN THIGHS 
Take a pack of completely thawed Boneless Skinless Chicken Thighs (Thighs are the juiciest in my opinion so I like those for baking)
Rinse thighs in water and put into a bowl, toss some extra virgin olive oil over them. add black pepper, […]
Continue Reading

→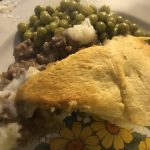 HAMBURGER SKILLET
in a ten inch skillet add butter and  brown 1 pound of hamburger with a slice of minced onion (about 3 Tbsp) and 4 cloves of garlic minced
splash some Lea & Peerrins Worcsestershire Sauce. Stir well and break down any large chunks of meat with whisk.
[…]
Continue Reading

→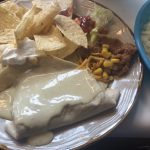 EASY RESTAURANT STYLE WHITE  QUESO CHEESE DIP 
Note Measurements below are for a small batch but I double this recipe.. do it to your needs, the photo below is how much cheese you get if you double this recipe)
1/2 can of Green Chilies Mild (or your […]
Continue Reading

→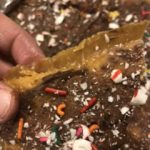 On
December 30, 2021
By
serena

 TOFFE CHRISTMAS CRACK CANDY
You can use about anything you want for your topping.. usually Chocolate Chips go over then I like to take a couple of peppermint candy canes and crush them inside a ziplock baggie. and add sprinkles as well … or even some […]
Continue Reading

→