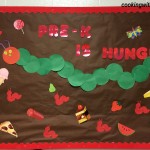 HUNGRY CATERPILLAR BULLETIN BOARD
This one was also very easy, fast and most importantly CHEAP.
Every teacher in Pre K through third grade knows about the Hungry Caterpillar Book.
So it was really easy to look online for clip art  to print off some things like the cake pictured in [...]
Continue Reading

→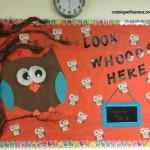 OWL BULLETIN BOARD
for eyes we used coffee filters, cotton balls and black construction paper.
free hand cut out of owl and wings
Tree is made by scrunching up the bulletin board paper and shaping into tree, staple on some greenery here and there
I purchased the mini chalk board [...]
Continue Reading

→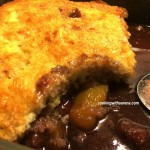 STRAWBERRY PEACH COBBLER
I took some frozen strawberries out of the freezer and didn't even thaw them.. just stuck them in my pot. Turned on the heat and let them start to thaw in the pot.. then I added about a half a cup or more of white [...]
Continue Reading

→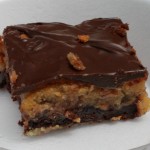 This recipe my mother in law got from a Facebook post and made and brought to the family picnic was delicious and very rich.. you will love it. CHOCOLATE PEANUT BUTTER OOEY GOOEY BUTTER CAKE INGREDIENTS Cake 1 German Chocolate or Devils Food  Cake Mix
½ cup butter – [...]
Continue Reading

→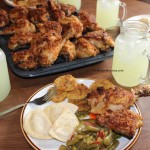 HOMESTYLE CHICKEN  WITH HEAVY PARM CRUST  - BAKED OR FRIED –
Note: This recipe makes a lot of chicken pieces. If made properly your family should have a hard time telling if the chicken is baked or fried. I will show you both fried and baked in my photos today. and [...]
Continue Reading

→

CREAM OF WHEAT CAKE  By Barbara Bennett
4 cups milk
2 cups sugar
1 cup cream of wheat
1 stick margarine
6 eggs
Combine milk, 1 cup sugar, butter, and 1 cup cream of wheat.
Cook over slow heat, stirring constantly till starts to thicken. Remove and cool to warm. Add [...]
Continue Reading

→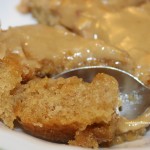 So I got this recipe from work this year from another teacher, Margaret Honaker who got it from another person as well..  It is a keeper. I used crunchy peanut butter for a bit of nut in mine. Enjoy and keep sharing the recipe so others can enjoy it as well.
Recipe [...]
Continue Reading

→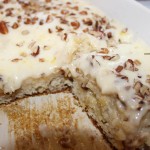 So I got this recipe while visiting Germany Valley near our camp from Diana Hiner, the lady who owns and operates the Dairy Bar there. She said this cake is supposed to be very very moist so don't be alarmed, that is how it is meant to come out. However I think [...]
Continue Reading

→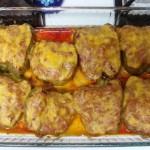 RECIPE AND PHOTO SUBMITTED BY Alexandra Lim
MEXICAN FLAVORED STUFFED PEPPERS
1lb. ground beef (I used turkey),
1 pkt. taco seasoning (I used shrimp taco seasoning)
, 3/4 cup water,
1/4 tsp. garlic salt,
1/4 tsp. salt,
2 (8 oz.) cans [...]
Continue Reading

→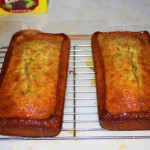 RECIPE AND PHOTO SUBMITTED BY Andy Blackstock
*Almond Poppy Seed Sweet Bread -W- cooked Vanilla orange Glaze*
I bake for several of my senior neighborhood ladies and every now and then I get a recipe from one of them. [...]
Continue Reading

→