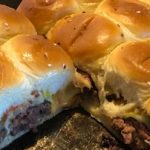 SUPERBOWL SLIDERS  (CHEESEBURGER SLIDERS)
24 mini cheeseburgers using only two pounds of ground chuck, Yes it is possible!!
First preheat your oven to 350
spray a 9×13 pan with nonstick spray and spread out two pounds of ground chuck flat and evenly […]
Continue Reading

→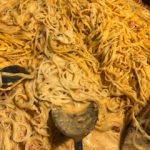 CAJUN PASTA
Angel hair or linguine pasta
Olive Oil
Butter 2- 4 tbsp
Tony's Creole Seasoning
Fresh Garlic minced about 4 cloves
1 can petite diced tomatoes
2 cups heavy whipping cream
2 cups chicken broth
1 heaping cup grated Parmesan […]
Continue Reading

→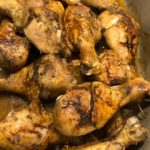 CAJUN CHICKEN LEGS 
About 3- 5 pounds of Chicken Legs
Cajun/Creole Seasoning I used Tony's
Garlic powder
Dried Onion minced
Poultry Seasoning
salt
pepper
chicken broth
parsley flakes
rub into chicken pieces and put into bowl with tight lid (put […]
Continue Reading

→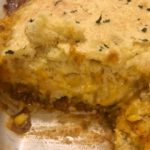 SHEPERD PIE CORNBREAD CASSEROLE
Saute a half of an onion with a dab of oil and 2-3 pounds of ground beef. Salt and pepper. Drain.
Add one can of Kroger brand Sloppy Joe sauce and 1/3 cup water
let thicken and turn off heat.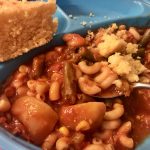 HAM BONE VEGETABLE SOUP
1 meaty ham bone
1 can chicken broth
1 can stewed tomatoes
three chopped celery stalks
2 bay leaves
1 family size can tomato soup
fill up tomato soup can with water
two cans of creamed corn
one can of corn drained
three cans […]
Continue Reading

→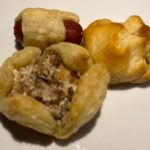 On
December 27, 2022
By
serena

SAUSAGE BITES
So these are great for throwing together for a quick appetizer or even a side for breakfast or brunch or even like we did tonight, we made it as a side to go with our potato soup and mini pigs in a blanket.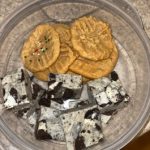 On
December 24, 2022
By
serena

OREO FUDGE
Recipe & Photos Submitted by: Marissa Bailey
Melt the big bag of  white chocolate chips
and 2 cans of condensed milk on medium heat and add 2 tsp of vanilla […]
Continue Reading

→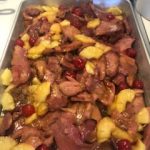 On
December 24, 2022
By
serena

Dressed to Impress😂
No recipe.. as usual – more of a method … I usually buy a cooked Tavern Ham, beat cooked ham ever. But this time I chose a cheap Sugardale Ham and it really wasn't […]
Continue Reading

→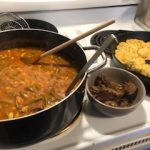 On
December 15, 2022
By
serena

VEGETABLE SOUP OUT OF STEW MEAT 
a good way to make food stretch is to use one days meal to make a completely different meal out of the leftovers the next day.
I made an easy  crockpot stew yesterday with a small  deer roast, (you could use […]
Continue Reading

→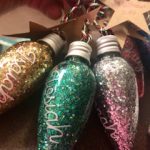 On
December 11, 2022
By
serena

GITTER BULB ORNAMENTS
These are really fun and easy to make. Kids love to pick what color Glitter they want, and they like to help fill the funnels and shake them.
I made these for our Connect Class at Church. The kids got […]
Continue Reading

→
June 2023
M
T
W
T
F
S
S
« Feb
1
2
3
4
5
6
7
8
9
10
11
12
13
14
15
16
17
18
19
20
21
22
23
24
25
26
27
28
29
30