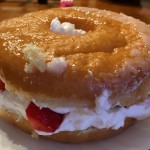 PHOTO SUBMITTED BY JUDY DUNBAR
RECIPE SOURCE JUDY FOUND AT allrecipes.com By: voraciousgirl
SRAWBERRY SHORTCAKE – GLAZED DOUGHNUT
A yummy twist to the classic "strawberry shortcake"
2 cups heavy whipping cream
1/2 cup confectioners' sugar
1 teaspoon vanilla extract
4 glazed doughnuts, halved horizontally
1 quart strawberries, hulled and [...]
Continue Reading

→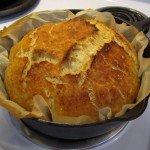 Photo Credit by Felicia Lisa
Recipe Source By- http://www.simplysogood.com
Crusty Cast Iron Baked Bread
3 cups unbleached all purpose flour 1 3/4 teaspoons salt 1/2 teaspoon yeast 1 1/2 cups water In a large mixing bowl, whisk together flour, salt and yeast. Add water and mix [...]
Continue Reading

→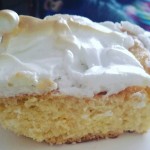 Recipe and Photo submitted by Pamela Lilly
Tres leches (milk cake)
For the cake:
5 eggs (separate the white and the yolk)
1/2 cup of sugar
1/2 cup of all purpose flour
1/2 cup of cornstarch
1 tsp of baking powder
3 [...]
Continue Reading

→

RECIPE SUBMITTED BY Felicia Lisa Omgosh… I AM A SOUP-A-HOLIC.. and have been for 30+ years. There's something MAGICAL about putting a bunch of odd things into a pot.. adding various seasonings.. giving it a good simmer and out comes AWESOME yummiiiiiiiiiiiiiiness.
MUSHROOM CHICKEN SOUP by Felicia Lisa
Make a basic [...]
Continue Reading

→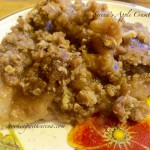 SERENA'S APPLE CRUMBLE PIE
Directions
I used two pre made frozen pie shells that I put into the oven and pre baked half way.. just so they wouldn't be soggy on the bottom as this is a very moist recipe
and I made [...]
Continue Reading

→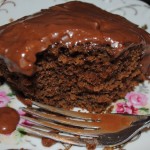 This  Antique cake is so moist and delicious!
HOT WATER CAKE
2 cups white sugar 1/2 cup butter 1 cup water 2 cups all-purpose flour 1/2 cup buttermilk 2 eggs, beaten 1/4 cup unsweetened cocoa powder 1 teaspoon vanilla extract 1 teaspoon baking [...]
Continue Reading

→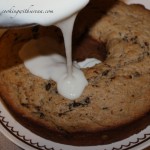 WV SOUTHERN COFFEE CAKE
So this is a very old recipe.. It's not one I use often.. it's super easy but takes a lot of waiting time but I love the yeasty smell and taste so that's why it's nice to make when you have the time to fool with [...]
Continue Reading

→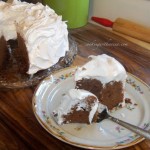 Old Time Cocoa Fudge Cake  with Fluffy White Icing or as some call it Seven Minute Frosting

1 2/3 cup Flour
1 1/2 c sugar
2/3 cup cocoa
1 1/2 tsp soda
1 tsp salt
1 1/2 cups buttermilk
1/2 cup shortening
[...]
Continue Reading

→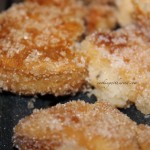 SERENA'S SUGAR BISCUITS
1 1/4 cup all purpose flour
3 tsp baking powder
1 tsp salt
1/4 c. shortening
3/4 cup milk
Blend dry ingredients ,cut in shortening until like course meal.
Add milk, stir with fork gently just until all ingredients are moistened.
turn [...]
Continue Reading

→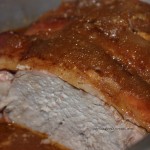 SUGAR GLAZED Bacon Wrapped Pork Loin
Ingredients For Pork Rub :
1 Tbs chili powder 1 tsp paprika 1 tsp salt
1/4 tsp black pepper
You will Need:
3-4 pound boneless pork tenderloin
olive oil or Veg. Oil 8-14 [...]
Continue Reading

→
Calendar

February 2016
M
T
W
T
F
S
S
« Jan
1
2
3
4
5
6
7
8
9
10
11
12
13
14
15
16
17
18
19
20
21
22
23
24
25
26
27
28
29

Meta