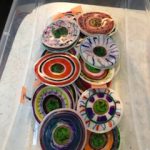 It works! Who knew you could take a pack of cheap plastic cups and some permanent markers and make 42 ornaments out of them 🎉
Continue Reading

→

1 box yellow cake mix + 1 egg + 1 stick of melted butter – mix together with mixer until forms soft dough
Spray 9×13 with bakers joy. Preheat oven to 300 Spread dough in the 9×13
now mix lb of Confectionary Sugar with 2 eggs and 1 (8 oz) Cream […]
Continue Reading

→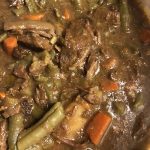 On
November 16, 2022
By
serena

CROCK POT BARLEY STEW
I used some cheap Beef Round Steak. (1 1/2 lbs) and some Venison Steak for more meat.
Put into crock pot add  black pepper
1 can of Beef Broth
1 can of French Onion Soup
1 can of Beef Consomme
Beefy Mushroom soup
Butter […]
Continue Reading

→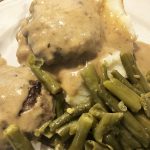 WV HAMBURGER STEAK & GRAVY
Two pounds lean hamburger completely thawed
mix with hands in bowl with salt, black pepper, garlic powder, splash of Worcestershire sauce, and Old Bay Seasoning.
make into patties. I made mine small enough so that I […]
Continue Reading

→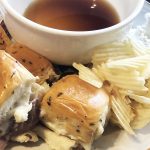 ROAST BEEF SLIDERS 
Ingredients
24 Family Party Pack Hawaiian Sweet Rolls
Thinly Sliced Roast Beef Sandwich Deli Meat
Provolone Cheese
Mayonaise
Better than Bagel Seasoning
Worcestershire Sauce
1/2 stick butter or less
Parsley
1- 2 cans Au Jus Gravy
Aluminum foil
DIRECTIONS 
Heat oven to 350 […]
Continue Reading

→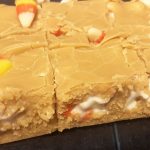 PEANUT BUTTER CANDY CORN FUDGE WITH MARSHMALLOW FILLING
Ingredients
4 tbsp light karo syrup ( heaping )
4 1/2 c sugar
1 can cream (evaporated Milk)
2/3 stick butter
2 tsp Vanilla
Creamy peanut butter JIFFY (about a cup or two….. she don't measure)
Candy […]
Continue Reading

→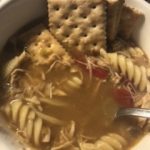 CHICKEN BARLEY STEW

half of a chopped onion (minced small)
couple celery stalks with leaves chopped small
smidge of oil in dutch oven pot
tab of butter
cook onions in butter and add in
Pint of home canned chicken (reserve the broth)
Old […]
Continue Reading

→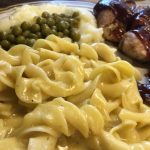 BUTTERED CHICKEN NOODLES
extra wide egg noodles
1  and a (1/2 big bags)
double box of chicken broth
2 large spoon of Better than bullion
black pepper
family size cream of chicken
Stick butter
Shake of Parmesan cheese
bring to boil chicken broth (just enough to cover your noodles) and better […]
Continue Reading

→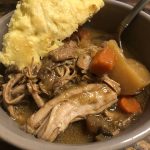 Got this recipe online.. I NEVER just a gravy mix but I thought I would try a different recipe and everyone liked it. So thought I would keep it for another time.. good for rainy cold weather.
CROCK POT PORK STEW
Onion Chopped
Celery 4 […]
Continue Reading

→

BEEF BARLEY SOUP
2 pounds of cut up beef. Round steak does good
vegetable oil
7 cups water
2 beef bullion cubes
1 16 ounce can tomatoes
1 large onion chopped
chopped celery, 3 stalks
chopped carrots 2
Minced Garlic Clove
half of green bell pepper chopped very small
2/3 cups […]
Continue Reading

→