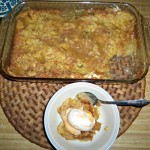 RECIPE AND PHOTO SUBMITTED BY Crystall Ash Cunningham this is good and EASY!
Caramel Apple Cobbler
2 cans apple pie filling
1 stick melted butter
1 box yellow cake mix
1 jar caramel
Preheat oven to 350, butter a 13×9 cake pan, set [...]
Continue Reading

→

MILLIONAIRE CHERRY PIE
1 ready made graham cracker crust
1 c sweetened coconut
1 can (15.25oz) crushed pineapple, well drained
1 cup maraschino cherries, drained & chopped
1/2 cup chopped pecans if desire
1 can sweetened (Eagle Brand) Sweetened Condensed Milk
5 TBsp lemon juice
1 tablespoon maraschino cherry [...]
Continue Reading

→
On
November 19, 2014
By
serena

RECIPE SUBMITTED BY  Kimberly Christian
I have a pie recipe that is strawberry and it delicious…
just take 1 lge cool whip and one can of sweetened condensed milk…mix together
and add 2 quarts sweetened strawberries (drained) and 2 cans crushed pineapples (drained) and pecans if you desire
pour [...]
Continue Reading

→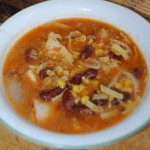 On
November 17, 2014
By
serena

SERENA'S MEXICAN CHICKEN NOODLE SOUP
In large stock pot add the following
2 regular size cans chicken broth (swansons Brand is best)
8 cups water 1 stick butter salt course pepper a couple stalks celery with leaves chopped up
onion chopped up small
[...]
Continue Reading

→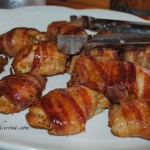 SERENA'S BACON WRAPPED BONELESS CHICKEN THIGHS
Take two packs or one large family pack of Boneless , skinless chicken thighs (12 total)
and 1 package of bacon slices.
Put your thawed chicken pieces in a mixing bowl and  add your spices to rub with olive oil
[...]
Continue Reading

→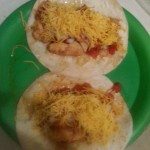 RECIPE AND PHOTOS SUBMITTED BY Johnnie Mae Smith
Crockpot Chicken Tacos
Recipe from Tasty Kitchen
Serves: ~12 people
1 1oz Envelope Taco Seasoning*
6 Boneless, Skinless Chicken Breasts, thawed
1 16oz jar Salsa*
Dump all ingredients into a crockpot and give it a little [...]
Continue Reading

→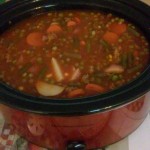 RECIPE AND PHOTO SUBMITTED BY Linda Kaye Foster
V- 8 Soup
Frozen veggies(corn, green beans, green peas and carrots) also added 1/2 cup of chopped red onion, small red potatoes(quartered) how many you desired, ground beef, brown and drained, and V -8 juice. Put in slow cooker. (What [...]
Continue Reading

→
On
November 11, 2014
By
serena

RECIPE SUBMITTED BY Yolanda Gilbert
I have a formula more than a recipe.
1medium sweet potato
1\2 cup of sugar
1 tablespoon of butter
1 teaspoon of flour
Dash of salt
1\2 teaspoon of nutmeg
1 egg
1\4 can of evaporated milk
Continue Reading →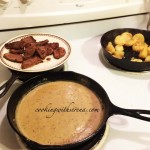 On
November 10, 2014
By
serena

To make this gravy you should first fry your venison steaks..
I use a Jaccard Tenderizer on my steaks real quick to tenderize them.
Then I put around a cup or more of self rising flour on a plate.
to that flour I add course black pepper, cajun spices, garlic [...]
Continue Reading

→
On
November 10, 2014
By
serena

RECIPE SUBMITTED BY Pecos Diningguide GRILLED CHICKEN MARINADE If you have no skin/boneless chicken, it is the easiest. My favorite Marinade: 1 spoon garlic powder, 1 spoon McCormick BBQ Seasoning, pinch of salt, 1/3 cup of olive oil, 1/4 cup of Balsamico Vinegar (mix all ingredients in a ziplock [...]
Continue Reading

→