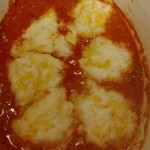 RECIPE AND PHOTOS SUBMITTED BY Raquel Burson-Silies
Old fashioned cheddar tomato dumplings.
Saute 2 tablespoons finely chopped onion, 1 tablespoon finely chopped green pepper [...]
Continue Reading

→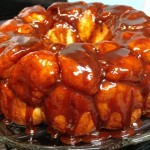 RECIPE AND PHOTO SUBMITTED BY Raquel Burson-Silies
BUTTERSCOTCH MONKEY BREAD
20 Rhodes frozen rolls.
Let raise about an hour, covered.
Grease a Bundt pan. Melt a stick of butter and add 1 package Cook and Serve Butterscotch pudding mix (dry) and [...]
Continue Reading

→

PIG SOUP
I Make this with my instant pot or my big pressure cooker but you can use a regular cast iron pot with lid as well it just will take a LOT longer and let's face it we ladies are busy nowadays with jobs other than home.
This soup [...]
Continue Reading

→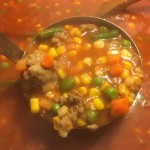 VEGETABLE BEEF SOUP

Parsley flakes
Garlic powder
Crushed red pepper flakes
Bay leaf
Parmesan cheese
Pepper
Salt
Frozen corn
Frozen veg (corn, green beans, peas, carrots)
1 large onion chopped
2 garlic cloves minced
64 oz V-8 [...]
Continue Reading

→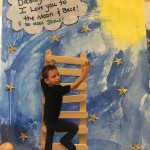 Great for Fathers Day or Mothers Day.. I LOVE YOU TO THE MOON AND BACK
This is a TWO SUNDAY CRAFT
Best of all THIS GIFT the child gets to actually do some cool stuff…
First I take their photo and tell them to put one leg up and pretend to [...]
Continue Reading

→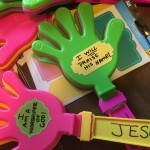 Are you struggling with finding cheap items to give out to the kids at end of quarter or for Easter that are actually about JESUS and not bunnies? Well I went to Dollar Tree and bought some of those clappers, the kids this age just love them, and at the same [...]
Continue Reading

→

RECIPE  SUBMITTED BY Sherry Lilly on TRIED AND TRUE RECIPES FACEBOOK SHERRY'S CAKE MIX APPLE SPICE CAKE I use a spice cake mix 2 eggs cup nuts walnuts cup raisins 1/2 cup or [...]
Continue Reading

→

RECIPE SUBMITTED BY Jewell Connor Lilly My Grandma (Beckley WV) used to make these Apple Stack Cakes: Note: This cake has six layers, each baked individually. If you have a large oven and a [...]
Continue Reading

→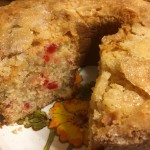 On
February 24, 2019
By
serena

POLISH  CHERRY POUND CAKE
2 sticks butter
1/2 cup of Lard
3 cups white sugar
2 Tbsp flavoring (Vanilla, Butternut, or Nutmeg) I used Pure Vanilla
5 large Eggs
3 cups flour
1/2 tsp salt
1 cup chopped nuts (English Walnuts)
1 [...]
Continue Reading

→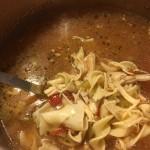 On
February 20, 2019
By
serena

LOW-FAT SLOW COOKER CHICKEN NOODLE SOUP
Using my Instsnt Pot on Slow Cooker mode
I made a easy and yummy chicken noodle soup.
INGREDIENTS
I used some Tyson frozen skinless [...]
Continue Reading

→
Calendar

June 2019
M
T
W
T
F
S
S
« Apr
1
2
3
4
5
6
7
8
9
10
11
12
13
14
15
16
17
18
19
20
21
22
23
24
25
26
27
28
29
30

Meta