DUTCH OVEN HONEY GARLIC BALSAMIC CHICKEN
When you have some in the family who don't like veggies as much as the rest of the family what do you do? You get out TWO Dutch Ovens so you can appease everybody☺️
So I bought a family size tray of skinless boneless chicken thighs

Continue Reading

→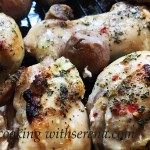 ZESTY ITALIAN BAKED CHICKEN & RED POTATOES
This recipe is suuuupppper EASY. Which is a plus right.. sometimes ya just need to do nothing. All ya need is some rinsed skinless boneless chicken thighs. Stick em in a bowl before bed (or [...]
Continue Reading

→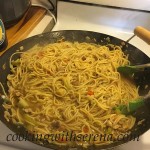 CHICKEN VEGETABLE LO MEIN
Ingredients:
thin spaghetti
vegetable oil
sliced mushrooms (optional)
Small onion sliced thin then cut
3 cloves garlic minced
3 stalks celery cut into thin strips
Tiny bit of ginger
Salt
Pepper
Continue Reading →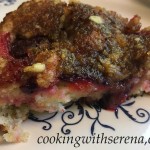 OLD FASHIONED PLUM-APPLE BUCKLE
The quick and simple Recipes from Grandma's Kitchen are timeless.  Especially the Yummy Buckle Recipes. These are simply fresh fruit on top of the batter that sink in as it bakes in the old Cast Iron Skillet, to give not only a beautiful appearance but a delightful taste [...]
Continue Reading

→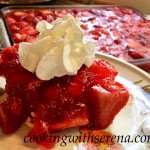 Strawberry Jello Pie
9×13
Have 2 -3 pounds of strawberries hulled washes and sliced into thick meaty chunks, sprinkle a little sugar over wet berries and toss with fingers
Set aside
Ingredients for [...]
Continue Reading

→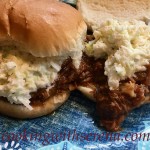 So I made mom's BBQ Recipe last night for an easy Sunday Dinner today. It turned out great. Hot Lazy Days are PERFECT for this! You will need to plan ahead though. Get it going the night before, and if you have a large crowd you need to plan accordingly by making [...]
Continue Reading

→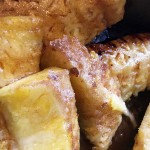 GRILLED BRAZILLIAN SUGAR CRUSTED PINEAPPLE
Cut off outer skins of pineapples
have a bowl with a mixture of white sugar, brown sugar and a little cinnamon mixed together
I didn't have any of the heavy duty long grilling skewers so I [...]
Continue Reading

→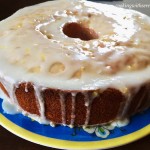 LEMONY LEMON BUNDT CAKE WITH FRESH LEMON GLAZE
Ingredients 2 sticks Softened Butter or Margarine
1 1/2 Cups Sugar
8 Egg Yolks
2 1/2 Cups Flour
3 Heaping Teaspoons Baking Powder
1/4 Teaspoon Salt
3/4 Cup Milk
Continue Reading →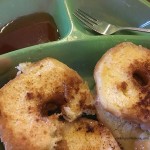 FRIED BREAKFAST DONUTS
FROM STALE TO SWELL
If your glazed donuts are starting to lose their soft fresh taste, it's time for a fried donut for breakfast .. simply grab a cast iron skillet, some real butter, slice your donut in half and [...]
Continue Reading

→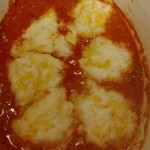 RECIPE AND PHOTOS SUBMITTED BY Raquel Burson-Silies
Old fashioned cheddar tomato dumplings.
Saute 2 tablespoons finely chopped onion, 1 tablespoon finely chopped green pepper [...]
Continue Reading

→