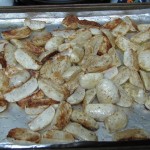 PHOTO SUBMITTED BY  Alexandra Lim‎
This was the roasted white radishes that was suggested by Lillian Dunford Bowen – salt, pepper & olive oil – the result was so sweet and yummy
cut them into wedges about 6 each and roasted at [...]
Continue Reading

→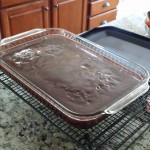 Recipe & Photo Submitted by Lynn McGinnis
I told someone a few days ago that I had a recipe for brownies that required 1 – 16 oz can of Hershey Syrup. I finally remembered to post it. Sorry, although I have made these yummy, moist brownies many times with great success, [...]
Continue Reading

→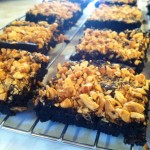 RECIPE AND PHOTO SUBMITTED BY Melanie Vance Ellison
Salty Sweet Dark Chocolate Brownies…
1 c semi-sweet chocolate chips,
1/4 c dark chocolate chips(you can use all semi-sweet if you prefer),
1 c softened unsalted butter,
4 large eggs,
1 c coconut palm sugar(or brown sugar),
6 T [...]
Continue Reading

→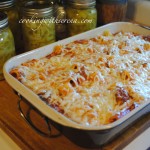 So guy's have you ever wanted to make something and found you didn't have all the proper ingredients to make it so you substituted and sorta did your own thing and ended up making a dish you will enjoy for years to come? well I did that again today.. I love experimenting.. [...]
Continue Reading

→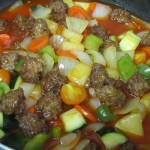 RECIPE AND PHOTO SUBMITTED BY Alexandra Lim
Sweet & sour pork meatballs with pineapple, carrot, onion, celery, green peppers and (zucchini, & tomatoes from the garden) cooked in Lee Kum Kee's sweet & sour sauce. Chinese believe that one must not eat chicken, eggs or beef when they have [...]
Continue Reading

→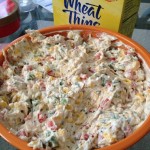 SUBMITTED BY Alicia Mullett
1 red pepper, 2 jalapenos (unseeded), 1 can of corn, 1/2 can diced olives, 16 oz cream cheese (softened), and 1 packet Hidden Valley Ranch dip seasoning mix. Mix ingredients together. Serve with crackers, tortilla chips or raw veggies.
Comments from Tried and [...]
Continue Reading

→

RECIPE SUBMITTED BY Dorrie Byrd Malted milk balls
1(18oz)tube refrigerated suger cookie dough
1/2 cup malted milk powder
1/4 cup all-purpose flour
1/2 teaspoon vanilla extract
(1)preheat oven to 350. Position the oven rack in the center.lightly grease a large cookie sheet.
(2) in a [...]
Continue Reading

→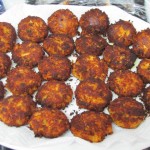 RECIPE SUBMITTED from Connie Collins
TUNA CAKES
2 cans of tuna in water drained
1 box stove top stuffing or 1 cup bread crumbs
1 cup shredded cheese
3/4 cup water
1 carrot shredded
1/3 cup mayo
2 tsp sweet pickle relish
Continue Reading →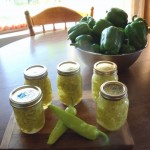 On
September 22, 2014
By
serena

slice them however thin or thick you want them…
some folks leave seeds out some like them.. (tip if you leave seeds in the hotter the peppers so if you like mild take em out)
have your jars clean [...]
Continue Reading

→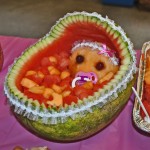 On
September 22, 2014
By
serena

My Aunt Sheila made this for a baby shower
Cantaloupe for the head grapes for the eyes pacifier for the mouth, pin or hot glue the ribbon around the basket, any leftover ribbon can be used for a headband if it's a girl, then fill the basket with fruit where [...]
Continue Reading

→
Calendar

October 2014
M
T
W
T
F
S
S
« Sep
1
2
3
4
5
6
7
8
9
10
11
12
13
14
15
16
17
18
19
20
21
22
23
24
25
26
27
28
29
30
31

Meta