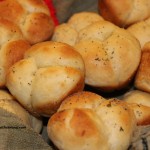 CLOVER ROLLS        - ALSO HOW TO FREEZE  HOMEMADE ROLLS and reuse later-
So I made a ton of my Basic Bread Dough .. thought I would make some clover rolls and freeze them for another day.
Click here for Basic yeast Bread Dough Recipe http://cookingwithserena.com/?p=7348
Note [...]
Continue Reading

→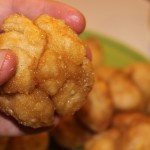 MONKEY BALLS
(individual monkey breads made in muffin tins)
Ingredients
homemade yeast bread dough or you can buy store bought frozen dough.. I use Basic Bread Recipe – click – for recipe
1 stick melted butter
bowl with white sugar, [...]
Continue Reading

→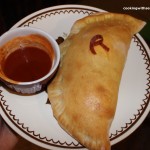 On
February 26, 2015
By
serena

HOMEMADE CALZONE'S
Family Favorite
I use the same Basic Bread Recipe for rolls pizza calzones stromboli's, sticky buns, pepperoni rolls, meat rings ect…..
My friends Cindy Tucker and Brenda Johnson (sisters)  gave me this recipe they got it from a old school cafeteria cook.. it is [...]
Continue Reading

→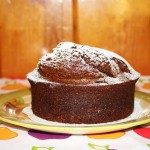 On
February 25, 2015
By
serena

RECIPE AND PHOTO SUBMITTED BY Andy Blackstock
**War Time Ginger Bread** Recipe from 1942. Here's the link>> https://drive.google.com/…/0B-e0zqA_r4cCSFdaMUlvSFJIW…/view…
Ingredients
2 ½ cups all- purpose flour
2 teaspoons baking soda
½ teaspoon salt
1 teaspoon ground ginger
1 teaspoon cinnamon
½ [...]
Continue Reading

→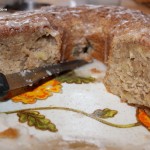 SERENA'S MOIST APPLE STRUDEL CAKE
2 1/2 c. all purpose flour
1 teaspoon Allspice
1 teaspoon Cloves
2 teaspoons Cinnamon
1 teaspoon Salt
2 c Sugar
1 c Oil
2 teaspoon Vanilla
3 Eggs
4 cups sliced thin apples (green apples)
Continue Reading →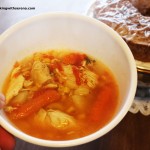 SERENA'S CHICKEN VEGETABLE NOODLE SOUP
Recipe below is for large batch of soup..
This is very easy.. can be done on stove top or quickly in your electric pressure cooker (for large batches of soup I run electric pressure cooker twice , adding the chicken soup to a [...]
Continue Reading

→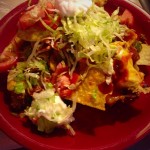 RECIPE AND PHOTOS SUBMITTED BY Tanoiya Evans Swain EASY TACO CASSEROLE I just made the hamburger onions green peppers and taco seasoning in a pan then took shredded cheese and block cheese layer like lasagne meat chips then meat cheese chips then replete like lasagna Then add fav toppings [...]
Continue Reading

→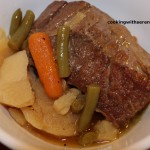 On
February 20, 2015
By
serena

Comfort food- Beef Roast
this one I made in my Electric Pressure cooker… took no time at all.. only one hour and came out tasting as good as the ones I roast all day long.
2 cans beef broth
whole frozen baby carrots, handful or so
Tbsp or [...]
Continue Reading

→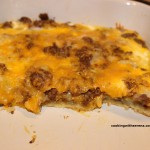 On
February 19, 2015
By
serena

MEAT POTATOES AND CHEESE – BREAKFAST CASSEROLE
1 can of Crescent Rolls
2 cups mild cheddar shredded cheese
Pound of Sausage  (can use bacon, hamburger, ham, or thinly sliced steak)
4 cups shredded hashbrowns
slice of onion
6 slices of swiss or provolone cheese (optional)
salt
Pepper
10 eggs
dash [...]
Continue Reading

→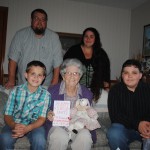 On
February 18, 2015
By
serena

Update … Today my sweet friend went home to be with the Lord Jesus.  At eighty eight years old.  I was fortunate to be right there in the room with my children and husband to tell her our last goodbyes and to give honor to God in my last prayer with [...]
Continue Reading

→