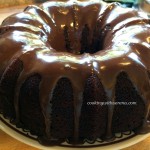 CHOCOLATE RED WINE CAKE WITH CHOCOLATE GANACHE
2 cups all-purpose flour
1 cup unsweetened cocoa
1 1/4 tsp baking soda
1/2 teaspoon salt
2 sticks margarine
2 cups sugar
2 eggs
2 tsp vanilla
1 1/4 cups dry red wine
Preheat the oven to 350
mix flour, cocoa powder, baking [...]
Continue Reading

→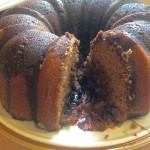 MOIST CHOCOLATE POUND CAKE
3 cups all purpose flour
1/2  tsp baking powder
1/2 tsp salt
4 Tbs cocoa
3 cups sugar
5 whole eggs
2 sticks butter
1/2 cup shortening
1 cup milk
2 tsp vanilla
Sift together flour baking powder salt and cocoa.
Cream butter and shortening.
Add [...]
Continue Reading

→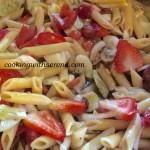 SUMMER PASTA SALAD
Penne or Mostaccoli Pasta boiled till aldente` drain and rinse in cold water let cool completely
1 whole onion cut up
2 large cloves garlic minced small
1 bunch of sweet seedless red grapes sliced (about 2 cups)
2 large garden cucumbers sliced and chunked
1-2 red [...]
Continue Reading

→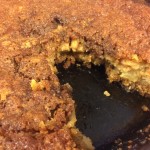 ANTIQUE APPLE SKILLET CAKE
1 1/4 cup sugar
1 1/2 cup flour (all purpose)
1/4 teaspoon salt
1/2 teaspoon baking powder
1 teaspoon baking soda
1/2 cup butter
1 large egg
1/2 cup milk
1 teaspoon vanilla
5 Roman apples
Sift dry ingredients add butter and milk to dry [...]
Continue Reading

→

TACO PIE-Using Leftover Hot Dog Chili   ( you can do this with  leftover Sloppy Joe's too)
Can you say EASY and CHEAP
Ingredients
Leftover Hot Dog Chili (Mine is homemade it has onion and green pepper ect in it)
Chunky Salsa
Shredded Cheese –  Mozzarella a 4 [...]
Continue Reading

→

CUSTARD CAKE
4 eggs separated
2  tsp vanilla extract
1 cup sugar
8 Tablespoons butter, melted
1 cup all purpose flour
2 cups milk lukewarm
powdered sugar Preheat oven to 325 F degrees. Grease and Line 8 inch x 8 inch baking dish with parchment. Separate [...]
Continue Reading

→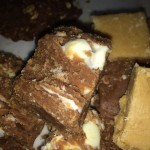 WHITE CHOCOLATE CHUNK CHOCOLATE FUDGE
NOTE: have everything READY … your hand mixer out, your 11×13 pan sprayed with pam and out, your butter vanilla peanut butter ect.. READY to go…..
3 tbsp light karo syrup
3 1/2 c sugar
4 Tbs cocoa
* 1 can cream [...]
Continue Reading

→

Crack Cake
1 box Duncan Hines yellow cake mix
1/4 c brown sugar
1/4 c white sugar
1 box vanilla pudding instant mix
2 teaspoons cinnamon
4 eggs
3/4 c water
3/4 c oil
1/2 c white wine (really any kind)
How to [...]
Continue Reading

→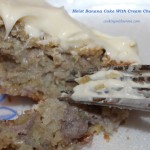 Moist Banana Cake with Cream Cheese Icing
Ingredients
2 sticks butter
2 1/2cups white sugar
3 eggs
2 teaspoons vanilla extract
3 cups all-purpose flour
1 1/2 teaspoons baking soda
1/4 teaspoon salt
1 1/2 cups buttermilk
2 teaspoons lemon [...]
Continue Reading

→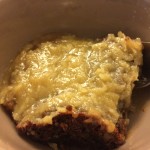 1 quart of  canned sliced peaches, drained and mashed (or one large can , or two regular cans or whatever you have on hand)
2 cups all-purpose flour
2 cups sugar
2 teaspoons baking soda 1tsp salt 1 egg Drain [...]
Continue Reading

→