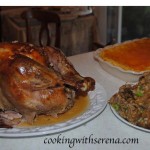 (Shelma's) Mom's Stuffed Turkey and Dressing
Thaw Turkey completely before cooking. (if you have a large bird like 20 lbs you should start early in the week like Sat or Sunday by thawing the refrigerator method. keep it in the packaging till [...]
Continue Reading

→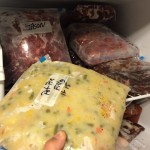 SERENA'S BULK POT PIE FILLING FOR FREEZING
I start out like I am making homemade drop dumplings.. Use about two of the large 49 ounce Swansons Chicken Broth.  Put into tall stock pot.
Add stick of butter or margarine. Pour in one can of evaporated milk.
Mix up your [...]
Continue Reading

→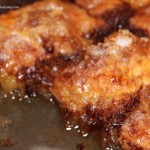 On
November 16, 2015
By
serena

EASY DELICIOUS FAST – APPLE DUMPLINGS
This is easy.. delicious.. and fast!  Perfect for those winter nights… stock up on ice cream.. ' )
Ingredients:
2 (8 oz) cans flaky refrigerated crescent roll dough
2 large apples, cored and peeled (any kind will do, tart works well)
1 [...]
Continue Reading

→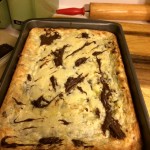 this is not my recipe… this is a recipe I tried that I found .
my kids liked it but I thought it was just too rich.. I didn't enjoy it as much as I thought I would… Serena
Ooey Gooey Cheesecake Bars
Crust
1 box butter-recipe [...]
Continue Reading

→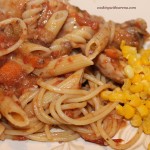 CHICKEN CACCIATORE - alla cacciatora
4 lb. Spring chicken cut into pieces or a large pack of chicken legs
Salt
Pepper
1 chopped onion
1 or 2 stalks celery with leaves chopped small
1 chopped carrot
Tsp basil
Self rising flour to roll chicken in
butter and oil to cook with
[...]
Continue Reading

→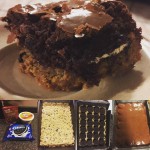 PHOTO AND RECIPE SHARED BY Pamela Lilly
AMAZING!!!!! Chocolate chip cookie dough, Oreos and brownie mix! 
Continue Reading

→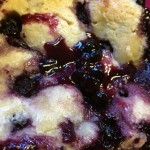 SERENA'S BLUEBERRY COBBLER CAKE
add to  sprayed 9×13 pan- 6-7 cups of frozen blueberries
pour 1 cup of sugar over top blueberries – Yes one cup!
Now scoop out one cup of the sugared blueberries and put aside for later
[...]
Continue Reading

→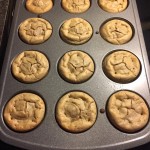 RECIPE & PHOTO  SUBMITTED BY Pamela Lilly
Peanut butter muffins

3 ripe bananas
3 large eggs
3/4 peanut butter
3/4 teaspoon baking powder
1 tsp vanilla extract
Blend all ingredients and pour into a greased muffin tin. Bake at 400F for [...]
Continue Reading

→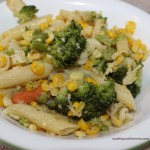 VEGETABLE N' CHEESE PENNE PASTA
Penne and or Rotini Noodles work best with this dish.
simply add to boiling salted water then drain off water when aldente
while still hot, sprinkle some salt pepper add 2 tbsp of butter and toss in a heavy amount of parmesan cheese.
I [...]
Continue Reading

→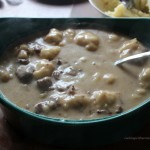 CHIPPED BEEF DUMPLINGS (or DEER DUMPLIN'S)
Okay so this recipe is very good. And very simple.
Start out with about 5 cans of Beef Broth, add to large stock pot (make sure you have a tight fitting lid for later)
add in 2 cans of chicken broth (or [...]
Continue Reading

→