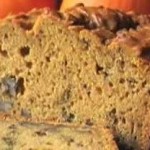 RECIPE and PHOTO SUBMITTED BY DEBRA JOHNSON
Probably my all time favorite pumpkin bread recipe – found it years ago on Allrecipes.com
Downeast Maine Pumpkin Bread
Better as it sits,  so plan to make it a day ahead if possible.
[...]
Continue Reading

→

THE BEST GINGER SNAPS
Recipe Submitted by Nancy Cook
Ok guys so I renamed this Ginger Snap to THE BEST Ginger Snaps because they simply ARE the best I have ever had, and trust me I have had a lot of Ginger Snaps through the years. .. My boss the Principal at [...]
Continue Reading

→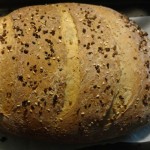 RECIPE AND PHOTO SUBMITTED TO TRIED AND TRUE RECIPES ON FB BY Raquel Burson-Silies 7 grain bread with everything bagel topping 1/2 cup unsweetened multi-grain cereal (such as 7-grain)
2 cups boiling water
1 envelope dry yeast
4 1/3 cups (about) bread [...]
Continue Reading

→

EASY CHICKEN SOUP -SEMI HOMEMADE
Ever in a hurry or you just feel bad but you want some good chicken soup in a hurry?
Bring you home a whole rotisserie chicken,
And in a larger sized pot add a had of an onion diced, and some diced carrots [...]
Continue Reading

→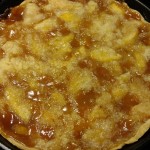 On
September 16, 2018
By
serena

RECIPE AND PHOTO SUBMITTED BY Raquel Burson
RAQUEL'S CAST IRON DEEP DISH PEACH PIE
Pie crust, put in a 10 inch cast iron skillet. I had four softball size peaches. Peeled, slice and pit. To peaches add one and a [...]
Continue Reading

→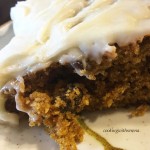 On
September 3, 2018
By
serena

PUMPKIN CAKE
1/2 c shortening or butter
2 cups sugar
2 eggs
1 Tbs Cinnamon
1/2 tsp ginger
1/2 tsp nutmeg
1/4 cloves
2 c All Purpose Flour
3 tsp baking powder
1/2 tsp baking soda
1/2 tsp salt
1/2 cup chopped nuts [...]
Continue Reading

→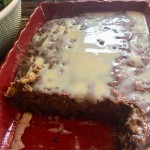 FARMERS CAKE
2 1/2 c all purpose flour
2 cups sugar
1 tsp baking soda
1 tsp salt
1 Tbsp Cinnamon
1 tsp Allspice
1 /4 tsp cloves
1 handful raisins (about 1/3 c)
Continue Reading →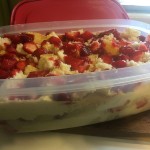 STRAWBERRY CHEESECAKE  - CAKE TRIFLE
2 pkg white cake mix
3- 4 pkgs 8 oz cream cheese
6 cups powder sugar
1 large tub Cool Whip
1 Large Package of Fresh Strawberries
1 Can Strawberry pie filling
2 Large Pkgs Vanilla Instant [...]
Continue Reading

→

NOT FRIED Mexican Ice Cream Cake
1 cup cornflake crumbs 1/3 cup sugar 1/3 cup butter, melted 3/4 teaspoon ground cinnamon 1/2 gallon butter pecan ice cream, softened, divided 4 tablespoons honey, divided 1. In a small bowl, combine the cornflake crumbs, sugar, butter and cinnamon; set aside 1/2 [...]
Continue Reading

→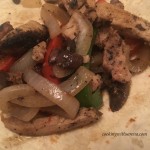 BLACKENED CHIMICHURRI CHICKEN STIR FRY- SERVED IN WARM FLOUR TORTILLA'S
Make a Chimichurri Dry Rub with some fresh spices  Or you can buy some Chimichurri Spice already mixed for you.
5 Tbsp dried oregano leaves Salt Tbsp of [...]
Continue Reading

→