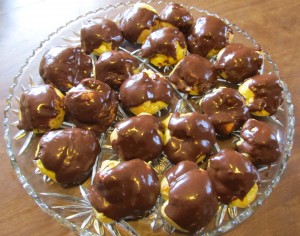 OK first if your filling with homemade custard you should have already made it.. cause it HAS to cool.. before filling..
Homemade Custard recipe
3 Tbs. water and cornstarch mixed well set aside
3-4 cups milk in saucepan, 1 slick of butter bring to a boil
2 c sugar, 2 tbsp of vanilla, dash of salt, mix together then take a cup and add  a few tbsp cornstartch and add a tiny bit of water mix with fork and pour into sugar mixture..
In Bowl add 8-10 eggs use only yellow part of egg and add to sugar mix together with blender and pour into pot of milk  when comes to a boil  add  the extra..cornstarch mixture if needed to thicken..stir constantly till thickens
FILL COOL porridge into icing bag or injector (I even set mine in freezer to get extra chilled)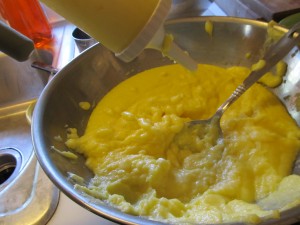 Cream Puff Recipe
1 cup all purpose flour, not sifted.
1/4 tsp salt
1/2 cup shortening
1 cup water
4 eggs
mix flour and salt. put to side
In saucepan  bring shortening and water to a boil.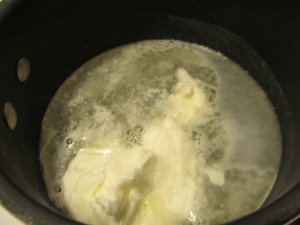 Add blended flour to the saucepan quickly and beat with wooden spoon until mixture leaves sides of pan and forms a ball.. about 1 minute. remove mixture from heat and let stand till cools off, or you will be cooking your eggs in the hot batter!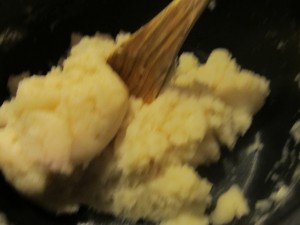 add eggs now one at a time while beating till smooth after each addition. add two tsp vanilla and 1 Tbsp sugar or just leave plain.. your choice ,,, beat to get air incorporated, until a chewy doughy consistency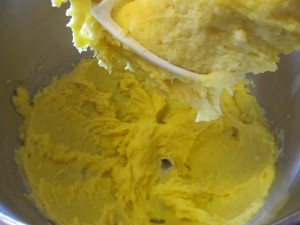 NOW.. drop by tablespoon (I use a ice cream scoop small one)  onto baking sheet and bake at 400 for 25 -30 minutes or more (according to your oven WATCH first time) when close to done poke small hole in top to keep from falling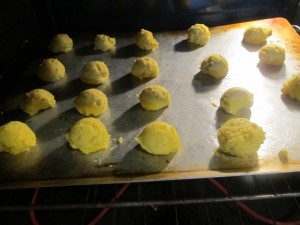 COOL then fill with homemade custard, ice cream, sweetened fruit, whipped cream ect… I like custard.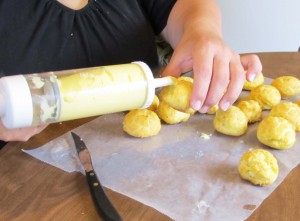 NOW… you stick your balls on a cookie sheet and put in fridge while you make your chocolate topping…
you can do this two ways.. with cocoa (which I prefer) or with blocks of chocolate… I tried both.. like the cocoa better for me..
if using the blocks of chocolate simply melt on double boiler with butter and  beat hard  taking off heat and adding confectionary sugar and a tad milk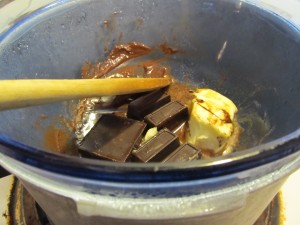 if using the cocoa… (my favorite version) simply take…
1 Stick Butter
1/2 c. Cocoa
1/3 c. milk
1 lb. Powdered sugar (I don't measure use to right consistency add little at a time while beating)
1 Tbsp. Vanilla
on stove melt butter add cocoa and boil one minute, Stir constant. Take off heat
Add remaining ingredients and BEAT until smooth, Spread while warm. Will set.
then put them BACK in fridge to set… enjoy