BLACKBERRY BUTTERCREAM CAKE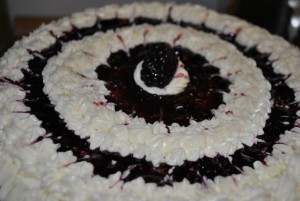 NOTE – if you have some fresh blackberries you can rinse and put them WHOLE into the cake batter.. .. in dead of winter unless you got some frozen chances are you won't have any so that is the great thing about this recipe.. if you got them , awesome, fresh is always better .. and if  you don't, it's fine cause this is still going to taste great…
Cake
3 cups all purpose flour
1 tsp baking powder
2 cups granulated sugar
1 cup (2 sticks) butter
1 tbsp vanilla
couple drops of blackberry flavoring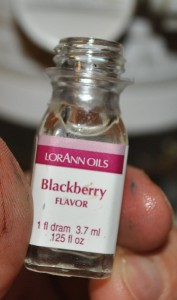 4 eggs
3/4 cup half and half milk
5 drops red food coloring
2 drops blue food coloring.. totally optional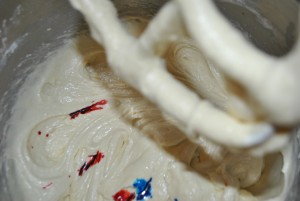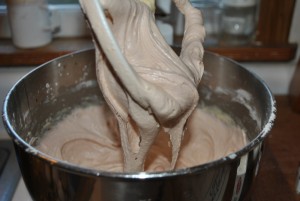 Bake in preheated 325 degree oven for 1 hour in a sprayed, 9 1/2 x 2 1/4  spring form pan.
take out and COMPLETELY COOL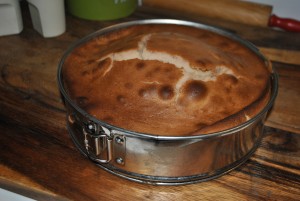 take off form and cut off the top bubble with serrated knife to level cake before "dirty icing" it and turn upside down.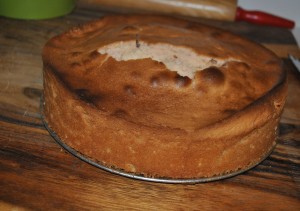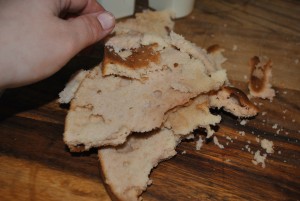 Make your Buttercream icing so you can dirty ice your cake
Buttercream:
1/2 cup solid veg shortening
1/2 cup butter (or margarine)
1 1/2 tsp vanilla
5 cups confectioners sugar
3 tbsp milk
Cream together butter and shortening with mixer add vanilla and I added a drop of blackberry flavoring too.. then gradually add sugar, one cup at a time as you beat  and scrape sides.  when all sugar is mixed in icing will appear dry add milk and beat at medium speed 2 or three minutes. keep icing covered with damp cloth until ready to decorate … for best results keep icing bowl in refrigerator when not using.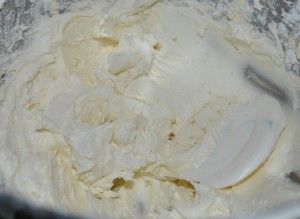 NOW… ready to go
To dirty ice your cake you simply take some of your butter cream icing and spread a thin layer on top and sides.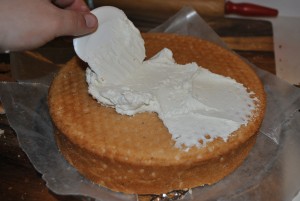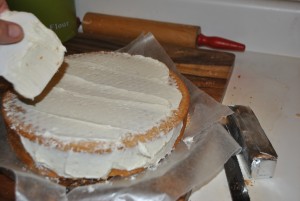 then put into the freezer to firm up a bit.. now your ready to ice your cake.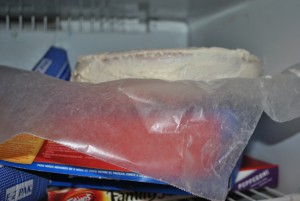 NOW I am NOT a good cake decorator.. okay.. lol … and I am not trying to say I am.. cause I am terrible.. I have had no classes and I have no patience… but I am interested in cake decorating so one of these days I may go take some classes…
now ice your cake with a spatula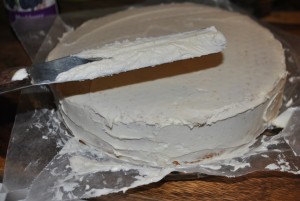 I took some blackberry jam and melted it in the microwave in a little cup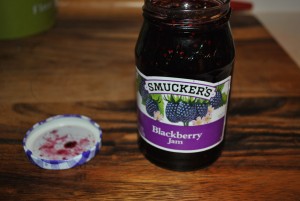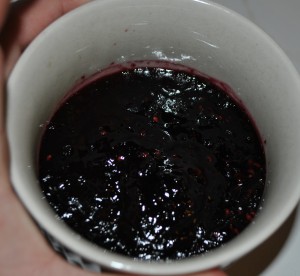 and I made a little circle in the middle of my cake with some of my jam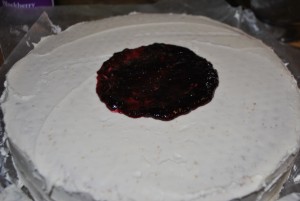 fill up your piping bag with buttercream half way, pipe around the circle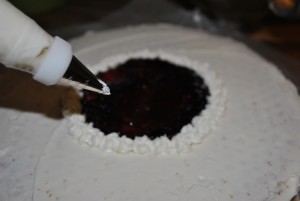 then did a ring around the cake freehand with a spoon.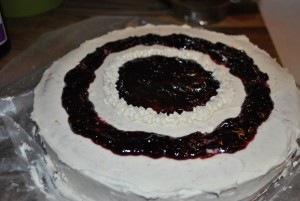 pipe around the circle and on edges.. you can pipe sides and bottom too if you want.. but I wasn't taking this cake anywhere so I got lazy… (told you I have no patience)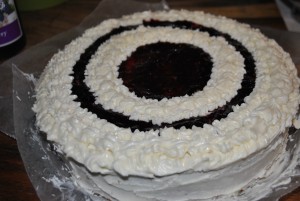 grab a toothpick….
pipe in center of cake and take toothpick and pull out lightly from the jam into the buttercream all around the cake in circular pattern..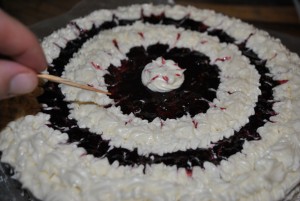 place a blackberry if you have one.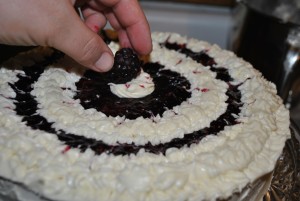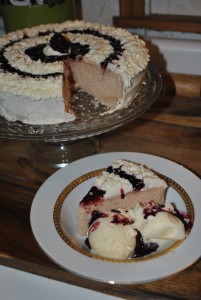 and cut and serve with ice cream drizzled with melted blackberry jam.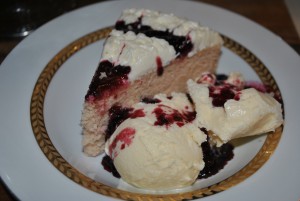 ..