SERENA'S COCONUT MASH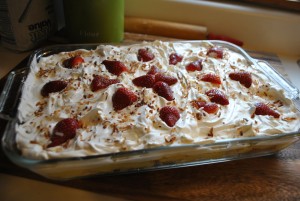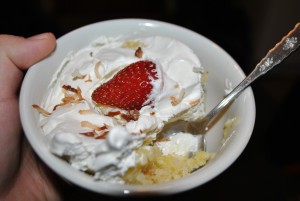 First I made a Coconut Pound Cake using my mother in law's recipe  to find the recipe on this site type  Willa's Coconut Pound Cake into the search bar on this site.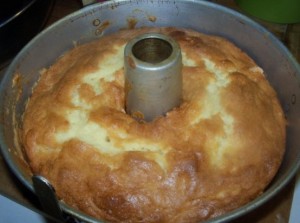 Now I make my custard just like I do for my coconut cream pies..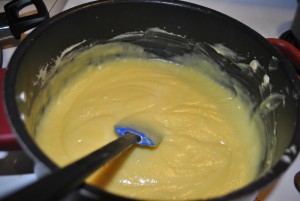 then I added 1 1/2 cup of sweetened shredded coconut .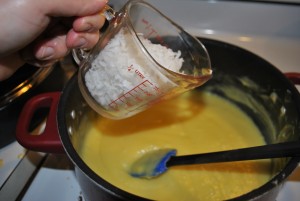 to find the recipe on this site go type in Homemade Coconut Cream Pie and just make the custard like you would for the pie
this is the custard recipe:
Start out with making a custard. Put 3 cups milk in pot and 1 stick of butter…
in separate bowl put 2 cups sugar and 8 egg yolks (reserve the egg whites for later use on meringue) mix sugar and eggs with 2 tbsp vanilla…
Turn heat on to high to get the butter melted and get the milk to a soft boil then pour in the sugar mixture… stirring constant with a wooden spoon.. turn down heat as this will scorch VERY EASILY… then take 3 tbsp of pure cornstarch and put in a cup add water and stir, add to the custard and stir till thickened.. (if not thick enough repeat the cornstarch process)
take off heat and add coconut to liking… not TOO much but enough granny always said.. lol
Now take your cake and cut it in half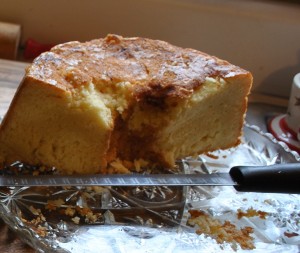 get a big glass dish about 9×13  and tear up the half of pound cake into the dish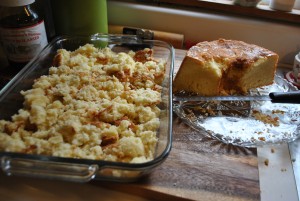 Then after custard slightly cools spread over top of cake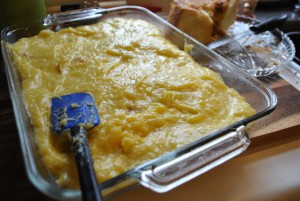 Put in fridge to chill, meanwhile take strawberries and cut off stems and cut in half set aside…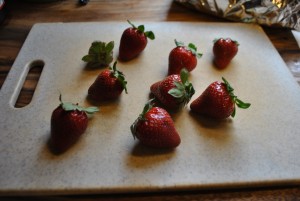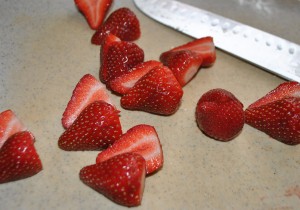 take out somewhat chilled mixture and put one large or two small containers of Cool Whip over custard…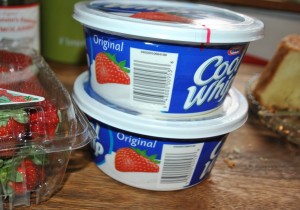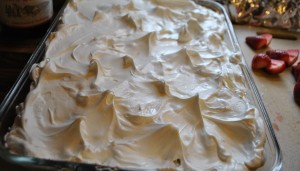 Now take some coconut about a handful, toast your coconut in toaster oven or regular oven till browned but not burnt
put on plate and sprinkle with granulated sugar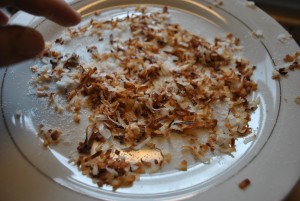 Next  you will take your halved strawberries and make your poinsettia pattern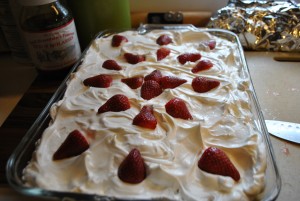 You will now take your toasted coconut and sprinkle all over the top of your cake.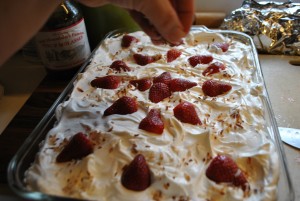 Put back into fridge to CHILL….
Serve Cold.. ENJOY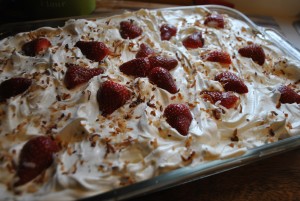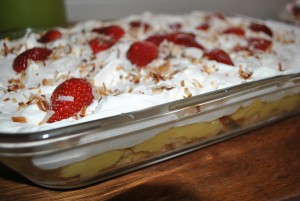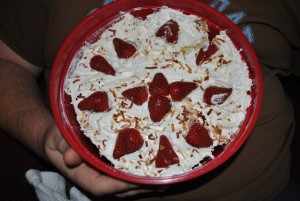 Recipe Created by Serena Ellison
Okay so this was the first time I made this, it was just one of those things I conjured up… . I think next time , only thing I will change is I will put more strawberries.. I am going to cut some up and put them over the cake layer before the custard… give more texture