Apple Slab Cake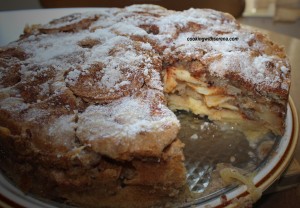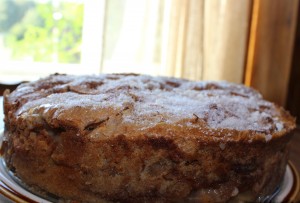 8-11 Granny Smith apples mixed with some Golden Delicious Apples, peeled and sliced (according to size of apples mine were smaller)
cinnamon- sugar
3 eggs
1 1/2 cups white sugar
1 1/2 cups vegetable oil
3 teaspoons vanilla extract
1 cup chunky or smooth cinnamon Applesauce
1 1/2 cups All-Purpose Flour
cinnamon-sugar to sprinkle on top
handful
of pure white sugar or brown sugar for sprinkling over top
Spray a 10-inch springform pan with bakers joy spray.
Peel and core your apples..  ( Note – It is best to use an apple slicer so you can have thin slices all the same thickness for nice even baking.)
Layer the apple slices in the pan
Once you are nearing the top  you can stop layering.. Sprinkle the cinnamon-sugar over the apples heavily.
Beat your eggs and sugar  together till light and fluffy.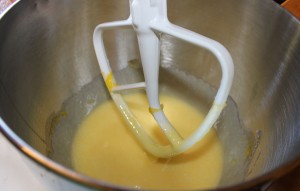 Add  and the vanilla and beat well, then add in your applesauce and oil…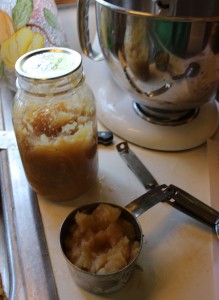 stir in the flour
mixed with your spices.
.
Pour the batter over the apples, and sprinkle with more cinnamon-sugar.
Tap the pan on the counter a few times to allow the batter to sink down and around the apples.
Add a nice sprinkling of white sugar (or brown sugar) over top  just before putting in oven
Bake for 1 hour and 30 minutes at 350 degrees or until done.. (just check your cake all ovens vary in temp I rarely time my cakes)
Let cool on wooden block before opening form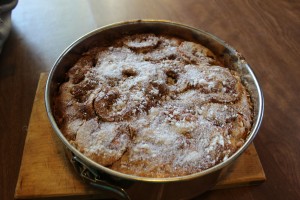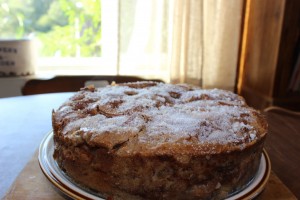 Slice carefully and serve warm with vanilla ice cream