I always make this Meringue for Grandma's custard pies, or homemade banana putting it for lemon pies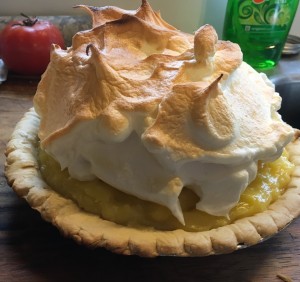 ave all your egg whites from when you separate the yolks for the custard .. about (8-12 eggs)
Then you let the whites come to room temp while you make the custard
When your ready to make your meringue you whip it fast once it starts to double in volume you add two tsp vanilla slowly while it whips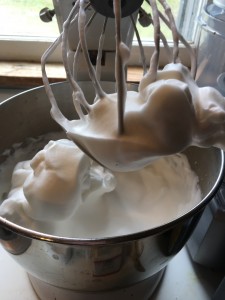 And then very gradually add in sugar about 2 Tbsp then spoon over your pies make peaks with spoon..
Place in oven under broiler and watch carefully as you broil the tops in already hot oven ..watch closely or you will ruin it
meringue should set fully and be stable and cooked but not dry when you eat it.
Note ; they always do shrink a little when you chill them in fridge but they should be fine otherwise
Note: you may also add a tsp of cream of tarter I'd you desire for stability but grandma never did, so I rarely do. But if you notice the humidity is a problem when your baking go ahead and add it.
May 2023
M
T
W
T
F
S
S
« Feb
1
2
3
4
5
6
7
8
9
10
11
12
13
14
15
16
17
18
19
20
21
22
23
24
25
26
27
28
29
30
31