ZUCCHINI BREAD MUFFINS or CUPCAKES WITH CREAM CHEESE ICING

Muffins pictured  below..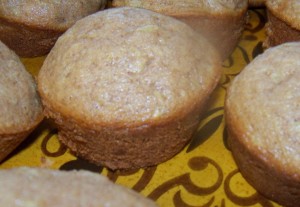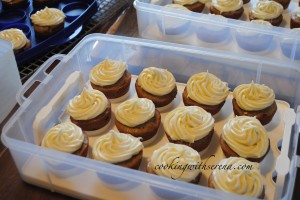 ZUCCHINI  BREAD CUPCAKES WITH CREAM CHEESE ICING
3 eggs beaten
2 cups sugar
2 tsp vanilla
2 cups zucchini (Grated) Drain by squeezing all water out
1 Cup Oil
3 cups self rising flour
1 can crushed pineapple (drained)
scatter raisins
2 tbsp cinnamon
chopped apple
sugar cinn mixture for top crust if making bread..
DIRECTIONS
First measure out 2 cups of shredded zucchini..
can shred skin and all, or peel and shred, either way
MAKE SURE you squeeze all the water out of your zucchini before measuring and putting into batter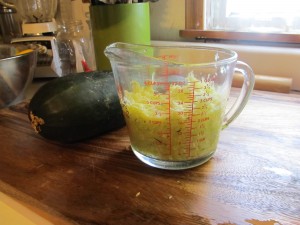 Beat eggs sugar vanilla oil and zucchini till creamy.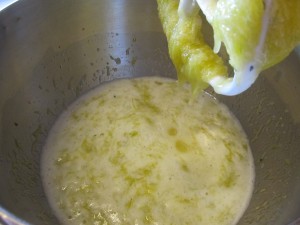 Combine flour and cinn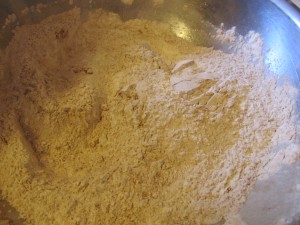 and add to creamed mixture.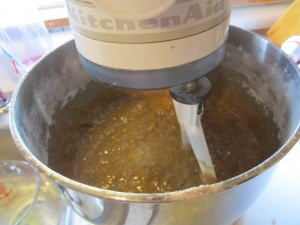 Stir in crushed pineapple (that has been  DRAINED and SQUEEZED)  and a scatter of  raisins.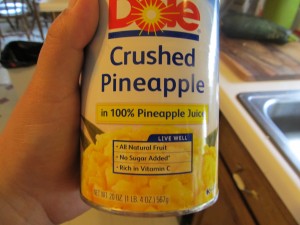 I added some small chunks of chopped apple
1/4 cup  of batter in  sprayed cupcake pans
If making muffins  you make a sugar crust by taking a sugar cinn mixture and heavily sprinkling over top
and bake at 350 for 16-19 minutes or till done , don't overcook
Cream Cheese Icing
16 oz powdered sugar
1 tbsp vanilla
1 stick butter softened
1 block cream cheese softened
Mix together well with mixer till thick then add vanilla..
COMPLETELY COOL before piping onto cupcakes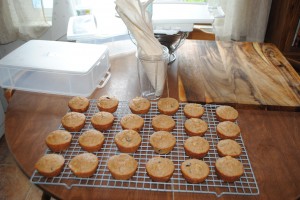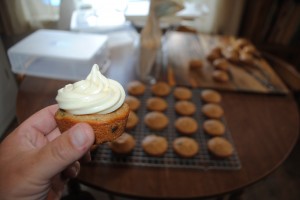 March 2023
M
T
W
T
F
S
S
« Feb
1
2
3
4
5
6
7
8
9
10
11
12
13
14
15
16
17
18
19
20
21
22
23
24
25
26
27
28
29
30
31