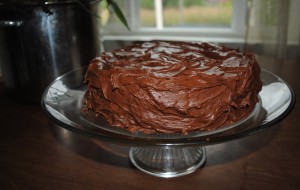 YELLOW CAKE
2 c SELF RISING flour
1 1/4 c white sugar
1/2 c. shortening
1 c. half and half milk
2 eggs
1 tsp vanilla
350 degree oven
Cream shortening and sugar beat in eggs. Add flour milk and vanilla.
Beat till smooth batter. Pour into prepared pans. and bake 20-25 min according to the pan your use and the oven… careful or you will over bake and it will be dry.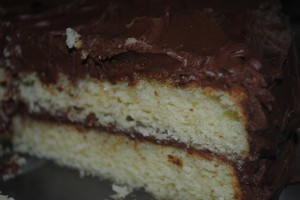 PERFECT MILK CHOCOLATE ICING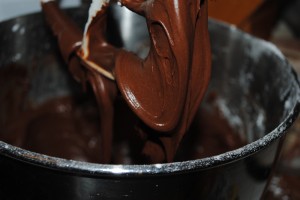 1/2 cup melted butter
2/3 c cocoa
3 cups powdered sugar
1/3 c half half milk or reg milk
1 tsp vanilla
cream together till thick and smooth.
Put first layer on pedestal with wax paper under edges all around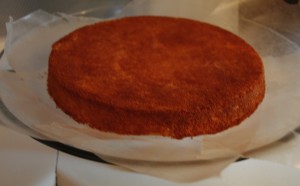 then start frosting this whole layer sides and all.. heavy in the middle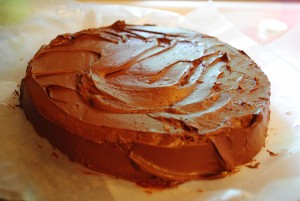 next you need to put top layer on and frost sides and make seems invisible.. then frost top…