VEGETABLE N' CHEESE PENNE PASTA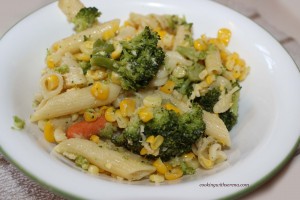 Penne and or Rotini Noodles work best with this dish.
simply add to boiling salted water then drain off water when aldente
while still hot, sprinkle some salt pepper add 2 tbsp of butter and toss in a heavy amount of parmesan cheese.
I like to add some of my frozen sweet corn that I have saved from summer to this dish as well, if you don't have it, can add canned corn.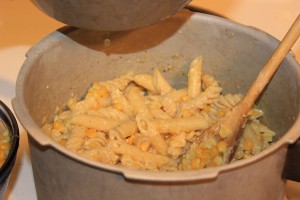 add a shake of parsley flakes and grate one small peeled clove of garlic over noodles.
at this point you could eat it but to go a step further I have in my pressure cooker ( you could boil it also but this is faster) some broccoli and a few baby carrots).. when tender I drain well salt and add to the pasta..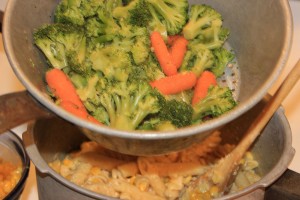 add more parmesan cheese over hot broccoli and toss.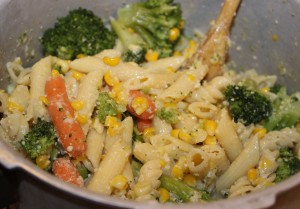 (NOTE if you have a breast of chicken you could have parboiled that also and cubed up .. then tossed in the mix if desire)
Enjoy! This is great comfort food.