I made a toasted quinoa with shrimp, zucchini, grape tomatoes, garlic and red onion bowl.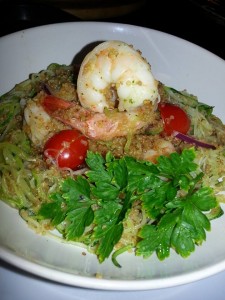 I followed the directions on the quinoa pkg.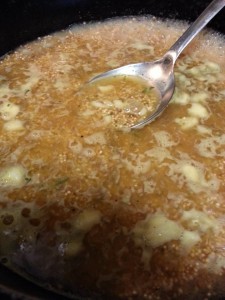 In another skillet with about 1 Tb. Grape seed oil I sauteed the shrimp until they turned pink.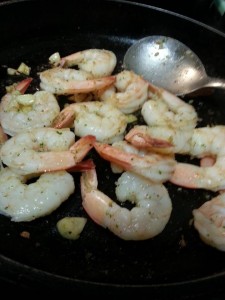 The zucchini was spiraled on a spiral slicer.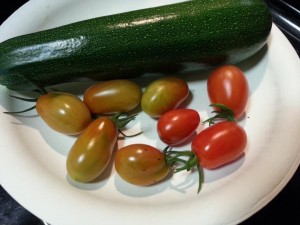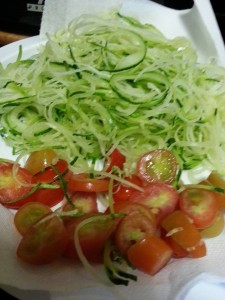 After the quinoa was done, I tossed the other ingredients and served it in a bowl.