SWEET & SOUR HONEY GARLIC CHICKEN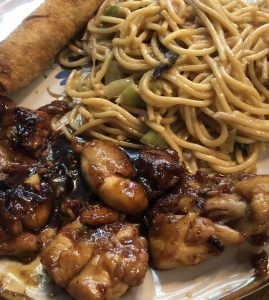 Mix in bowl :
Pure Honey ( I use a lot)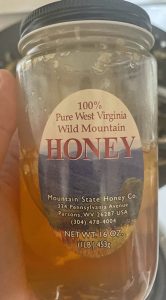 then add a little May Ploy Sweet Chilli Sauce,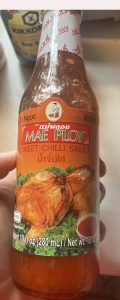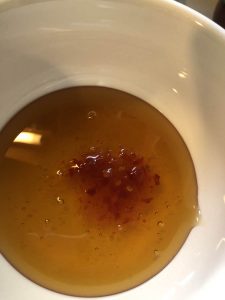 add a little Kikkoman Soy Sauce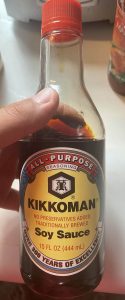 , and some brown sugar, mix well – Set aside.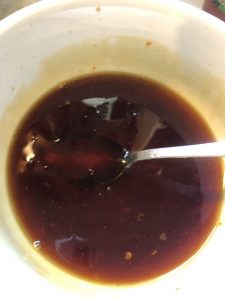 Mince up three large cloves of garlic and set aside
in Cast Iron Skillet add a little Sesame Seed Oil and heat skillet,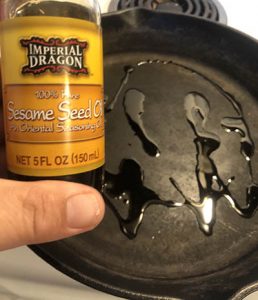 add boneless Skinless Chicken thighs to skillet, salt and pepper well, add a little garlic powder to chicken, let cook and add in a little vegetable oil,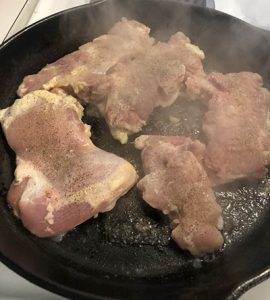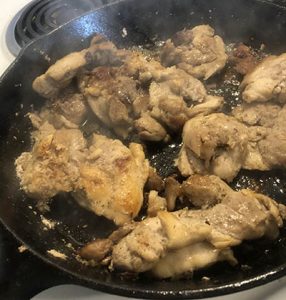 turn over and let chicken cook through, seasoning both sides of chicken.
Once chicken is cooked and tender add in garlic and stir till garlic perfumes the air,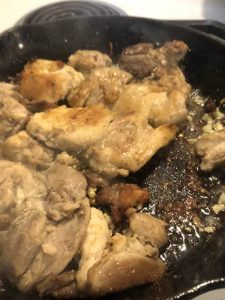 then pour in your sweet and sour sauce and let cook down a little till sticky.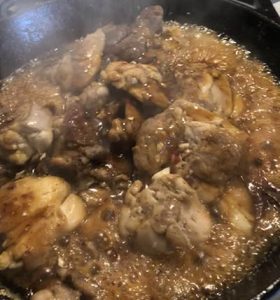 Serve with rice or noodles  Enjoy.