SERENA'S HOMEMADE STRAWBERRY SAUCE OR GLAZE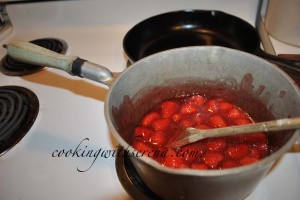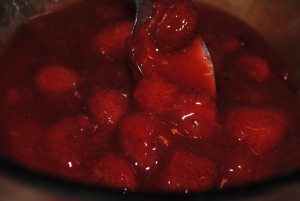 To make a nice thick yummy strawberry sauce or glaze some call it for your cakes, ice creams or cheesecake toppings it is simple to do.
just grab a bag out of  the freezer of some frozen strawberries and let them partially thaw.  (can use fresh if you have them)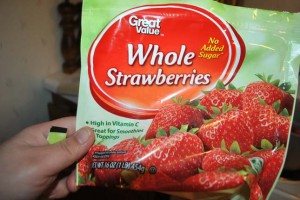 Also if your in a hurry and don't want to wait for them to thaw you can put into the pot straight frozen, just add a couple tbsp of water and you will have to cook them longer than if they were partially thawed.. but sometimes when in a hurry I do it like this..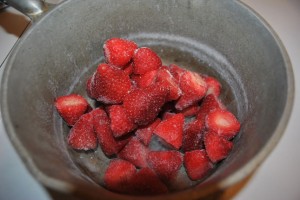 I then put them in the pot on my stove and added white granulated sugar (didn't measure sorry I added at least 3/4 cup) Then I added a nice squirt of Karo Syrup no need to measure..  turned on the stove and stirred..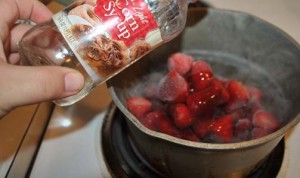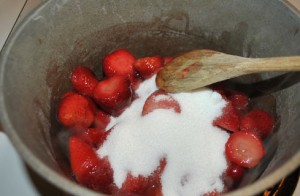 I took a cup and put 2 Tbsp cornstarch mixed with about 2- 3 tbsp water (just enough water really to make it wet and pourable not much) then pour it into the pot with the strawberries.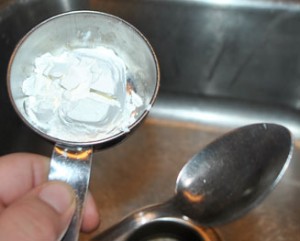 Stir let cook to get the grain out from the sugar then .. turning down the heat stir some more… if you want it thicker you can do the cornstarch in a cup again just like before.. but mine is perfect for a cheesecake.. so now pour into a bowl and put into the fridge to chill till time to serve on your cheesecake… or let it cool just till warm and pour over cake and serve warm with ice-cream.. delish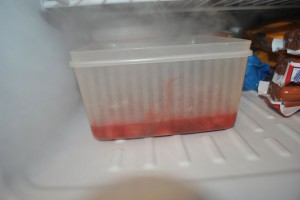 you can serve it on cheesecakes, cakes, ice cream topping..whatever  you can make it thick by gelling in fridge.. or thin by serving warm..