SERENA'S STRAWBERRY DUMPLINGS
Strawberry dumplings are delicious.
Directions in a nut shell..
You would make the homemade strawberry sauce I have posted on my website only you double the strawberries and sugar and you do it in a bigger pot.
You also don't add the cornstarch mixture until after you make your dumplings and you will add a little water to the pot to make it a little more juicy
drop them in cover with lid simmer without peaking 10 minutes. Then take off lid and add the cornstarch water mixture to thicken the sauce if needed. …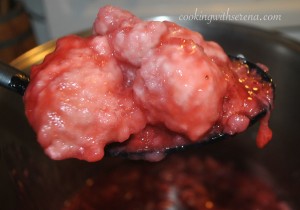 remember you can use many different fruits for sweet dumplings
Step by Step Pics below..
SERENA'S STRAWBERRY DUMPLINGS
2 1/2 cups Self Rising Flour
1 Tbsp Sugar
add a little warm water a bit at a time from the tap, as you mix it with a fork, mix to a dough that is not too thick and not too thin..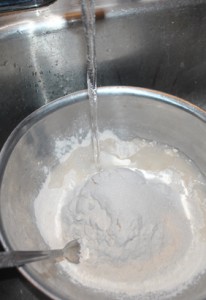 Mix with fork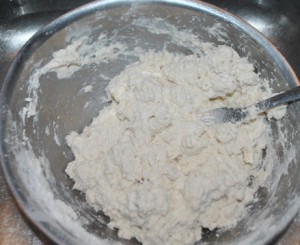 then you will add a bit of vegetable oil… I don't measure that either..
mix it and let it set a minute. you will see it rise up some.. Set it aside
My Homemade  STRAWBERRY SAUCE :
I make my own strawberry glaze,  you can use frozen or fresh strawberries.. today I am using fresh. I am making a LARGE pot so I am using 4  pkgs of fresh strawberries..( Note: for a smaller batch use 2 and only one cup of sugar)
wash and hull tops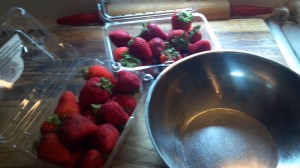 cut in slices,.. some small some large chunks.. (random)
grab a heavy stockpot  (make sure you have a tight fitting lid)
Pour 2 cups of granulated sugar over strawberries..
add water (it is according to how big a batch of dumplings you are making on how much water you are going to need) Anywhere from a cup to 6  because you need liquid to cook the dumplings in
3/4 cup of Karo Syrup (Optional I dont always use it, it just makes the strawberry syrup a little heavier)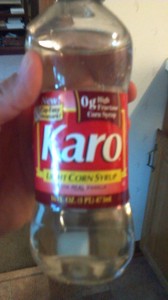 Now in a small cup add 2 Tbsp cornstarch and a couple tbsp water, (just enough water is needed to mix it just enough to where you can pour it).. Set aside for later, you may not even need it. it is used to thicken the sauce if needed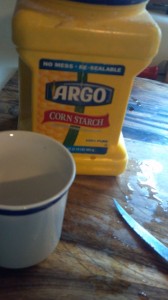 Cook strawberries they will begin to make their own juice.. stir with wooden spooon.. add a pinch of salt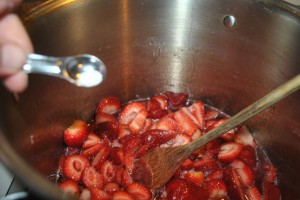 stir add a tbsp butter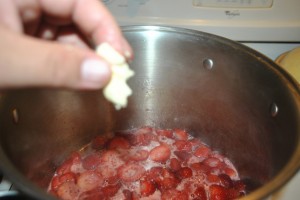 bring to a boil
now time to make some magic
Take your dumpling batter and drop by the Tbsp into your boiling strawberry sauce: work quickly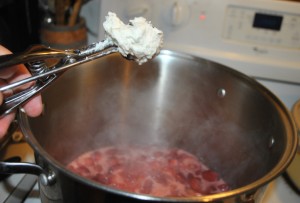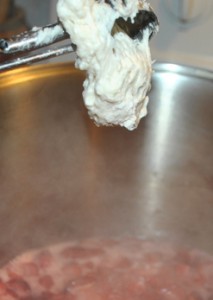 take your lid and put it on tightly..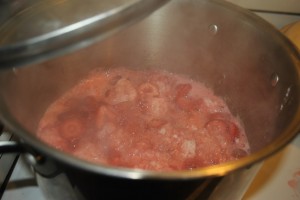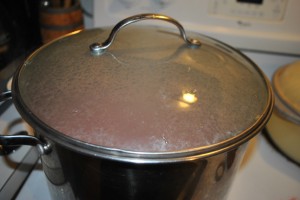 now you will TURN down heat all the way to simmer.. this is very important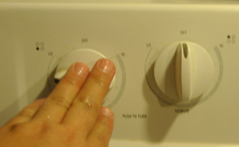 Now set timer for 11 minutes and DO NOT LIFT LID EVEN ONCE!!!
Get your ice cream ready.. =)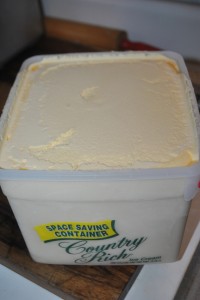 time is up..now it is time to take lid off and add cornstarch mixture if needed to thicken the sauce..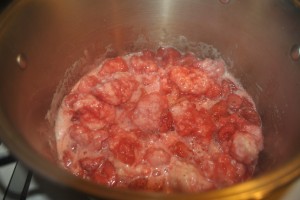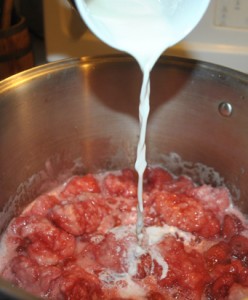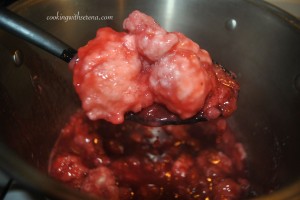 add to ice cream or heavy cream and enjoy (NOTE it is very hot right now.. when it cools it is thicker sauce but we can't wait..eating now LOL)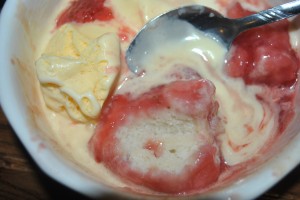 October 2023
M
T
W
T
F
S
S
« Sep
1
2
3
4
5
6
7
8
9
10
11
12
13
14
15
16
17
18
19
20
21
22
23
24
25
26
27
28
29
30
31