PEANUT BUTTER – NUTELLA ICE CREAM
1 1/8 cups Jiff Peanut Butter
3/4 cup granulated sugar
1 can evaporated milk
2 cups heavy cream
1 1/2 tsp vanilla extract
a little whole milk to pour if needed… mine was thick and had to thin out a little at the end.. LOL..
tiny resees pieces candies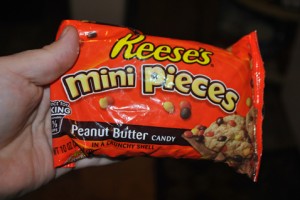 Couple spoonfulls of Nutella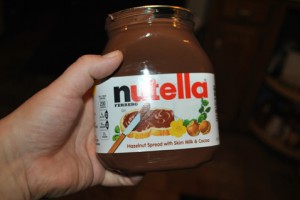 In medium mixing bowl use a hand mixer or whisk to combine the peanut butter and sugar till smooth.. add milk and mix low speed till sugar is dissolved. Stir in the heavy cream and vanilla. Turn machine on (bowl should be frozen solid in machine or won't work)
Pour mixture into the machine and let mix till thickened as it churns. .. if gets too thick help push it through with a spoon and you may need to add a little bit of whole milk.. at very end add in nutella and resees pieces … let churn a time or two to incorporate and turn off.. enjoy.. very delicious.. a lot like the Dairy Queen Triple Thick Blizzards..
Enjoy with cake