(FOR THE RECORD.. we tried these and did NOT like them) I will stick to my regular peanut butter ball recipe.. but posted pics anyway
Peanut Butter Cheesecake Poppers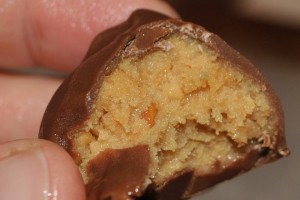 1 8 oz block Philadelphia  Cream Cheese (softened)
around a cup peanut butter
1/2 cup confectionary sugar
Chocolate Almond Bark
Mix all the ingredients in a medium-sized bowl with an electric mixer.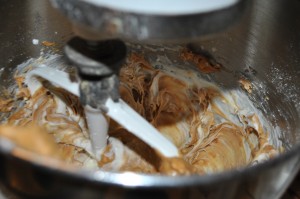 put mixture into freezer to chill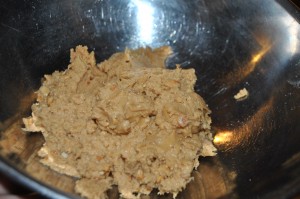 Take out chilled mixture  Roll the mixture into 3/4-inch balls. and put balls on cookie sheet into FREEZER again..
meanwhile you prepare to melt the Chocolate Bark on a double boiler (I use a saucepan with water then put a glass bowl that fits nicely on top.. then turn on to get water steaming underside of bowl.. then melt chocolate pieces a bit at at time stirring constant..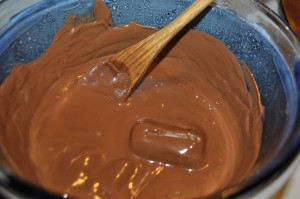 Take out frozen balls and dip balls into melted chocolate/candy coating over onto a wax paper lined cookie sheet.. then into the freezer to set up.. once set up.. take out and enjoy =)