PEACH SMOOTHIE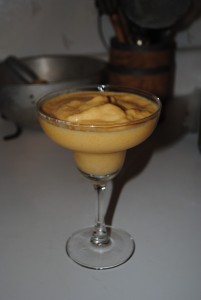 first off you will need a high powered blender or food processor that can chunk ice well without getting stuck.. I have a Ninja System.
I can peaches every year in a super heavy syrup and that is what I will be using  for this recipe today.. 2 quarts of my canned peaches.
the first can I put in a ziplock baggie and put in the freezer to freeze solid.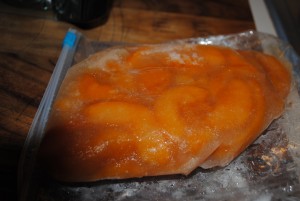 take knife and slice in large chunks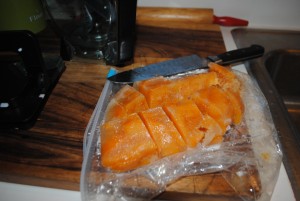 add large handful of ice cubes mixed in with the peach cubes into blender well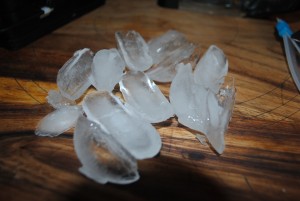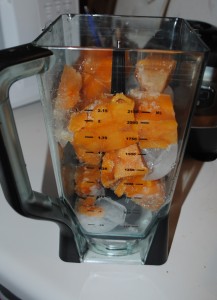 Pulse a few times  then add 1/4 cup of Dry Powdered Milk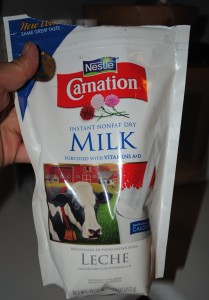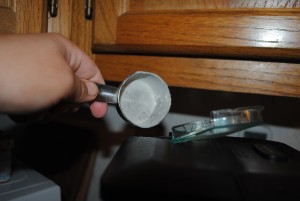 You will now get your other quart of canned peaches and pour some of the juice and maybe a few peaches into the opening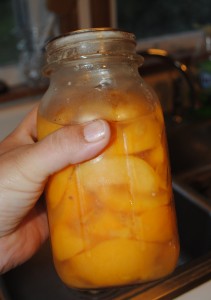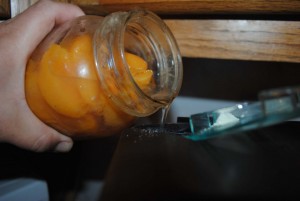 Pulse a few times and open lid and add another handful of ice cubes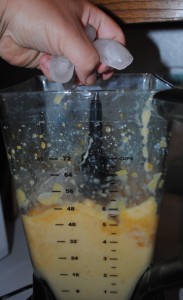 pour in rest of peaches and juice on top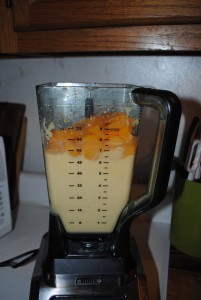 Chop up a few times and add another handful of ice cubes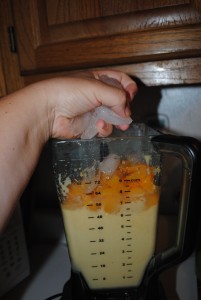 should come out thick like this and deliciously icy cold.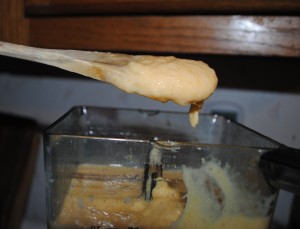 pour into your cup or bowl if you prefer..(we like to eat ours with a spoon but you can drink it)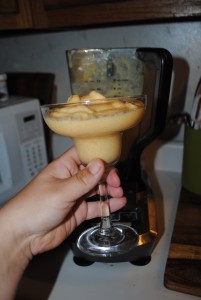 makes about a half a gallon.. enjoy.