Have leftover mashed potatoes? Don't throw them away, make fried potato cakes; a staple in our Southern roots. Dice an onion into small pieces, add it to the leftover mashed potatoes w/ a small amount of flour to bind them all together. Fry in hot oil until onions are done and potato cakes are brown.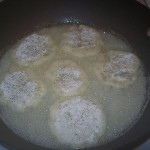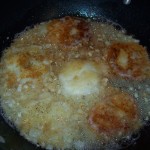 TIP: lay anything you have fried (potato cakes, fried pies, chicken, etc.) onto a brown bag to soak up the excess grease. Bon appetit!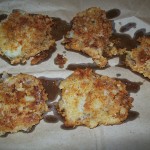 COMMENTS on TRIED AND TRUE RECIPES FACEBOOK
Patricia Stover

I forgot to add that you roll them in flour before putting them in the pan to fry. Also, salt and pepper to taste.

Marlene Helvey

I was at a German restaurant and they called them cheesy potato cakes. The cheese was melted completely into the potatoes.

Sharron Lilly

I was brought up on potato cakes because my mom never wasted a thing. She also added an egg and she fried them in butter or margarine.

Cherie Antin Fasbinder

My mom always made these… many many moon ago as a teenager I worked at Ponderosa Steak House… we were allowed to take the leftover baked potatoes home at night. My dad ate one right away – swore we did something special to them (we didn't)… mom would mash them and make these the next night with super. Thanks for the wonderful memories – bless her, mom's been gone for 30 years :o(

Patricia Stover Cherie Antin Fasbinder

, I remember when Ponderosa first came to Beckley; was sad when it closed. My mom has been gone since 1986 so I sympathize w/ you. Nobody can replace "MOM". I'm glad it brought back a good memory for you.