Ok this is recipe came from my antique cookbook. it LOOKS to be very easy.. but it is actually very hard to roll this flourless chocolate sponge cake. It is VERY delicate and airy and light.. I am anything but gentle on anything I do hahhahhaha so of course mine did not come out pretty …. it did taste good though… although not sweet enough for  my taste.. but of course back then they didn't have a whole lot, so they used the bare minimum. This sponge cake is supposed to "melt" in your mouth.. literally.. so if yours doesn't, you did it wrong. hahahah… happy baking.. Serena
Early 1930's Recipe from Mrs. William F. Byeres from Lexington , her mothers recipe Mrs. Robert Page Cooke of Whistle Creek Lexington.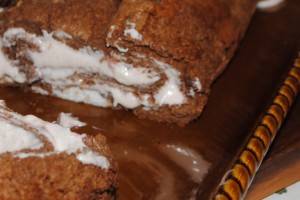 OLD TIME CHOCOLATE ROLL
beat 5 egg yolks till thick.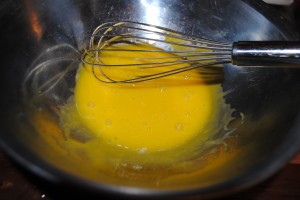 Add 1 cup powdered sugar & 3 tbsp cocoa.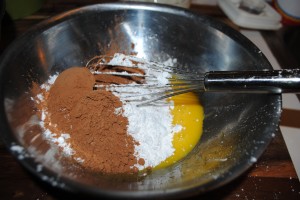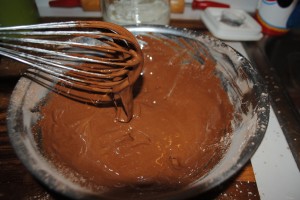 Beat well and fold in 5 egg whites beaten till STIFF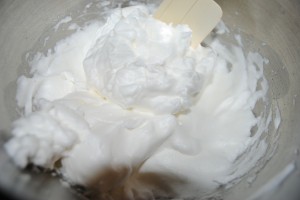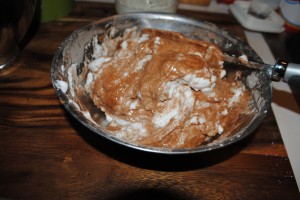 Butter and flour a large strip of waxed paper and place on cookie sheet with sides. ( a jelly roll pan)
Spread batter in the pan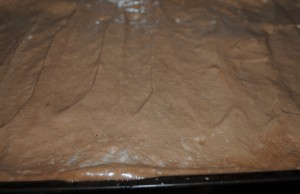 and bake 12-15 minutes in 350 degree oven.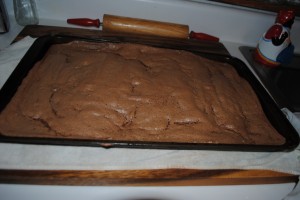 Remove from the oven and steam cake by laying crumpled dampened paper towels on it for 15 minutes. (I used a damp dish towel and used spray bottle to dampen.. worked great)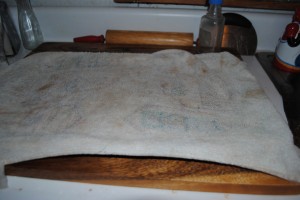 Then turn it out on a damp clean dish towel sprinkled with  powdered sugar and cocoa. and ROLL with the towel rolled up with the cake.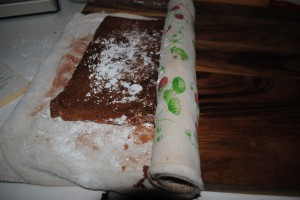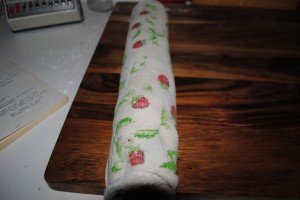 Cool then unroll and spread with sweetened whipped cream (if you want  ICING you have to actually thin it out because this sponge cake is SO DELICATE you will have to have something that GLIDES on  or you'll tear your cake up)  roll up again and serve in slices. this makes a long roll but it is so light people can eat a lot of it..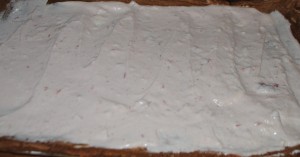 I poured extra icing over top my slices.. due to I didn't think they were Sweet enough for my taste