OLD TIME BUTTERSCOTCH BISCUITS
So I took this recipe from an old yellowed Newspaper Clipping that was saved from 1950. It was best recipes from House Hold Almanac. This recipe stood out to me.. it is a simple biscuit recipe, that you fix somewhat like you would a cinnamon roll only this is of course biscuit dough instead of bread dough. It is fast, easy and the kids gave it an A+ ..
The ONLY problem with this recipe is it is kinda hard getting the biscuits out of the muffin tin looking perfect.. but my boys didn't mind if they were pretty.. they just go for taste.  PS. These are great with coffee.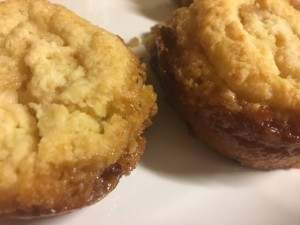 OLD TIME BUTTERSCOTCH BISCUITS
1 stick butter melted
1 cup packed brown sugar
2 1/2 cups all purpose flour (Hudson Creme)
3 3/4 tsp baking powder
1 tsp salt
1/4 cup granulated white sugar
5 Tbsp shortening
about 1/2 cup milk
1 egg beaten
2 tbsp melted butter
1/2 cup brown sugar packed
Directions
heat oven to 425 F.
Blend first 2 ingredients.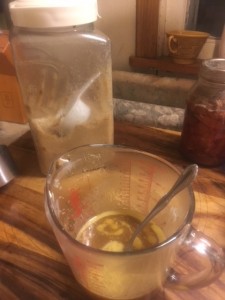 Divide between 12 greased 3″ muffin pan sections.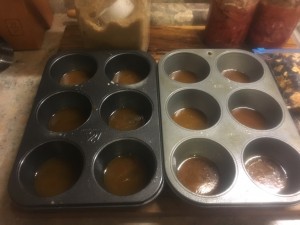 Sift flour with next 3 ingredients . Cut in shortening with 2 knives or pastry cutter  until like coarse corn meal.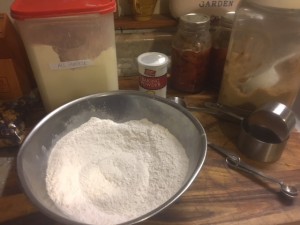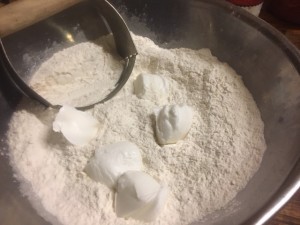 Milk milk and egg: Add.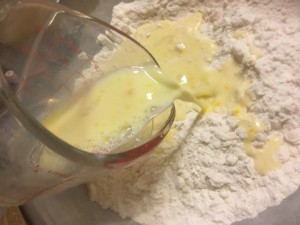 Add a little more milk if too dry.  but don't make it wet.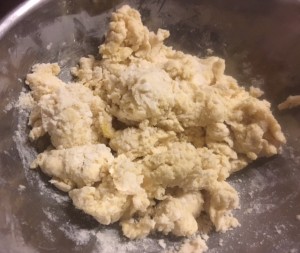 Roll or pat into rectangle. 13″ x 10″ x 1/4″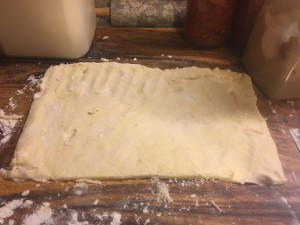 Spread with 2 tbsp butter, sprinkle with brown sugar , can add pecans at this point if desire.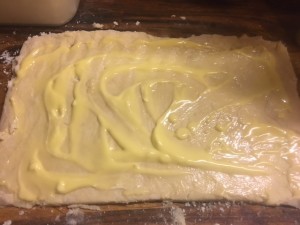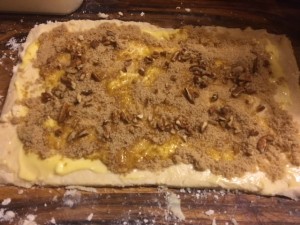 Roll up biscuit dough like a jelly roll from the 13″ side.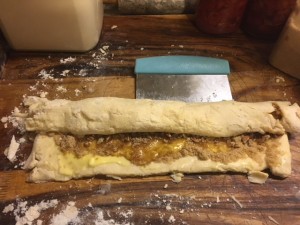 Cut evenly into 3/4″ slices. Place flat in prepared muffin pans.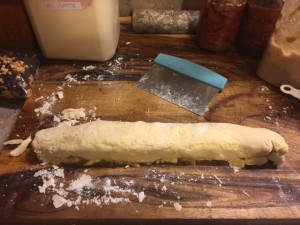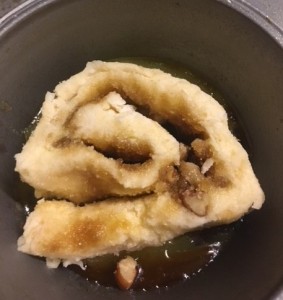 Bake in hot oven 17 minutes or so.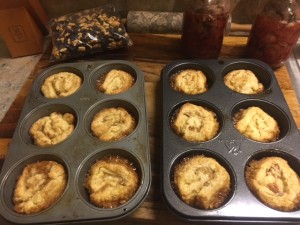 Remove at once, carefully as they will break apart easily while hot and soft but if you let sugars harden it is also hard to get out of pan.. ..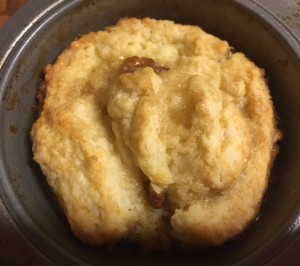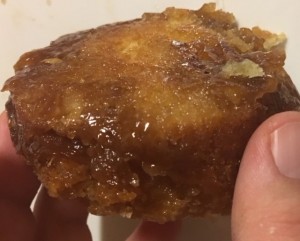 Makes 12.
Serve as special treat at lunch or supper .