OLD FASHIONED SPUD NUTS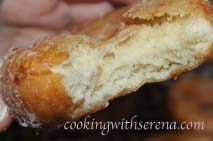 Spud Nuts are fun. You can make them in all sort of shapes.. and don't throw away the scraps and holes.. make use of those too.. Hope you Enjoy this Antique Recipe.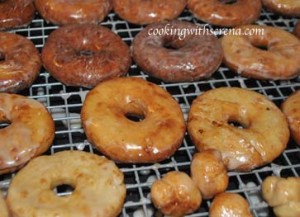 Ingredients:
2 tbsp yeast
1/2 cup warm water
1 tsp salt
1/2 cup sugar
2/3 cup shortening
2 cups scalded milk
1 cup mashed potatoes
2 beaten eggs
6-7 cups All Purpose Flour
Put your yeast into water. Let it bubble up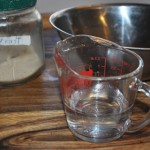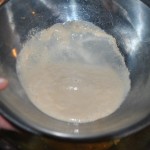 Scald milk. add salt, shortening and sugar and let cool.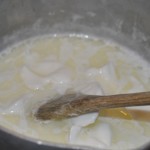 Beaten eggs to a very large  bowl, Add Mashed potatoes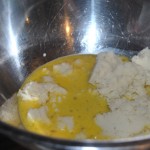 add  3 cups flour and yeast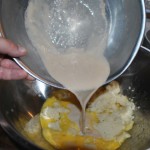 stir with wooden spoon.. add in scalded milk alternately with the rest of flour as you work it into a dough.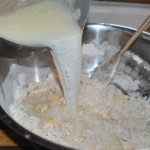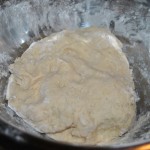 Roll dough out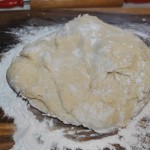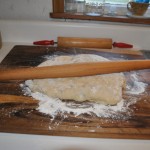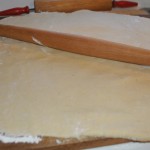 and cut 1/2 inch spud nuts and holes of all sizes…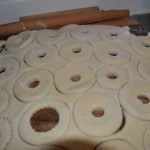 let dough rise for one hour covered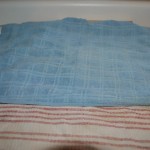 then fry in oil or fat at 350 degrees F… I am using an old heavy pressure cooker pot to fry mine in with a bottle of clean pure vegetable oil.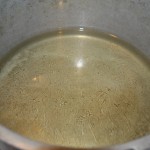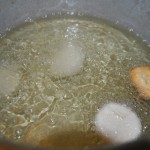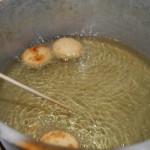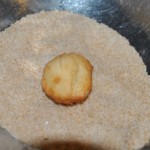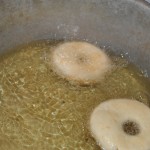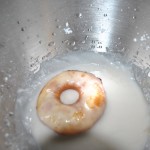 Glaze with 2 cups powdered sugar, tsp vanilla, and a little warm water, beat to right consistency .. may need to add more water.
set out in another bowl some white sugar mixed with brown sugar and a little cinnamon.. and have  our drip trays ready to go..
Enjoy