MAYONNAISE CRUSTED PARMESAN CHICKEN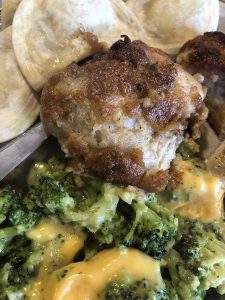 Preheat oven to 375
Skinless, Boneless Chicken breast or thighs
Parmesan Cheese
Mayonnaise
Black Pepper
dash of garlic powder
mix together mayo, parmesan cheese, pepper and garlic powder together in bowl.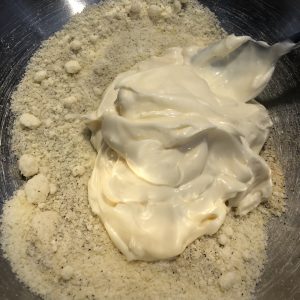 lay chicken on cookie sheet and spread the mixture on top of the chicken.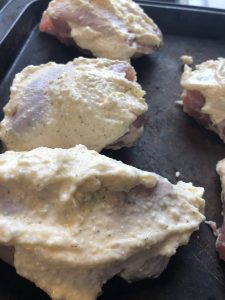 Place in oven and bake for 45 minutes or until chicken is done.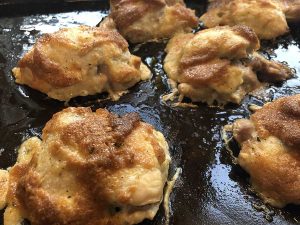 NOTE: I also did place my chicken in the air fryer before serving for just 3 minutes to make the coating a little crisper.. but no need to do it.. still good
Today I served it with Broccoli and Melted Cheese, and Perogies
This is also very good with Spaghetti, as a easy chicken parmesan meal . ..
October 2023
M
T
W
T
F
S
S
« Sep
1
2
3
4
5
6
7
8
9
10
11
12
13
14
15
16
17
18
19
20
21
22
23
24
25
26
27
28
29
30
31