So my mother in law gave me this recipe for some low fat brownies.. I made them and they were very tasty.. only very very thin.. I used all purpose flour like the recipe stated but next time I make them I am going to use self rising flour instead and still use the baking powder as well and see if I get a better result in volume. I would try it right now as this is so easy but I am out of Marshmallow Creme. So I will post my results later when I try the Self Rising Flour.. but for now  below are pics of today's brownies.
3 points per serving on Weight Watchers Points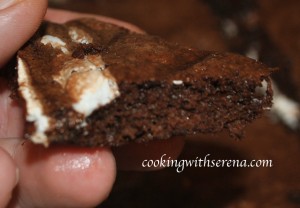 Low Fat Rocky Road Brownies
4 egg whites whipped
1/2 cup sugar
1 tbsp vanilla
1/2 cup cocoa powder sifted
1/2 tsp baking powder
1/4 tsp salt
1/2 cup all purpose flour ( I will use self rising next time to try and get more volume out of my brownie)
1 (8 oz) container of Marshmallow Creme
Preheat oven to 325
Prepare a 9×13 pan with bakers Joy spray
Whip your egg whites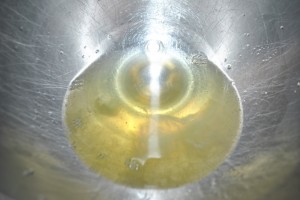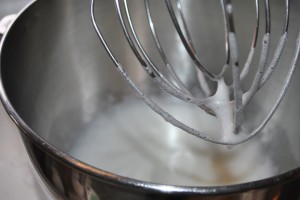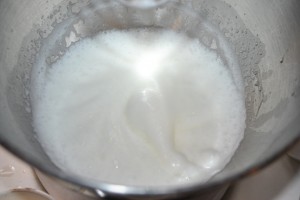 add sugar vanilla and marshmallow creme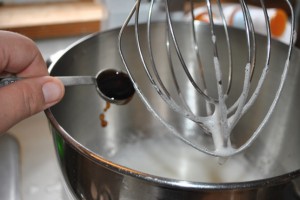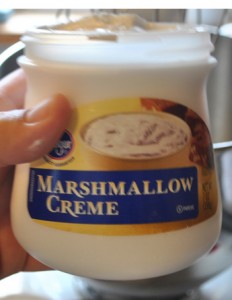 in a mixing bowl combine baking powder, cocoa, baking powder, salt and flour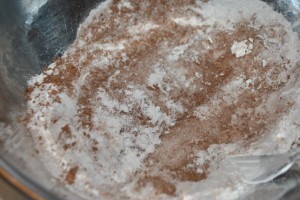 add dry ingredients to your wet ingredients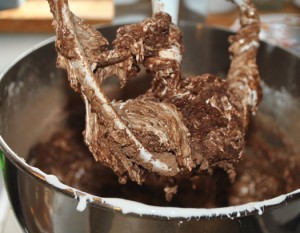 pour into your pan and bake for 18 minutes.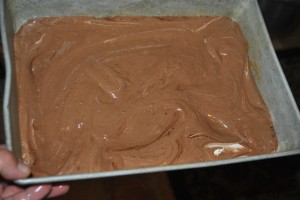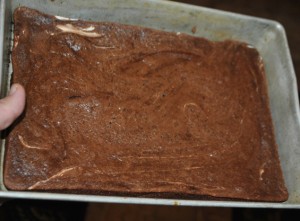 take out and let SET for a while.. the longer they set up the better they will be.. they are very moist.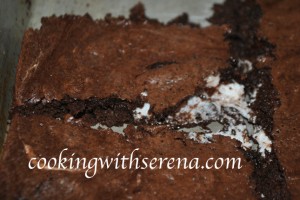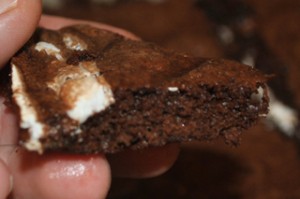 Cut large and give 8 servings at 3 points a serving.