Libby's Vanilla Cheesecake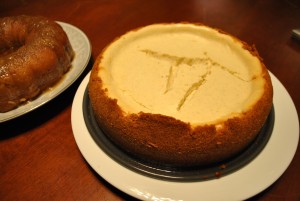 1 1/2 cups graham cracker crumbs
1 1/4 cups sugar
3 Tsp sugar
4 πpkgs Philly Cream Cheese ROOM TEMP
2 Tbsp plain flour
1/4 tsp salt
1/2 cup sour cream
use pulp from two vanilla beans (or 1 tsp vanilla extract)
3 large eggs at ROOM TEMP
Make the crust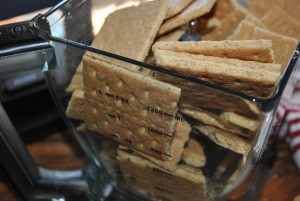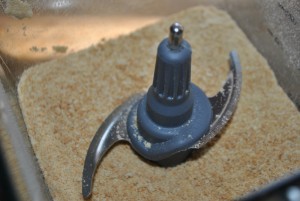 In a bowl, combine the graham cracker crumbs, the 3 Tbsp. Sugar,  and melted butter.  Stir till well blended and crumbs are moist.
I just used my Ninja to mix it together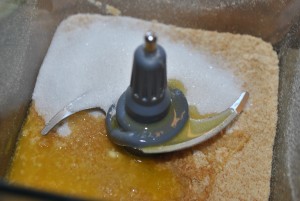 preheat the oven to 400 F. Lightly grease 9 inch spring-form pan.
pour into your pan and press on bottom and up sides.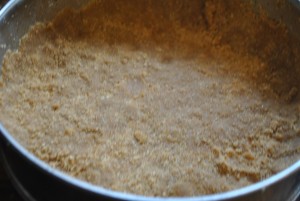 Bake crust until lightly golden and set, about 10 minutes. Let cool on rack and reduce the oven temperature to 300 degrees.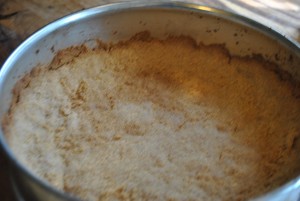 To  make the filling
in large bowl mix cream cheese, flour and salt. Using a heavy duty mixer (I use Kitchen Aide) on med high speed. Beet till very smooth and fluffy. Make sure to scrape down sides and get all of the c ream cheese incorporated. Add eggs at ROOM TEMP one at a time. beating well after each addition.,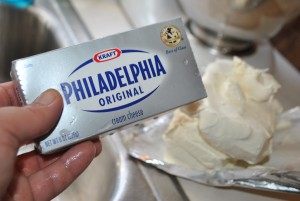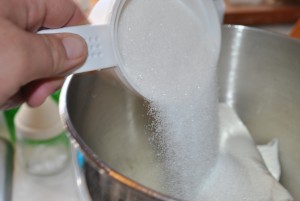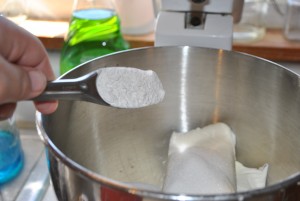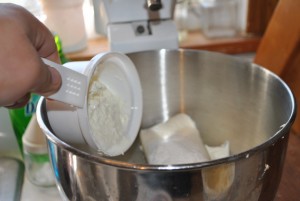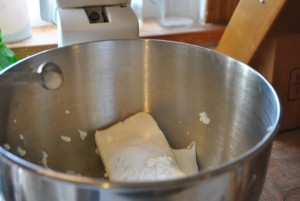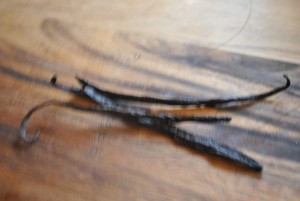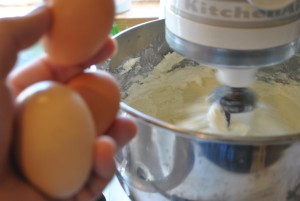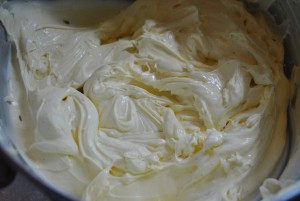 Pour into your crust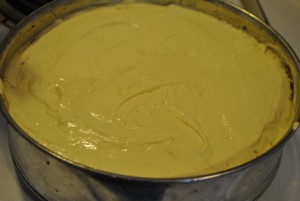 Bake cheesecake until filling is set but center jiggles just a bit in center and edges are slightly puffed. maybe around 60-70 minutes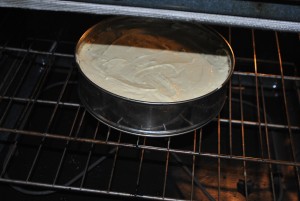 Let cool on rack at room temp.The filling will firm as it cools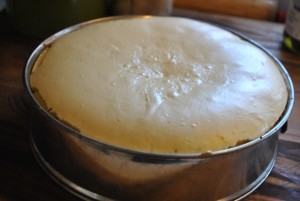 Cover… refrigerate overnight before serving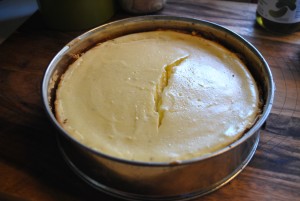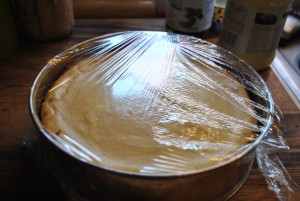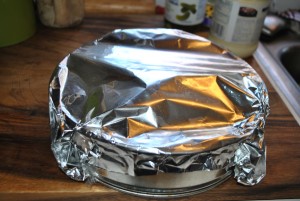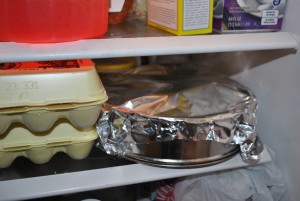 can use toppings but we like it plain best… =) Enjoy