okay so you made a big huge pot of country brown soup beans and you planned on having them the next day but changed your mind.. you want something different.. but you don't want to waste your beans. EASY.. make chili out of them.
Many people make chili out of leftover brown beans.. here is how I make mine…
LEFTOVER BROWN BEANS MADE INTO CHILI
start out with a small onion chopped and some red and green bell pepper chopped and saute in a bit of oil on stove top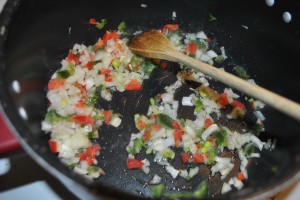 add a clove of minced garlic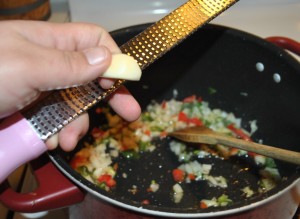 now add TWO pounds of ground chuck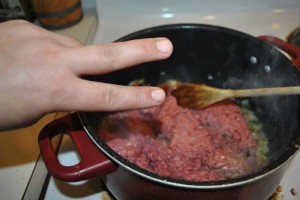 salt and pepper well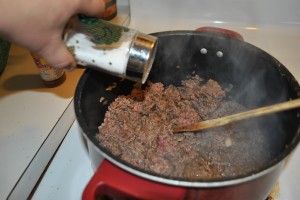 once your meat is browned you will add your chili seasonings.. chili powder, cumin ect or just add 1 whole packet of Mcormicks Original Chili Mix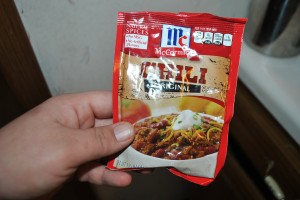 add a can of hunts tomato paste and fill it up with water to get all the extra bits out and add to pot
now you want to stir.. and go grab your leftover soup beans your gonna want to rinse them before adding to the pot.. some people don't but I do! Also I leave any of the meat that was in my beans and add that in with them to my chili.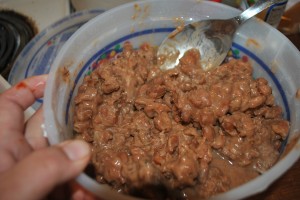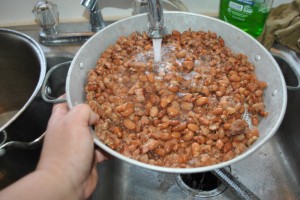 I add about 4 cups of water to my pot.. (it is according to how many beans you had left over)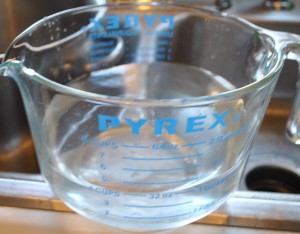 I also threw in a can of red kidney beans that had been rinsed.. this is not needed but I had them on hand anyway.. and it makes it look more like chili.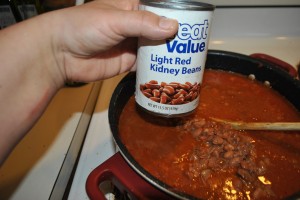 I add my home canned chunky garden salsa but if you do not have any you need to buy mild chunky salsa at the grocery store to use in your chili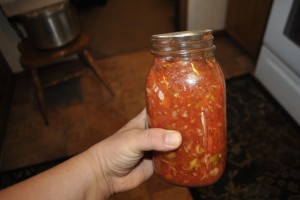 throw a little shredded cheddar cheese in there and some texas pete hot sauce to your liking.. remember to let it simmer a while to let the flavors marry before you  add TOO much texas pete or you will have it too hot.. the flavors are weak at first but get strong as they simmer together… once your chili has simmered and you can tell what is needed by tasting.. add to your liking more salt and pepper, cheese, or texas pete.. =)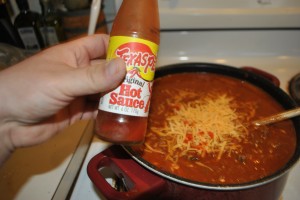 You went from
THIS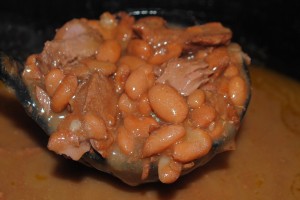 To THIS