2 sticks salted butter, softened
2 cups sugar
4 eggs
1 tablespoon vanilla
3 cups all purpose flour
1 teaspoon salt
1 teaspoon baking powder
1 teaspoon baking soda
1 cup buttermilk
KENTUCKY BOURBON BUTTER GLAZE
1 stuck butter
1 cup sugar
2 tablespoons Kentucky bourbon
2 teaspoons real vanilla
Preheat the oven to 325°F
Prepare  a tube pan or a Bundt  pan with shortening and flour or spray well with bakers joy
mix butter and sugar till smooth add in eggs one at a time
add flour and milk alternating and add in baking powder, salt and baking soda
last add in vanilla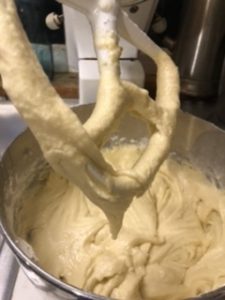 Pour the batter into the prepared pan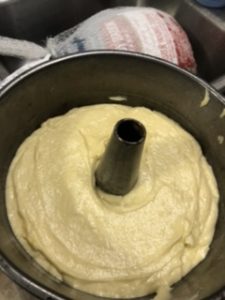 bake  1 hour at 325
KENTUCKY BOURBON BUTTER GLAZE
on stove top , make your bourbon in saucepan by adding 1 stick butter , 1 cup sugar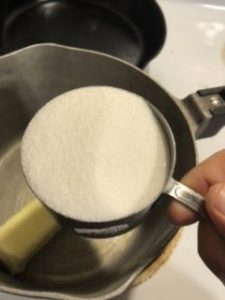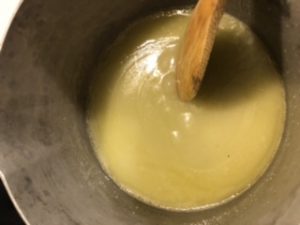 and then add in 2 Tbsp Kentucky bourbon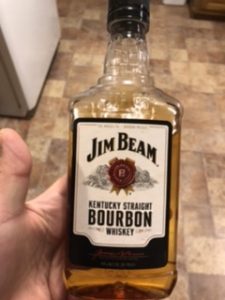 and tsp vanilla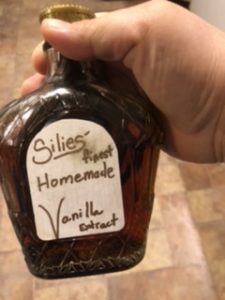 Note: (If you don't have bourbon you can just do 2 Tbsp of water and 2 Tbsp of vanilla and just call it a Kentucky Butter Cake, it will still be good, not as good but good
(don't cook or boil just melt till sugar is dissolved)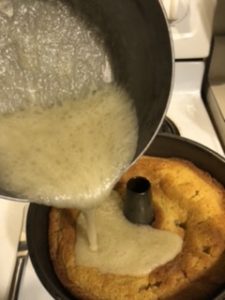 Poke holes all over the warm cake using a knife and pour the glaze evenly on the cake while still in the pan.
Your cake may not be the prettiest, it may even dent in a little where all the heavy syrup pools and soaks down into the cake but don't let it bother you.
Let cake cool in the pan. Then invert onto a serving plate.
You should have a very rich buttery, moist cake.
Everyone likes it with the exception of one of my brothers kids so try it and see what you think