Click link below for short video
CLICK FOR SHORT VIDEO DESCRIBING THE PROCESS OF SAVING YOUR DOUGH
HOW TO SAVE YOUR BREAD DOUGH WHEN YOUR YEAST FAILS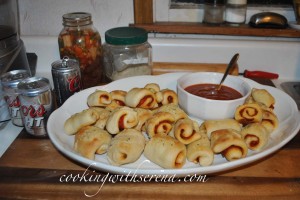 So I was making a favorite basic bread dough recipe tonight that I was given from a friend, (Basic Bread Recipe click here for recipe) to use to make the kids some pepperoni pin rolls ..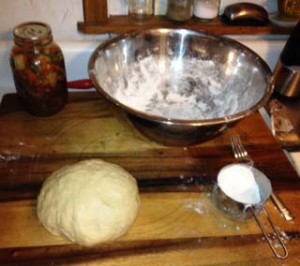 we wanted pizza but was out of mozzarella cheese.. anyway I made my dough and it was looking nice, but I noticed when I was kneading it that it didn't have as much bounce back as it usually does..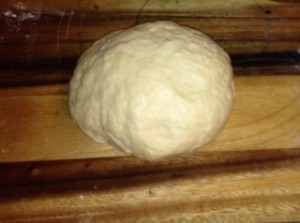 I was worried about my yeast.. sometimes you yeast dies and you just got to replace it after you've had it so long, even if you have kept it airtight and in fridge or dark cool place, still it always has a point of no more give..
Well mine had reached that point apparently cause my bread dough did not raise right.. So I had some beer on hand from making frog legs and beer bread a couple days ago..so I decided to try and save all that flour.. I hate waste.
I had started my dough out with All Purpose flour..but I decided to use Self rising with the beer to try and get it going again…
Beer has yeast and one of these cans is 8 oz.. I used maybe six oz. by simply pouring a little in and taking some SELF rising flour and adding a little in at a time as I kneaded it and sure enough my dough got lots of bounce to it before long.. SO my dough would have been PERFECT for pizza dough, at this point all I would have had to have done was sprinkle the board with corn meal and roll out my pizza round but of course NO CHEESE =( … So I made the pepperoni Pin Wheels.. by simple cutting strips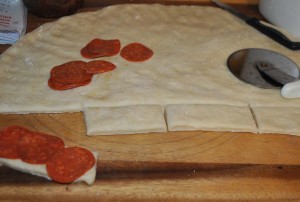 adding a few overlapping layers of pepperoni and rolling like a pig in a blanket..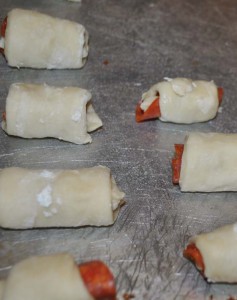 putting on my sheet  baking about 12 minutes and brushing with my cheesy herb butter..  and finishing 2- 3 minutes of it off in oven
Cheesy Herb Butter..
put some butter, sprinkle parmesan cheese, parsley flakes, basil, pinch crushed red pepper flakes, garlic powder.. microwave.. stir well with fork.. brush onto your Pepperoni Pin Wheels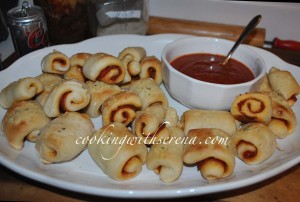 I had some leftover dough I used to make little pepperoni  pocket books  with sauce