HOW TO MAKE TWO DIFFERENT MEALS OUT OF SAME POT OF INGREDIENTS

HOW TO MAKE TWO DIFFERENT MEALS OUT OF SAME POT OF INGREDIENTS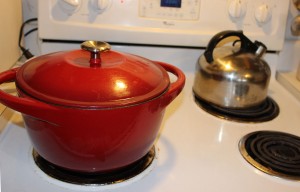 This is good for when your making things  ahead to freeze for grab and fix freezer meals also.
So it's pretty easy..The first day you can have a beautiful bean soup, and before you refrigerate it make it into a chili for the next day or for the freezer to grab next week by simply adding one ingredient to your bean soup. Yes it is that easy. Ok here I will make it all at once and show you ..
Ok for the simple bean soup, you can use all beef, or do like I do and add different meats.
I have in my bean soup some cooked sausage links that I chunked up (simply plan on making the bean soup that day and make sure you make some extra sausage links for breakfast to save for your soup later that day)
I have 2 pounds of ground deer burger
I have 1 pound of ground beef
To start out I take my Dutch Oven or Stock Pot and I add half of a diced onion, a Tbsp diced green pepper, 2 cloves garlic peeled and minced, and a scatter of crushed red pepper. Add some veg oil and turn on the heat. using a wooden spoon, stir don't let burn.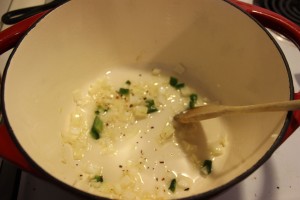 Then add in your meat
salt and pepper meat well
stir with wooden spoon turning meat to brown
once meat is browned add a heaping Tbsp of Chili Powder
Add 1 can of Mild Rotel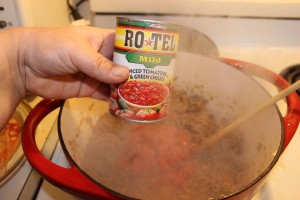 1 15 oz can black beans (drained)
1 15 oz can dark red kidney beans (drained)
1 150z can light red kidney beans (drained)
1 quart of my canned pinto beans with deer meat (undrained)  (note I realize everyone does not can their own beans, you can use store bought)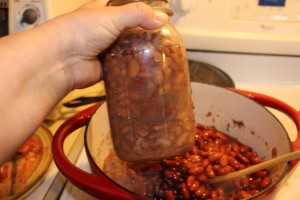 fill up quart jar with water and add to pot.. stir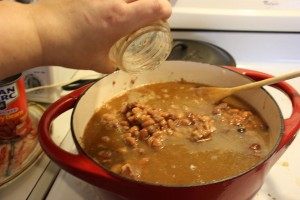 add a few shakes of Texas Pete hot Sauce..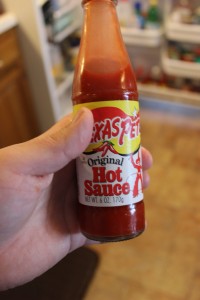 the soup needs to simmer with lid on to let beans soften..it is a delicious soup with cornbread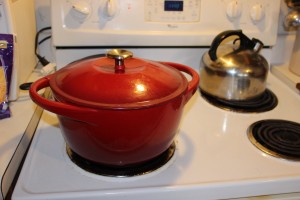 NOW to turn it into chili.. all you have to do is grab a can of Tomato Paste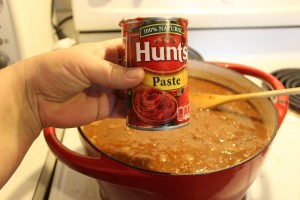 add the tomato paste and stir well..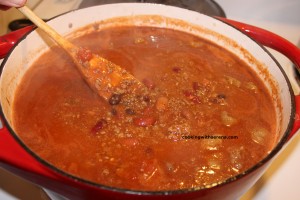 let simmer and top your chili with cheddar cheese and saltine crackers maybe even a few grilled cheese
.. you have a wonderful new dish  without the boring leftovers feel =)
Enjoy saving money and eating well.