Hard Rock Candy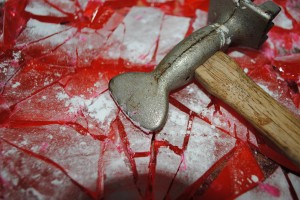 WARNING I put this under kids category as well because they enjoy this treat so much... but this is not for kids to make… only for ADULTS to make..
Hard Candy
First choose what flavoring you want Cinnamon Oil is the best!!!! hands down
I decided on Strawberry this time..
Put together in reg sized pot.. if too small will boil over….
add :   3 3/4 c sugar, 1 1/2 c light karo syrup, and 1 c water
.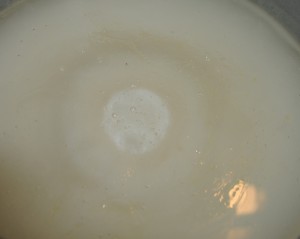 Stir over med high heat until dissolves sugar
Let it boil for 18-20 min (or till candy them registers to 300 )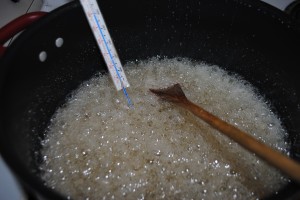 Take off stove put in  1/2 tsp  to a whole tsp of candy flavoring and food coloring stir well (I like to use a whole tsp)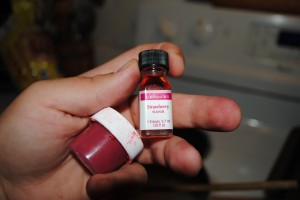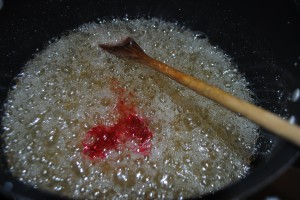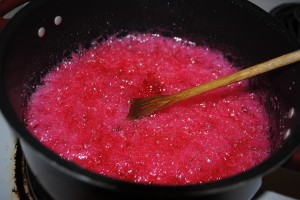 Put in greased pan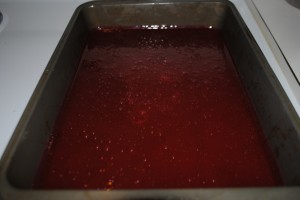 and then put in fridge until turns hard or cracks in middle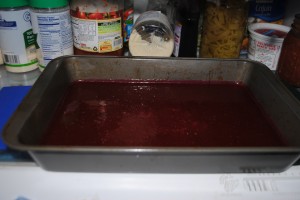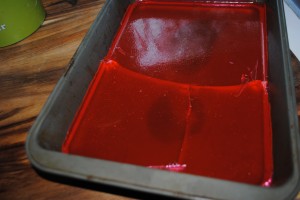 Sprinkle confectionary sugar lightly on hard candy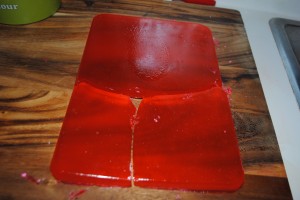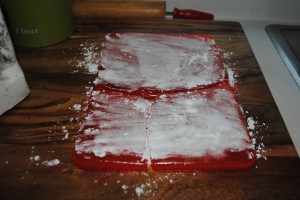 break and put in plastic baggies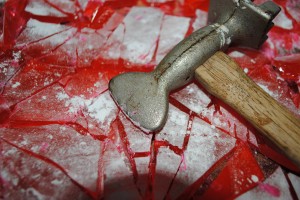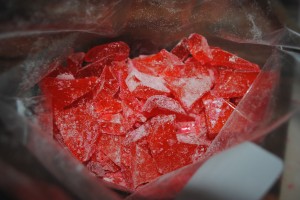 here is some cinnamon I just made  using oil of cinnamon flavoring ..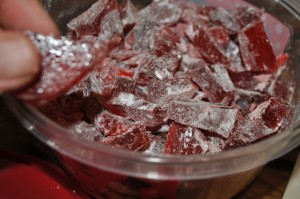 Now you can make up some gift baggies and give out, making for inexpensive but loving gifts.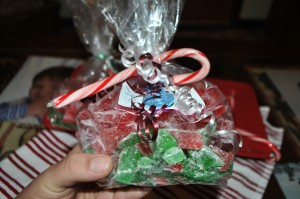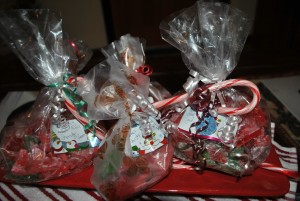 Comment by Debbie Fann Young
hey Serena have you ever cut this into thin strips while still warm and twisted into spiral shaped rods? it is really easy to do and makes really fancy looking gifts… you keep it soft by poping it into a 200 degree oven when it starts to get to hard to keep it pliable to twist it… I did it one year and everyone was really amazed that you can do that and so pretty too… lay them out on your cookie sheet to get hard after you twist them up… I always put a bunch together and tie ribbons around them….
Serena Ellison
Debbie I made some Hard Pulled Candy ,… this one is grape