I cook 98/99 % if the time and it makes for a lot of clean up.. =(
my vent was Sooooooooo greasy and filthy…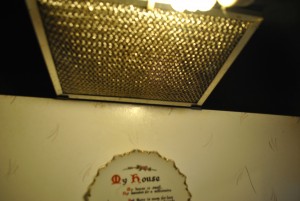 I had to do something and now.. not wait until I got a new one.. it was grossing me out.. so web surfing I went.. this is what everyone said to do…
I went to my basement and grabbed a HUGE old pot… didn't really want to use my good stock pots but I would have if I had too.. they wash with soap and water… but the old one in the basement was also large enough that I could fit the WHOLE filter in, which cuts down time for me, cause it means I don't have to turn it over and do the other half like some of you will have to, who don't own a large enough pot. tee hee
Ok so I got my pot..
Now I am going to fill it with tap water and put it on the stove to boil.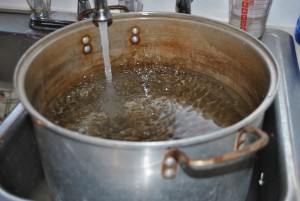 I have taken my hood filter off..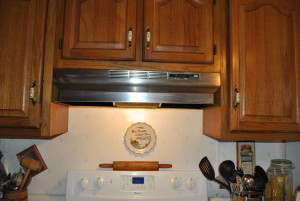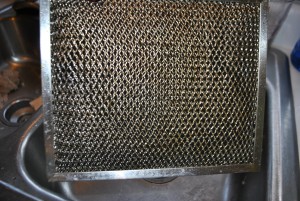 as you can see it is so greasy it is sticky.. I am having a hard time wanting to even touch it
Next I get some baking soda..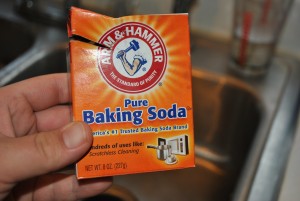 about a cup.
.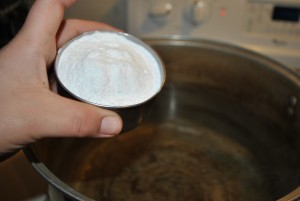 you may need more to repeat the process.. according how BAD your vent is. LOL
OK once I get my water boiling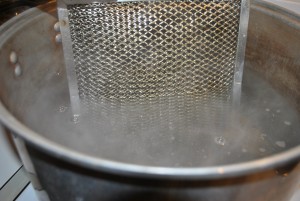 I start adding a little soda at a time till it is all in there.. I have my vent in the water and I will leave it there to let the soda work it's magic..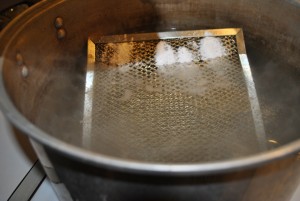 your gonna get some crazy bubbles.. or foam.. whatever… haha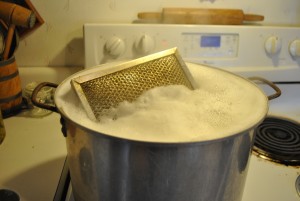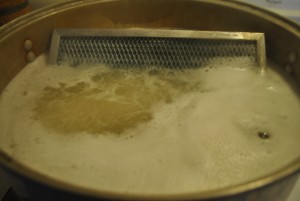 once the foam starts to die down you can add a couple of cap fulls of white vinegar. It will bring the baking soda back to work…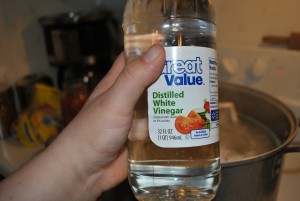 I ended up using about 3 cap fulls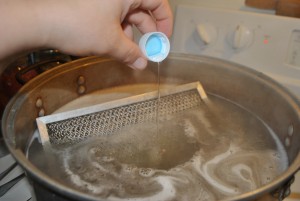 at this point the filter is already looking way better but it seems to have some residue still on  it although it is loosened it needs a good rinsing if you will…. SO  take it out and to the sink we go..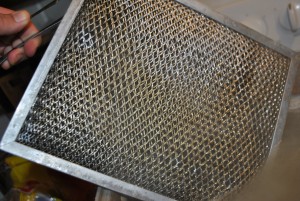 AMAZINGLY as i spray the hot water on it, it transforms before my eyes..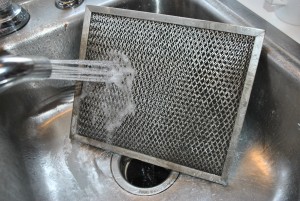 all that is left to do is let it air dry a full day.. and we are back in the cooking business =)