HOMESTYLE CHICKEN WITH HEAVY PARM CRUST – BAKED OR FRIED-

HOMESTYLE CHICKEN  WITH HEAVY PARM CRUST  – BAKED OR FRIED –
Note:
This recipe makes a lot of chicken pieces. If made properly your family should have a hard time telling if the chicken is baked or fried.
I will show you both fried and baked in my photos today. and let you decide for yourself. I hope you and your family enjoy.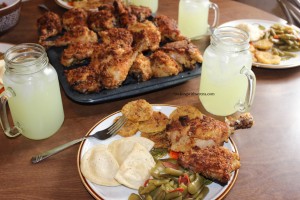 3 chickens ( 2 1/2-3lb.)  cut up for frying
4 1/2 cup fresh bread crumbs
1 1/4 cup grated Parmesan Cheese
1/3 cup Chopped Fresh Parsley (or 1/2 tsp dried parsley)
1 1/2 cups butter or 3 sticks
1 clove garlic, crushed minced
1 tsp. mustard
2 tsp Worcestershire Sauce
salt to taste
Baked Recipe
Prepare the bread crumbs in blender using day old bread, or grate by hand. You may toast your bread before blending if needed.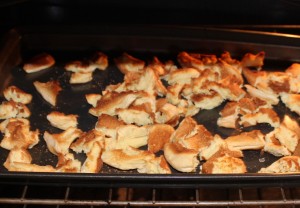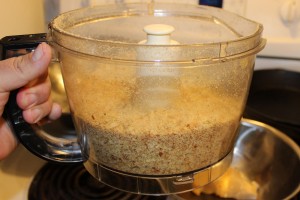 you don't have to, but I like to add about a 1/2 cup of Fine Italian Bread Crumbs to mine as well if I got it on hand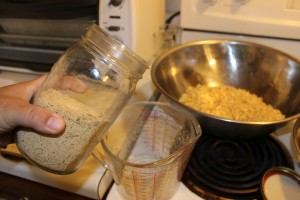 Add Salt and Parsley to Crumbs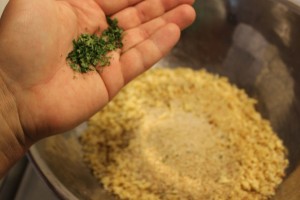 Grate your Parmesan and add the cheese to the bread crumbs mix well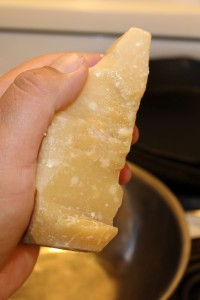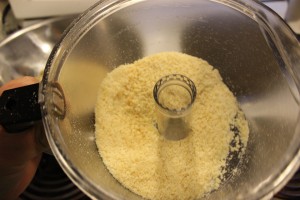 Spread bread crumb mixture in a shallow pan or large mixing bowl.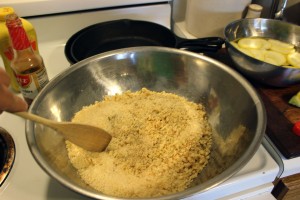 Next melt your butter in a saucepan and add garlic, mustard and Worcestershire Sauce: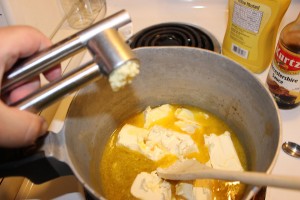 Stir well let melt and mix together then turn off heat and let cool so you can put your hands in it for dipping. then I pour it over into a bigger stainless steel bowl or dish so I can easily dip my chicken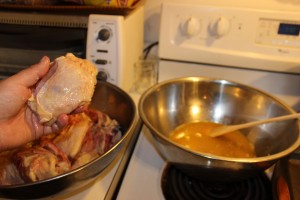 Preheat oven to 350
Dredge in butter mixture,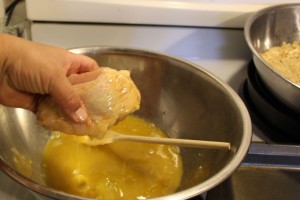 then Roll in the Parmesan Crumbs (patting coating on with your hands)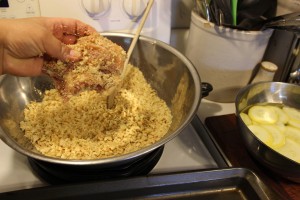 Place pieces on a large shallow baking tray.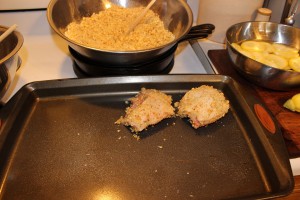 I have enough to make two trays of chicken. So I adjust my racks in my oven so they are not too close to the bottom.. and halfway through the cooking process I will put the top rack on the bottom and the bottom on the top. if your doing just one rack of chicken, then keep in the center rack of oven.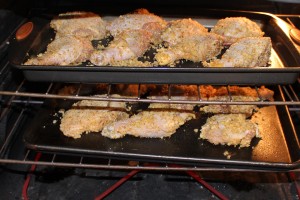 Bake about 1 1/2 hours.. (check to make sure)
After it bakes the first little bit I baste some of the leftover butter mixture over top and press down some more coating over top then put back in oven to continue baking…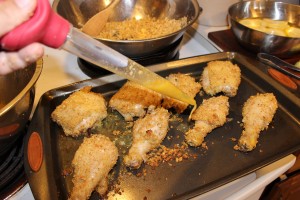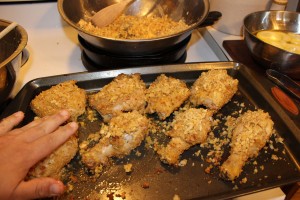 Put back into the oven and continue cooking till done..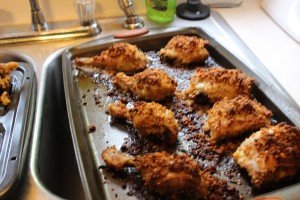 NOW let me show you the Fried Chicken instead of Baked ,  the recipe is the same only you will need a little more Worcestershire Sauce and an egg or two, a tad of water and some self rising flour
I took my bread crumb and Parm mixture  and added a little self rising flour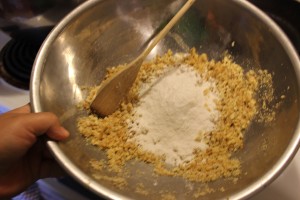 I took my butter mixture and added another splash of my Worcestershire Sauce and an egg (two shown in pic cause they are small quail eggs) and about 1/4 cup water .. mix together beating eggs well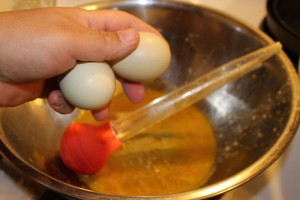 Now just dip and dredge and fry.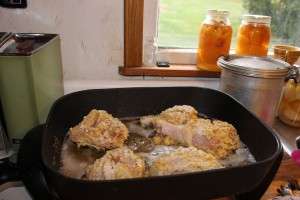 But best used in a chicken fryer so you can turn temp up and down.. . you must fry very slowly as not to burn the heavy parmesan bread coated chicken.. so it took me about the same amount of time to fry as to bake.. so you might want to bake if you are busy doing other things …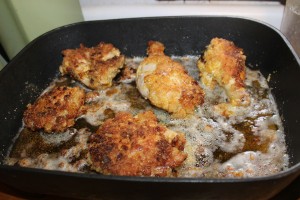 Turn out onto slotted drip pan, salt lightly and let chicken set a minute or two and serve.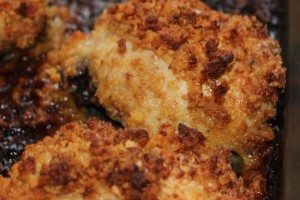 can ya tell which is the fried and which is the baked on the pan there??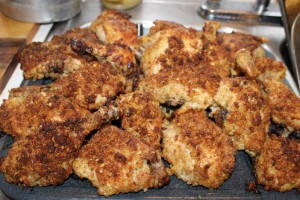 Serve with some good old fashioned fried yellow squash and some green beans with some type of tater on the plate.. today I chose some deep fried perigees cause they were fast and easy and yummy..  add a salad some lemonade and your done.  Enjoy