---
HOMEMADE CROCKPOT POTATO CHEDDAR & BROCCOLI SOUP
Before and after pics 😂
I always make my homemade potato broccoli and cheese soup on the stovetop but this morning to save time when I got home, I used my crock pot to make my same homemade soup
Turned out great!
It slowly got my potatoes ready while I was at work all day and when I got home all I had to do was finish my soup!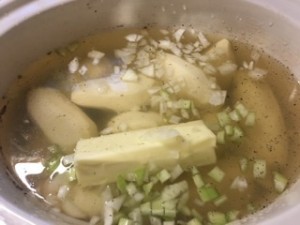 Note: I have a very large crock pot
Morning 7am – I put my peeled potatoes (WHOLE) in the crock pot on low and diced half an onion and two stalks of celery, added a quart of chicken broth and a little water just to make sure the potatoes were fully covered
Add a whole stick of real salted butter, salt and pepper and put lid on and go.
4pm – take lid off and mash potatoes down with hand masher while still in crock pot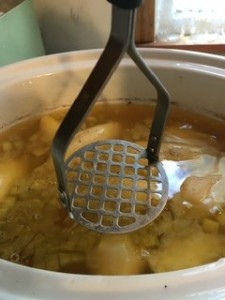 You don't have too, but today I also used my hand emulsifier blender. I stick it down in there to smooth it a little, not too much, I enjoy a bit of potato.
Now add a whole can of carnation evaporated milk!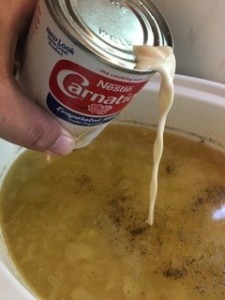 Stir. Now in a cup add about 2-3 TBP or so of cornstarch, mix in equal amount of water in cup and pour into hot soup.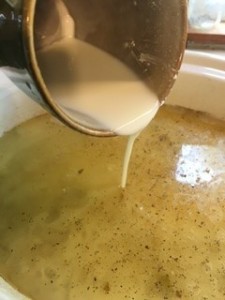 Stir, will thicken!
I now add mozzarella cheese about 1/2 cup and cheddar cheese don't measure, be careful it may thicken too much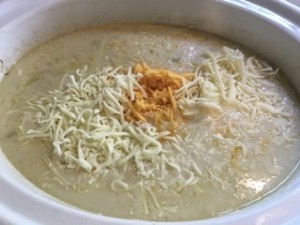 Mine actually thickened too much so I added about a cup of water and some more pepper and salt.
At this point it's good enough to eat now just as potato soup but I want potato cheddar and broccoli soup today so a few more minutes won't hurt!
I then added a whole 32 oz bag of broccoli pieces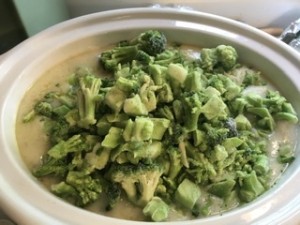 Stir
Put on lid and put on high and let broccoli get tender.
Won't take long
By the time your broccoli is tender your bacon will be done and crispy!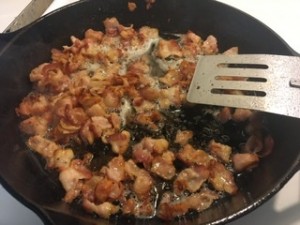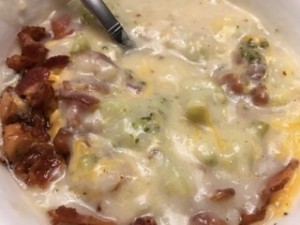 Enjoy with a nice roast beef sandwich 🥰🍁🍂🍄🌼
October 2023
M
T
W
T
F
S
S
« Sep
1
2
3
4
5
6
7
8
9
10
11
12
13
14
15
16
17
18
19
20
21
22
23
24
25
26
27
28
29
30
31