GERMAN CREAM CHEESE BROWNIES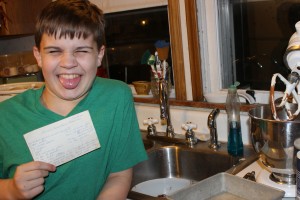 4 oz Baker's German Sweet Chocolate
5 Tbsp Butter
3oz. Cream Cheese
3 eggs
1 cup sugar
1 Tbsp Aall purpose flour
1 1/2 tsp Baking powder
1/4 tsp salt
1/2 cup all purpose flour
1/2 cup chopped nuts (optional)
1/4 tsp almond extract
1 1/2 tsp vanilla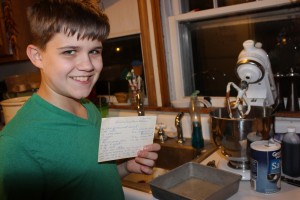 Melt Chocolate with 3 tbsp butter over low heat. Stir constantly. cool.
Cream remaining butter with cream cheese till soft. add in 1/4 cup sugar till fluffy. Blend in one egg, 1 Tbsp flour and 1/2 tsp vanilla. Set aside.
Beat 2 eggs till thick and light. Gradually beat in 3/4 cup sugar add baking powder and salt, add 1/2 cup flour. Blend in cooled chocolate mixture, nuts if using, 1 tsp vanilla and almond extract.
Spread 1/2 of chocolate batter in greased 8″ or 9″ square pan.
Top with cheese mixture, spoon remaining chocolate batter onto cheese mixture with spatula.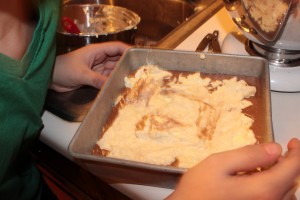 Swirl through the batter to make marble effect.
Bake at 350 degrees for 35-40 min (according to your oven)
it will be puffed up..take out let sit and cool completely!!!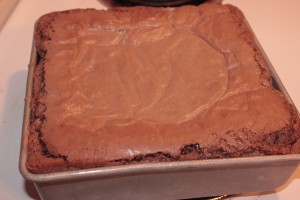 Cut into bars. when cooled Makes about 20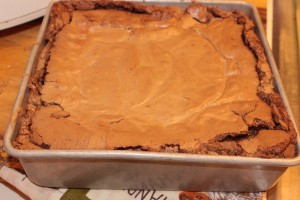 or serve a little warm with vanilla ice cream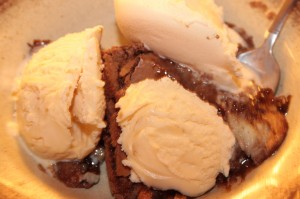 July 2022
M
T
W
T
F
S
S
« Jun
1
2
3
4
5
6
7
8
9
10
11
12
13
14
15
16
17
18
19
20
21
22
23
24
25
26
27
28
29
30
31