The other day my friend Lynn Posted a Beer Bread recipe on my facebook recipe group.. I thought I would try it as it sounded very simple.. only hers called for a whole cup of sugar and I thought that might be too much for us so I researched and decided to go with 1/3 cup of sugar. Also my baking time was different than hers. This is what I ended up with below.. it was a delicious bread.. the inside soft and tender whereas the outside buttery and crunchy.. If you have reservations at using this recipe because of the alcohol please note that the alcohol evaporates in this extreme heat for so long.. the beer is necessary for this quick bread recipe as the yeast in the beer directly effects the raising of your bread. Enjoy.
Deliciously Quick – Beer Bread
3 cups Self Rising Flour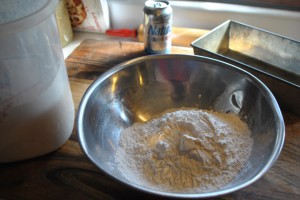 1/3 Cup Sugar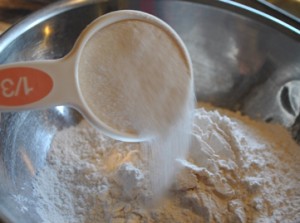 (mix the two well in a bowl before adding your beer)
Pour in 1 can of beer (this is where you get your rising agent .. your yeast so please do not substitute)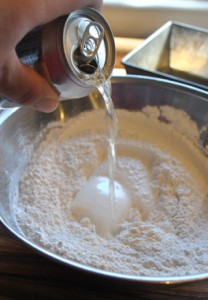 Mix together slowly with wooden spoon as you pour.. it will bubble..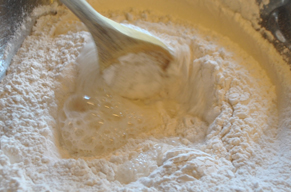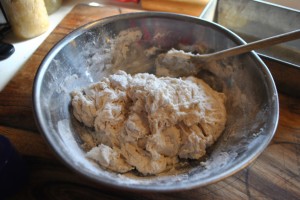 next I took my  floured hands and gave it a turn or two and placed it right into a prepared bread pan that I had sprayed with Bakers Joy.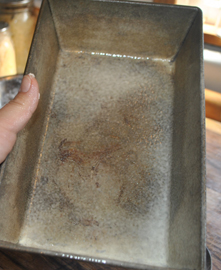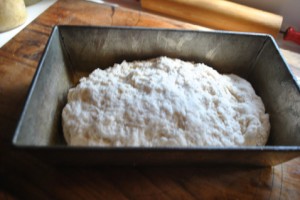 I put it in a preheated oven of 350 degrees for 25 minutes.. then  opened oven carefully and poured 1/2 stick melted butter over top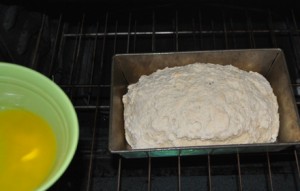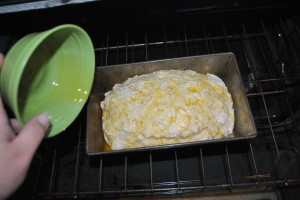 bake your bread  for another 20 minutes. the last 4 minutes I put on broil for an extra crunchy crust and brushed with more butter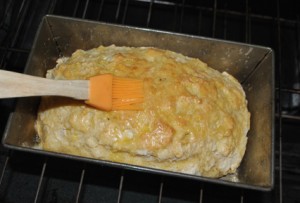 Turn out onto wood block and let cool before cutting if you can.. hahhaa..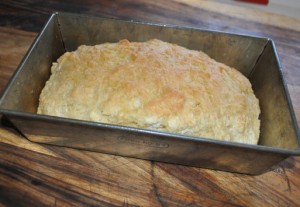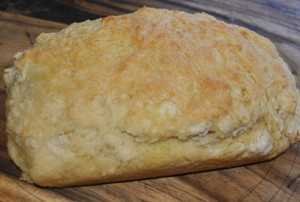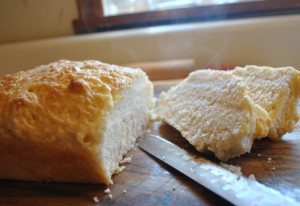 and then spread some yummy homemade jam on top or some nice applebutter.. you should have a nice tender loaf of bread with a crunchy buttery crust. Very delicious.