Don't throw away those leftover ears of corn you have after dinner.  Stick them in a ziplock bag and place in fridge to make a delicious side dish for the next day or so.
CREAMY COUNTRY CORN SKILLET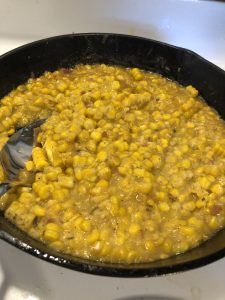 First cut off the corn off my cobs into my skillet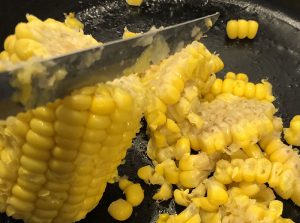 add a small "egg size" of real salted butter
fry the corn in the butter a bit and add a handful of real bacon bits if desire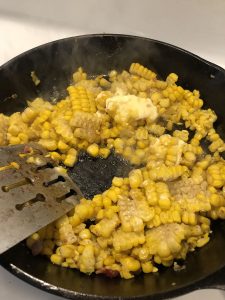 add 1 can of cream style corn and  1/3 cup of sugar or less
add in parsley flakes, salt and pepper lightly.. stir as it thickens and becomes bubbly ..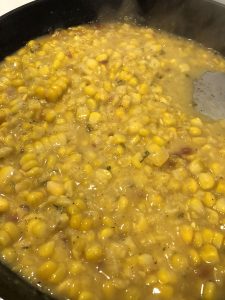 taste and turn off heat. Serve  as a side dish
Not supposed to serve same color side dishes but I am a rule breaker.. serving with Country Fried Steak and Scalloped Potatoes