Creamy Chicken Pot Pie Noodle Soup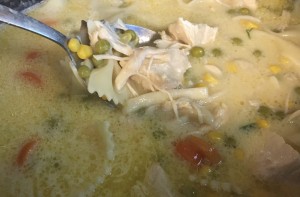 I use one quart of my home canned chicken to make this recipe in a jiffy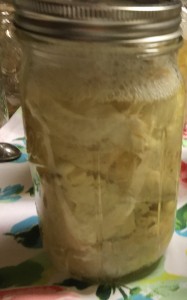 but if you don't can your chicken you can use some chicken breasts (boneless – thawed or frozen)
5 cups chicken broth
1 family size can of cream of chicken soup
1 stick butter
1 small package of frozen Reames egg noodles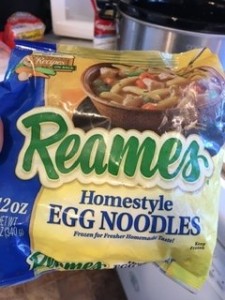 Cup or two of bow tie pasta
Carrots
Can corn undrained
Can of peas undrained
Black pepper
Instructions:
Add chicken, broth, soup to crock with stick butter
My chicken was ready because it was canned but if you use raw chicken you need to let it get done to the point chicken will just pull apart with a fork before adding rest of ingredients
Usually 4 hours or so I don't time it.
Add the vegetables.. corn and peas .. note that the carrots raw should have been added earlier to get soft buy if using canned carrots wait till last .. add frozen noodles and bow tie noodles .. I like to boil my bow tie and add very last but that's just me being anal about the texture
You can do them in the crock pot too if you like.. your preference
Hit it with pepper and enjoy
When eating hot it will be creamy and juicy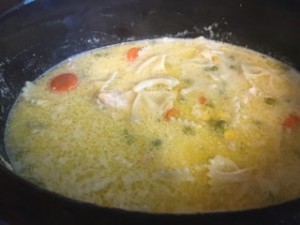 Note that leftovers will be more thickened when you hear like a pot pie filling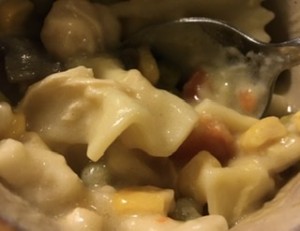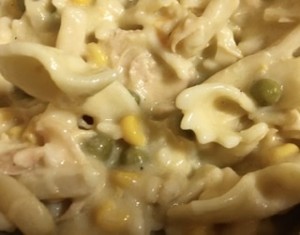 You can thin it out again by adding a little water or some chicken broth or enjoy thick
Both ways are great!