RECIPE AND PHOTO SUBMITTED BY ANNA WHITE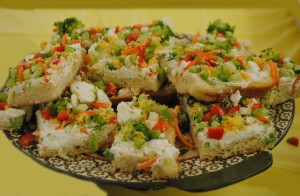 Anna White made this for a church shower and it was SOOOOO delish!!!
COLD VEGETABLE PIZZA
2 Pks Crescent Rolls
2 Pkgs Cream Cheese
Ranch Dressing Packet Dry Mix (I use only 1/2 pack)
3/4 cup mayo
3/4 cup green onion
3/4 cup green pepper
3/4 cup red pepper
3/4 cup cheddar cheese shredded
3/4 cup cauliflower
3/4 cup carrots
So here is my step by step photos of making this dish.. I added a little more veggies than Anna…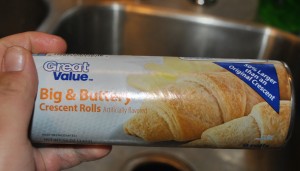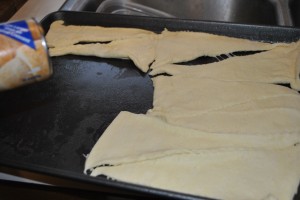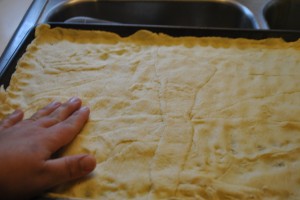 Bake Crescent Rolls on Cookie Sheet- let cool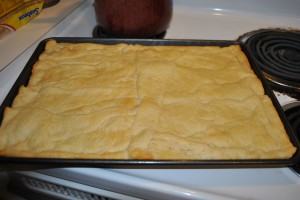 Mix cream Cheese, Mayo, 3/4 of Ranch packet together well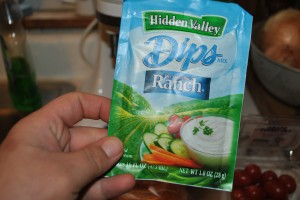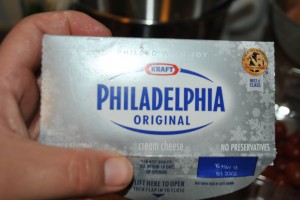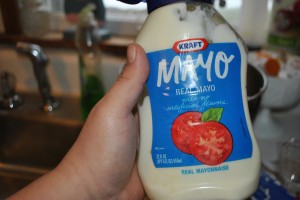 I added some cut green onions to this .. so good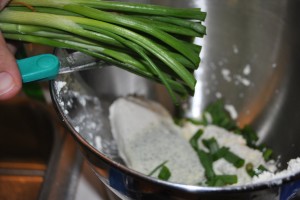 put over cooled baked crescents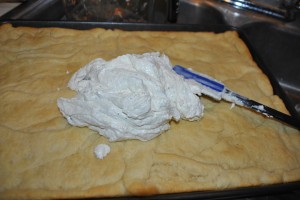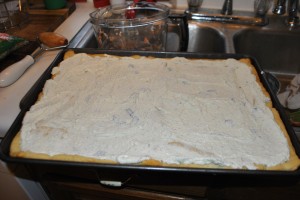 put chopped veggies over top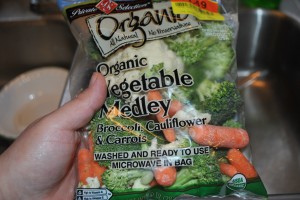 (now I chopped up my carrots small and a lot of cauliflower small using my food processor I got for Christmas, I added sliced mushrooms, and tommy toe tomatoes sliced a little white onion minced)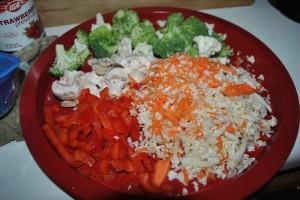 cut red pepper and green pepper in long  thin strips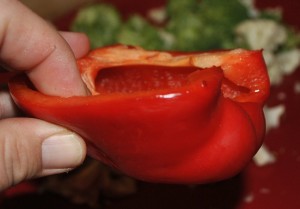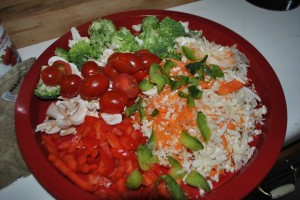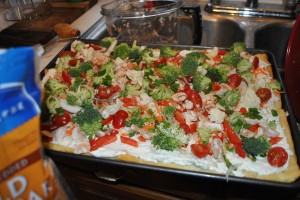 sprinkle some shredded cheddar cheese lightly over top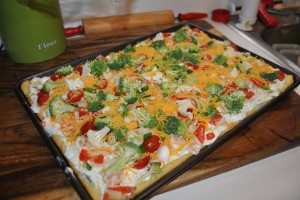 Put in fridge covered until serving time.. cut in squares.  Serve Cold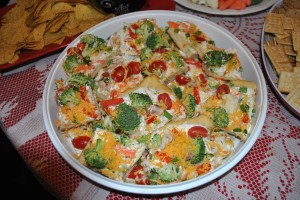 DELISH!