SERENA'S COLD BLACK  CHERRY LEMON PUDDING CAKE
Ingredients
Moist Lemon Cake Mix
2 small Lemon Pudding Mix boxes + 2 cups cold milk
black cherries pitted
Cool Whip
DIRECTIONS
Betty Crocker or Duncan Hines Super Moist Lemon flavored Cake mix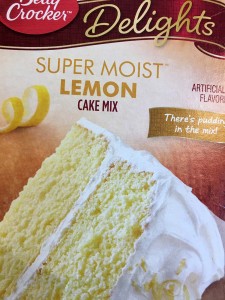 mix as directed
at end of mixing add in some pitted black cherries but don't stir too much as the juice will take away your pretty yellow color.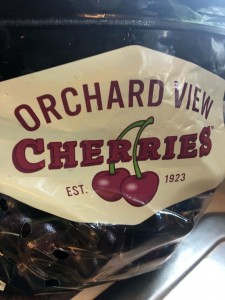 Place in Greased 9×13 glass baking dish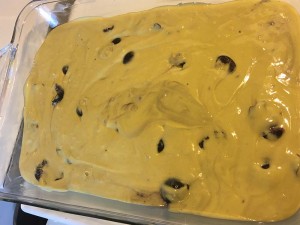 bake at 350 degrees
take two regular size boxes of instant lemon pudding mix and add two cups of cold milk. mix until done and put in fridge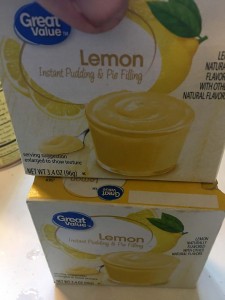 take cake out when done  and poke large holes all over top with end of wooden spoon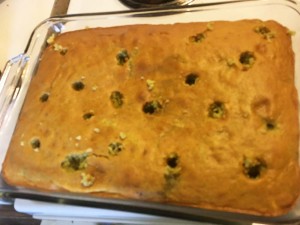 Spread cold pudding over top with rubber spatula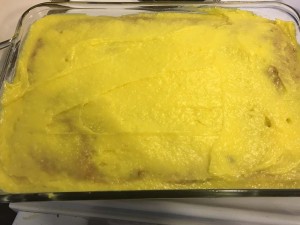 put pitted black cherries all over top of your pudding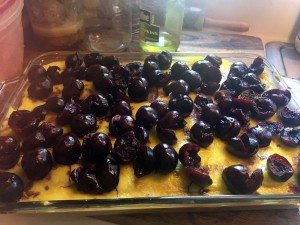 use a large cool whip and carefully spread over to cover cherries .. don't press down or you will taint your white cool whip with cherry juice
next if you have any cherries left you can garnish the top with some slices
put in fridge to chill before serving
BEST COLD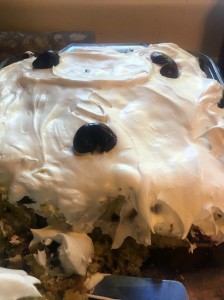 Hope you Enjoy my Semi Homemade Cake I made up today on a whim.. Everyone really gave it great reviews so I thought I better keep this one.
EVERY BITE WAS TAKEN