CHICKEN CACCIATORE – alla cacciatora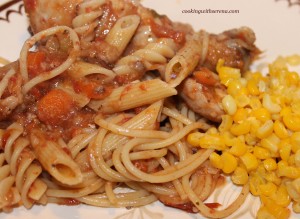 4 lb. Spring chicken cut into pieces or a large pack of chicken legs
Salt
Pepper
1 chopped onion
1 or 2 stalks celery with leaves chopped small
1 chopped carrot
Tsp basil
Self rising flour to roll chicken in
butter and oil to cook with
2 cloves garlic minced
parsley
1 quart canned tomatoes,
1/4 cup red wine (white works as well as cooking sherry)
Real Grated Parmesan Cheese
Pasta (any kind you desire, I like some spaghetti noodles with some penne and spiral mixed in)
1/4 tsp Red Pepper Flakes
Have everything ready.. all my veggies are already chopped and waiting.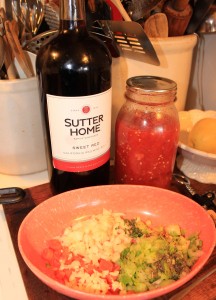 Dredge thawed, rinsed in water,  chicken pieces in flour.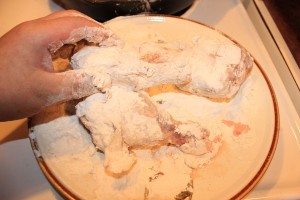 Add some butter and a little veg oil to cast iron skillet.. let it get a little hot but don't get it too hot..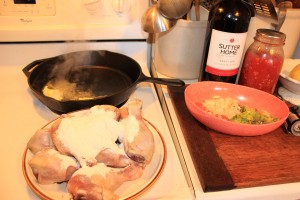 add your dredged chicken, don't over crowd.
salt and pepper well!!!!
turn and brown the chicken, cooking slowly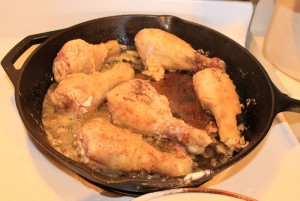 In my dutch oven I add a little butter, a little oil and all my veggies I cut up.. give a little stir here and there as the heat picks up.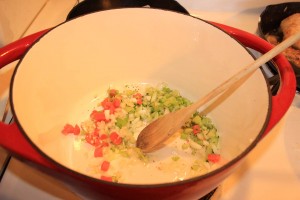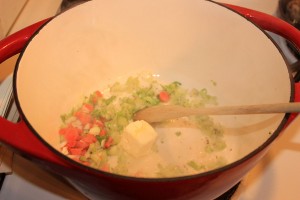 Start adding your browned chicken pieces to the pot.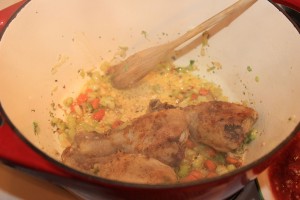 Strain some of the liquid off your canned tomatoes, and add the rest of the canned tomatoes and liquid into the dutch oven..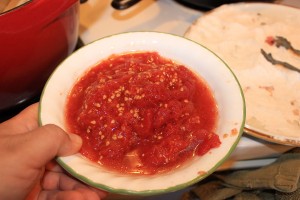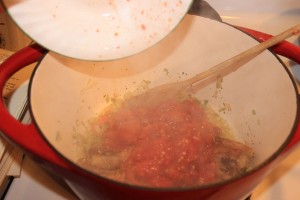 add more salt and pepper.  Once all chicken is in the dutch oven, bring to a boil. Add in your 1/4 cup wine. stir well..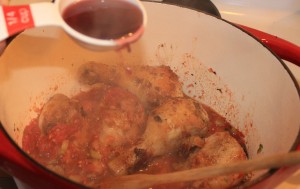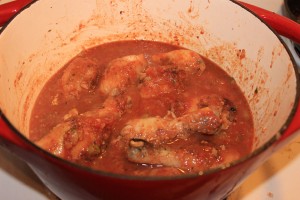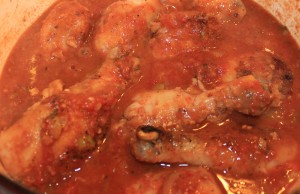 You may also add button mushrooms if you desire at this point.. now turn down to simmer and put on lid. Simmer 45 minutes  (more depending on how well you browned your chicken)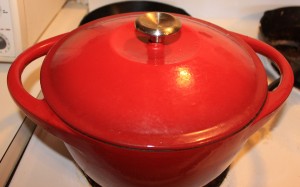 Take off lid when chicken is tender tested, and start your noodles to boil.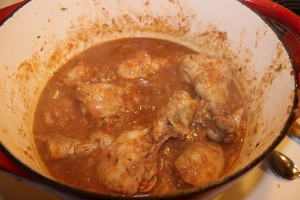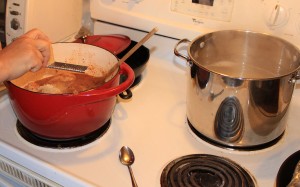 and start grating fresh parmesan cheese heavily over the dish and stir in.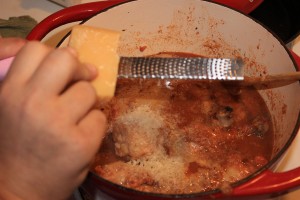 Drain your water off your pasta when aldente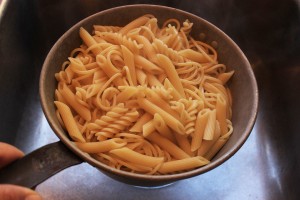 put into your serving dish and toss with butter, salt, a dash of pepper, parsley flakes and a good amount of grated parmesan cheese. Toss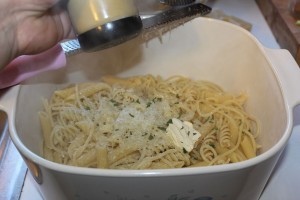 Add your Sauce and chicken over top..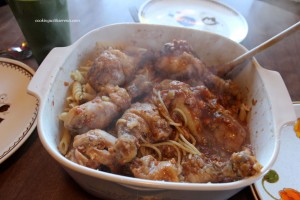 toss a little more and serve hot with good bread and sweet corn and a healthy portion of salad.