CHICKEN ALFREDO LASAGNA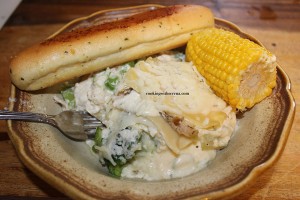 1 package thin, skinless, boneless chicken breast

salt

pepper

parsley flakes

oil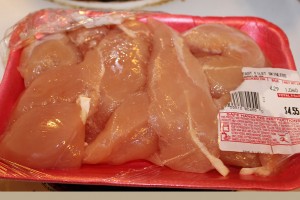 in a cast iron skillet lightly oiled you will add your thawed chicken pieces. salt and pepper well add parsley flakes.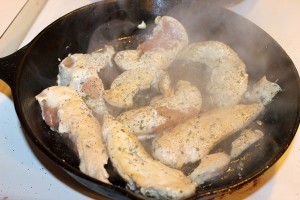 Don't have heat too high.. you want to lightly brown both sides then turn down heat and steam the chicken to soften and finish cooking the inside of chicken.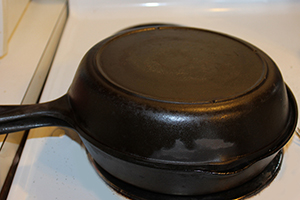 Once chicken is cooked through and tender, take 2 forks and pull apart chicken then Set aside chicken on plate to use later.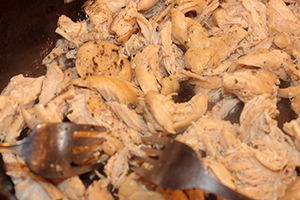 Lasagna Noodles

salt water with tbsp veg oil
drop noodles in boiling water that has been salted and add tbsp veg oil so noodles don't stick together. Boil until aldente.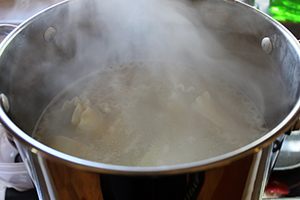 2 small bags broccoli cutlets
steam broccoli for tender bites in your dish, or leave raw if you like to have a firm bite. I like mine in between so I lightly steam mine.  Set aside.
Alfredo Sauce
2 large garlic cloves minced
2 1/2  sticks butter
3 (8oz.) Cream Cheese

3 cups Grated Parmesan Cheese

2 1/2 to 3 cups 2% milk
pepper
parsley flakes
this is a large batch of Sauce. You will use a heavy bottomed large saucepan and a wooden spoon.
start with butter and garlic, next add cream cheese and try and break up with wooden spoon. Add in Parmesan cheese and milk, pepper and parsley. Use wire whisk to  and get the the sauce creamy and mixed well.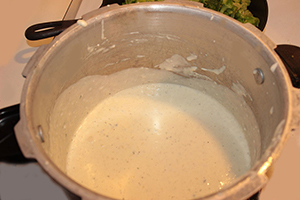 Large Bag shredded Mozarella cheese to use in layering.
Layering
using a large glass lasagna dish (9×13), you will add a little alfredo sauce to the bottom first so the noodles wont stick.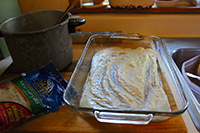 Next place three lasagna noodles, and sprinkle on some chicken..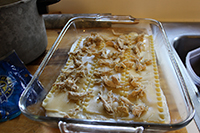 add some broccoli cuts and some alfredo sauce over top.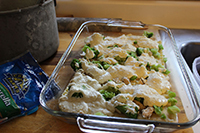 then add mozarella cheese and another layer of noodles..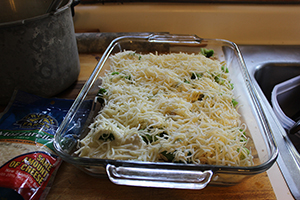 repeat .. when you get to the top you should end with mozarella cheese.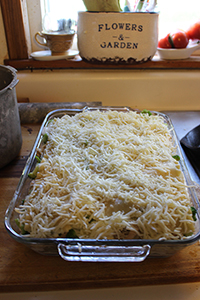 Put into 350 degree oven and bake for 15 minutes.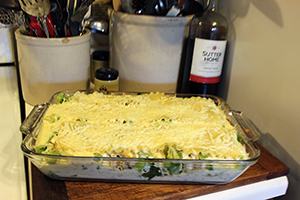 Take out and enjoy with garlic bread sticks and corn on the cob and side salad.