I just made this for a friend..  plus a batch for me to eat.. (never give a friend a gift of food without first tasting it yourself RULE OF THUMB ' )   I got it from a recipe book but I think next time I will just use my own brownie recipe minus the wet ingredients cause these don't make but a 8×8 pan and they are not as good as mine.. I just made a batch and was disappointed.. =( they taste like brownies but not the kind of brownies I like.. these are more cake like.. not happy with them but I am happy with the idea… so posting anyway for you all…
Sometimes a simple gift in a jar is just what is needed to melt the heart of your loved one.
This is a great idea for kids to do too when money is tight.. they can give them to their Sunday School Teachers, School Teachers, Grandmothers ect.. great project to do with a class too..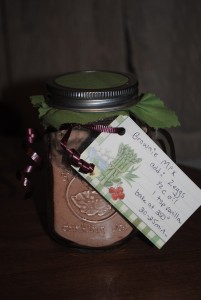 Brownie Mix
1 cup sugar
1/2 cup flour
1/3 cup cocoa
1/4 tsp salt
1/4 tsp baking powder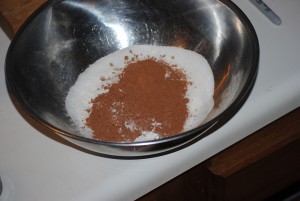 mix  and put in clean jar and put on lid (can add decorative cloth before screwing on band)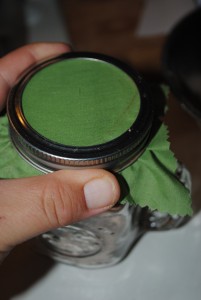 Attache a note card that reads
add 2 eggs
1/2 cup oil
1 tsp vanilla
bake at 350 for 20 minutes in 8×8  and sprinkle with powdered sugar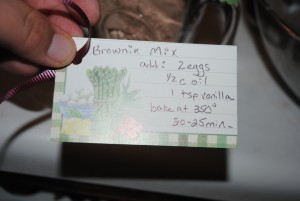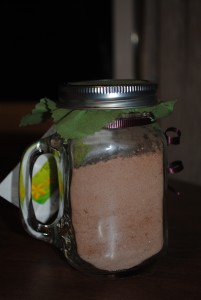 October 2023
M
T
W
T
F
S
S
« Sep
1
2
3
4
5
6
7
8
9
10
11
12
13
14
15
16
17
18
19
20
21
22
23
24
25
26
27
28
29
30
31