BALSAMIC GLAZED PORK CHOPS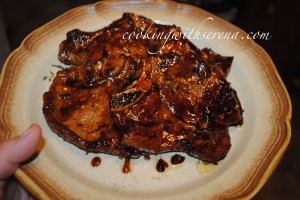 Enjoy the sweet and slightly sour taste of Balsamic Glazed Pork Chops.. they are very easy to make and your guests will think you are amazing when you serve this restaurant style dish that is eager to please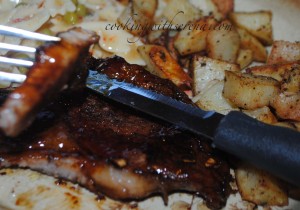 Ingredients
Extra Virgin Olive Oil
4 bone in Pork Chops
2 cloves of garlic peeled and chopped
sprig of Rosemary
cayenne pepper
ginger
about 1/4 cup balsamic vinegar
1/3 cup Maple Syrup  (or honey)
Salt
Pepper
Directions
If frozen, thaw your pork chops completely for maximum tenderness, and do not thaw in microwave, as it will make your meats tough.. you will need 4 bone in pork chops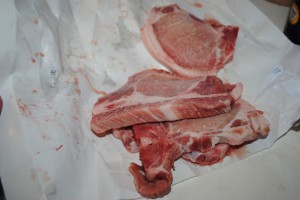 Tenderize 4 bone in pork chops, I use a jaccard, but you can use a fork or mallet if you don't have one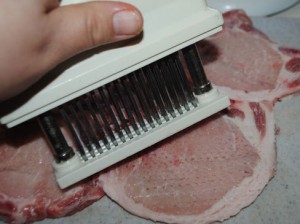 .
mince your garlic add to a small bowl, add your ginger, rosemary, cayenne pepper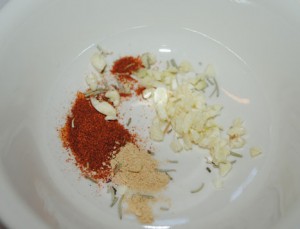 add extra virgin olive oil and mix well  with fork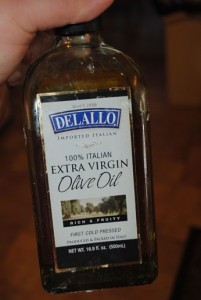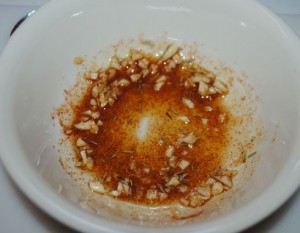 Now put a little of your olive oil in a cast iron skillet and get it hot,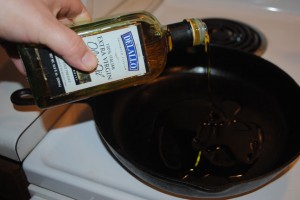 add your pork chops with tongs…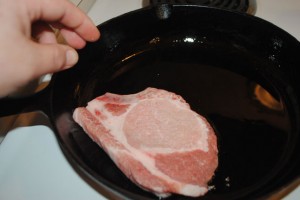 They should start to sizzle right away, add salt and pepper the chops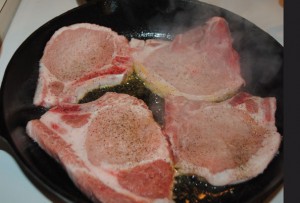 let them brown nicely on each side..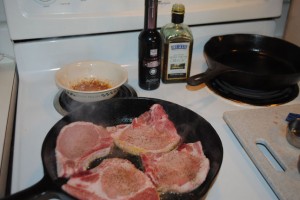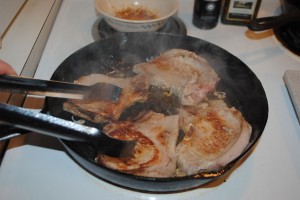 once they are nicely browned, turn down your heat and add your garlic mixture over top of the chops..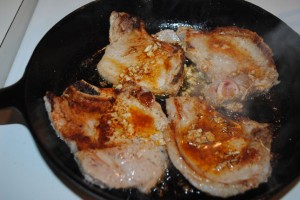 next pour in your Balsamic Vinegar, about 1/4 cup , I am using Tagornar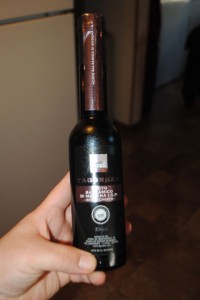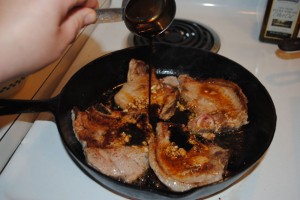 then pour in your Maple Syrup immediately after..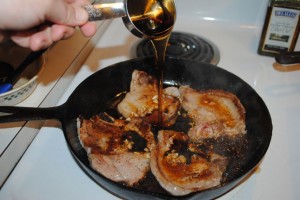 you want to let them cook in this mixture, while the glaze is reducing..  (to reduce means to let evaporate, as it cooks down into a thick glaze)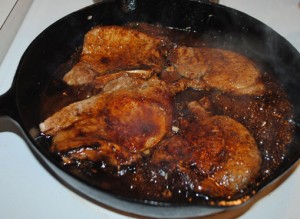 You will know when it is done because it will become sticky and you can visually see that the sauce  has reduced in volume.. at this point you are ready to plate your pork chops.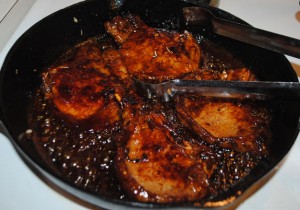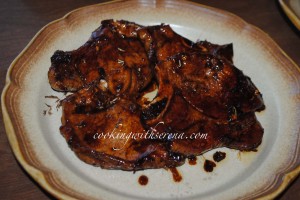 I served mine with roasted cajun potatoes and some leftover bow tie's & peas pasta salad..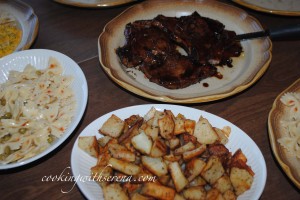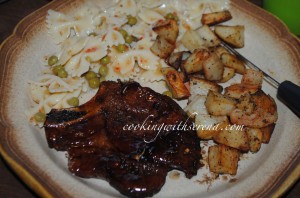 hope you enjoy!