About Me
Hi, my name is Serena.
I am from the Southern Coal Fields of West Virginia. I have a strong upraising,  I love my country my mountains, my family and most of all.. MY JESUS!
I work in Early Childhood Development for the Raleigh County Board of Education, where I am employed as an Assistant Teacher for  Kindergarten and previously Pre-K. My job is rewarding and always an adventure.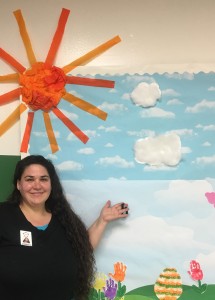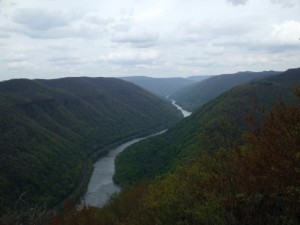 My Hobbies
I enjoy writing poetry, bow hunting, and photography.. and of course I LOVE working with food. (cooking, baking, gardening, canning, you name it).
Pictured below is my First Squirrel,
my First Deer with a bow,
and my First Turkey shot with a bow.
I am also a Sunday School Teacher.. and what a great way to test out new crafts and recipes  hahah.. you will find a category on this page devoted just to my Sunday School Class, any new ideas are appreciated.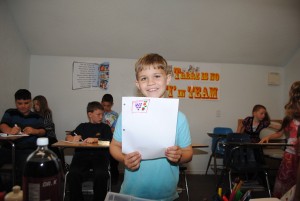 Scenic Photography is a joy,  I love the history and beauty of my state here in WV.
Me and my husband enjoy driving the mountains and valleys of WV
in search of the next photograph to add to my growing collection.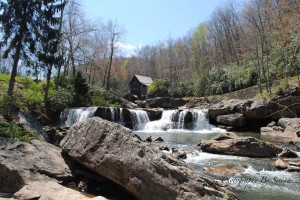 MY CHALLENGES
I have been diagnosed with Severe Crippling Rheumatoid Arthritis in addition to Hashimoto's Thyroid Disease, Fibromyalgia, as well as neuropathy in my feet and other issues that all seem to tie together, which in the past few years has impacted much of my life greatly. The Thyroid attacks my heart and the RA attacks joints, tissue, bone even lungs.  Still, I still try and hang on to the hobbies I enjoy and do them as my body will allow. I know although the doctors say there is no cure for RA, that my Lord has a purpose for me and I will trust his plan. Below is a photo of one of my biggest testimonies! My God has brought me from the brink of death. This photo is of me 2015 at Duke hospital in NC. I was in ICU on a vent. I had suffered a pseudo aneurysm in my neck due to so much trauma from so many surgeries on my throat to stop bleeding from a simple tonsillectomy. Jesus kept his hand upon me or I wouldn't be here.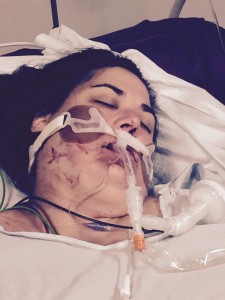 MY LOVE FOR FOOD IS NOT JUST A FAT GIRL WANTING TO TASTE SOMETHING GOOD,  FOOD TAKES ME PLACES, MEMORIES OF A CERTAIN PERSON, PLACE, TIME OR FEELING. FOOD FOR ME IS HAPPINESS.
I love being in the kitchen, it is like therapy for me. No recipe is off limits
I enjoy made from scratch most, but I don't turn up my nose to Semi Homemade/Quick n Easy either.
I started as a little girl, standing on chairs in the kitchen and helping mom
by stirring her batters or fetching things for her.
So naturally I enjoy having children in the kitchen learning the joy cooking and baking brings as well…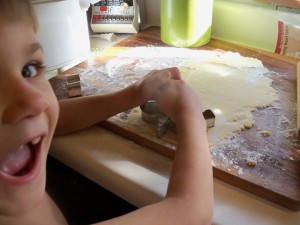 making Lollies
One day I got the idea to gather all my moms old family recipes,  and some of my favorites ,  recipes of friends  and old co workers, to make a personal cookbook for my home. Others were also interested and I couldn't keep up with the recipes the way I was doing it.. typing and printing.. ahhaha … So with a suggestion from a friend on facebook, who seen me sharing my recipes daily.. I made a recipe group on my facebook. Called TRIED AND TRUE RECIPES.   That group is still going strong today.. and the very reason I made this website. My members post photos and tips and we enjoy swapping recipes and ideas.
GARDENS CANNING PRESERVING PRESSURE COOKING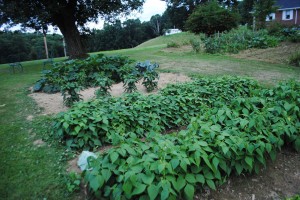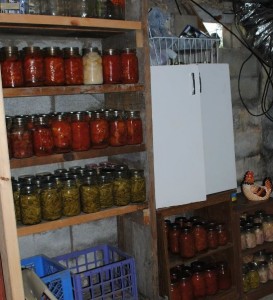 My elderly neighbor Thelma Tolbert, has taught me how to garden, and to preserve foods. I  LOVE to learn the old ways, as I have found, you can't fix what isn't broken.  Pass it on, is my motto.
Photo below is of my 86 year old neighbor Thelma Tolbert showing me how to make PERFECT KRAUT yum!!!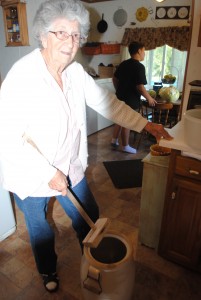 Favorite Foods
My favorite food……. WOW so many.. one  would have to be my Mothers home made Meat Balls, actually its hard to narrow down, I guess thats why no suprise I need to go on a diet. Ha Ha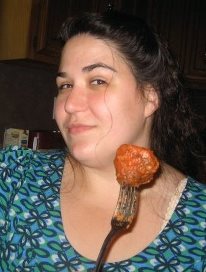 another all time Favorite .. my Great Grandmother Effie's Blackberry Dumplings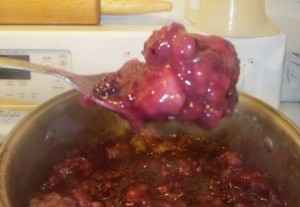 Family History
My Mothers side (Farruggia) is from Aragona Sicily and I love the traditional recipes from my heratige.
pictured below is my Great Grandma Nellie (Cornelia Farruggio Farruggio) and Great Grandpa Joe (Giuseppe Farruggiao) with eldest son Jimmy (Vincenzo Farruggia) Once came to America from Aragona Sicily their names were changed.. Joseph Farruggia and Carmela Farruggia..(my grandpa Tony's Parents)
Pictured below is Grandma Farruggia  in  her grocery store
Grandma Farruggia was famous for her cooking …. her pizza was so good, she even sold some of them because of popular demand, even though she didn't own a pizza parlor, she owned a GROCERY STORE.. hhaha
Grandma Effie Sizemore… my Great Grandmother (My Grandma Vivians Mother) such a saint she was.. a God fearing woman. It is told she was of Cherokee Indian decent .. She was incredibly strong of heart mind and body.  This woman worked in a Saw mill, always known as a hard worker, when a big layoff came, they laid off many men and KEPT her. Her mother died when she was only 9 years old leaving her to raise her 7 siblings. She later had 10 of her own that she raised in a God Fearing home. She lived to be 93 years old.

My mothers Parents.. Tony And Vivian Farruggia  pictured below
Grandma was one more cook! Her custard is one of my favorite's as well as her homemade dumplings.. everything she touched came out spoon licking good.
Grandpa Tony was also a great cook.. passed down from his mother, I am sure. I remember Grandpa having heaping bowls of spaghetti made for us after church, or what he was most known for, a tall pot of his chicken soup.. THE BEST SOUP EVER.
.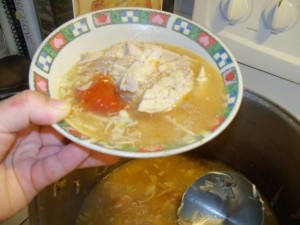 Grandpa Tony  also made fish like no one I have ever came across since and I have YET to master how he done it.. That is why it is so important that we get recipes while they are with us..
My Father is a Country Boy from the Mountains of WV, his roots are traced back as Scotch Irish..
Pictured below is my great grandparents on my dad's side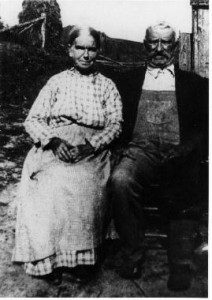 Here are my grandparents on my Dad's side.. His mother and Father.. Fred and Thelma .. country living is all they knew.
Thelma, my grandmother, who I am told I resemble to a T,  passed away before I was born..   Dad told me stories of how she could make a tasty meal out of anything.. Scratch cooking was just that for her. As she was so very  poor. Grandma's brown beans was made a lot… and is one of my dad's favorite meals today. He asks for beans often and although mom doesn't have her recipe, mom makes dad the best brown beans ever to satisfy that craving.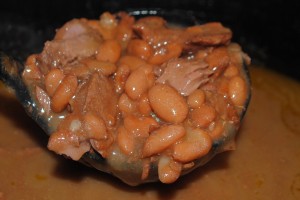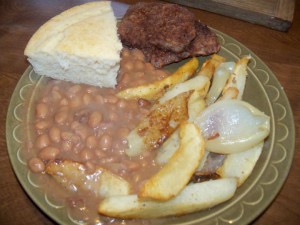 picture of my grandmother and me pasted on top.. We do resemble? you think?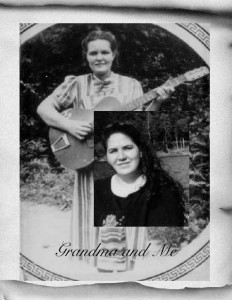 I love how history repeats itself…. here is a pic of MY SON JESSE and my DAD is on the truck.. now tell me they don't look like twins?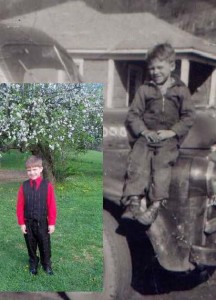 and so my dad just  loves the Meat and Potatoes type meals, and being such a wonderful cook my mother came up with the most mouth watering meals you could ever taste.
Mom loved learning all she could from her parents.. and not only that she wasn't afraid to experiment and try new things of her own.
One of my all time favorite dishes she made up is one that she made using Grandma's homemade custard recipe and making up her own dessert to go with it.. "strawberry jell-o Custard Cake" mmmmmmmm
Pictured below are my parents Fred and Shelma
I am a momma's AND a daddy's girl… A true Coal Miners Daughter.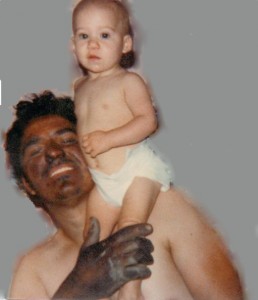 My daddy also served his country in the United States Army as a Military Policeman, title, Sharpshooter.
Mom  was a stay at home wife and mother, who put EVERYTHING into raising her family with love and God. Her comfort is second only to the comfort from my Jesus.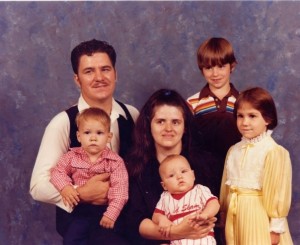 (pssst this is me chowing down on some homemade dumplin's)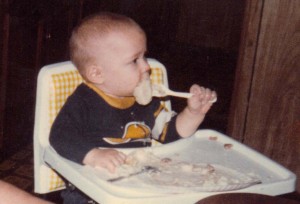 So being the only girl out of 4 kids, I of course got to learn all Moms tricks in the kitchen and household..  passing down to me her passion for cooking and baking and simply making people happy using food to bring them together.
Here is my wonderful brothers.. Freddy, the oldest, (I am second), Donny and Kelly the baby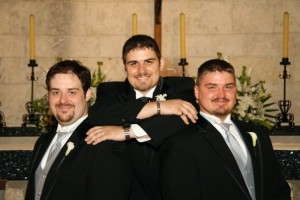 A family that cooks together, prays together, laughs together.. STAYS  together!!
My Church Family
Jesus first and my family second makes me who I am
I attended Lego Church Of Jesus,  (Pentecostal Holiness) all my life up until 33 years of age when my Pastor Ray Stewart Passed away.. I now attend the sister church, "House of Prayer" Pastor Butch White in Sophia
My Family
I am married to a fantastic Man, Paul,  who is as stubborn as I am.. he is a true mountain man.. he loves Wild Game Cooking and so I am always trying and creating new ways to fix our Wild Game. Bear, Squirrel, Wild Turkey, Venison, Turtle, you name it we probably have or will be fixin it.
pictured below is a bowl of fresh "Squirrel Dumplings"
I have 2 handsome boys, Randy and Jesse,  18 months apart. They are a handful but they sure keep life interesting… I love the family Jesus gave me..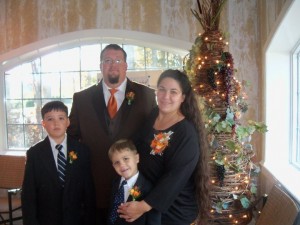 Come cook with me..  let me share the recipes I have been blessed with, as well as all the new ones I am learning each day.. and help me learn more by sharing your family favorites. ~Serena